"In this series Anna Savino from Piemonte is sharing inspirational Italian recipes"
This time we are not bringing you a recipe but an opportunity to buy an authentic Panettone for the holidays!
THE BEST ITALIAN PANETTONE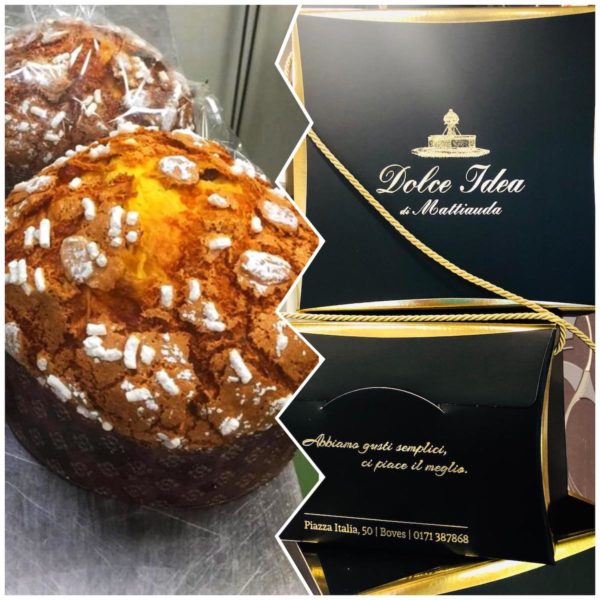 Wouldn't you be curious to taste the "BEST PANETTONE IN PIEMONTE" and the Panettone that was the second best in 2018.  Anna and her friend Lisa set out on a hedonistic adventure to find Dolce Idea in a tiny town called Boves, located at the foot of the Alps in Piemonte. We met Elio and his sister Donatella who run the caffè and bakery on the main square.
What makes this panettone so special?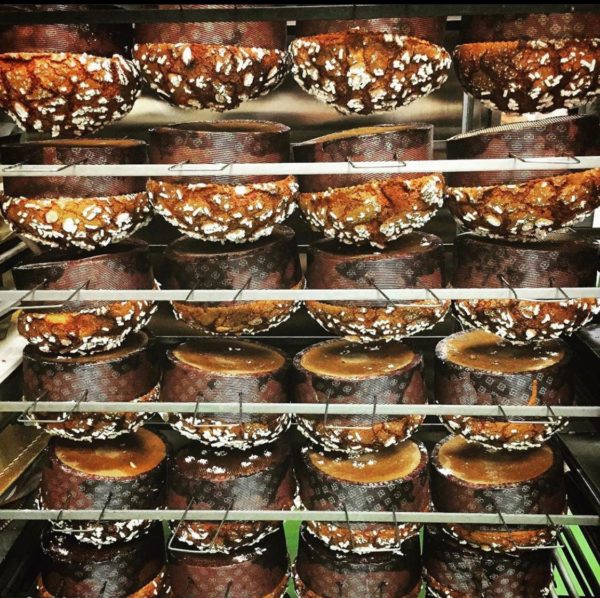 Elio the baker has decades of experience and has been making panettone since he was about 15 years old! He was also lucky to have received an heirloom from a "maestro" panettone baker from Valle d'Aosta, a 100 year old mother starter yeast. This has been a job in itself to keep it alive throughout the years but it could be the secret to their success. Quality comes from the few but "buoni" ingredients which set them apart. You won't find margarine or artificial flavourings here but simply butter, eggs and sugar with high quality add ons like IGP hazelnut glaze.
The dough has to rise for 15 hours and then has to be put in the refrigerator for up to a day or two to give it the right fluffy texture. It bakes in a spinning oven for about 45 minutes. Later on, they have to let it cool upside down so it doesn't get weighed down. The whole process takes about 3 days! Elio says he cried while trying to make the perfect classic panettone and now he has finally achieved it.
What kind of panettone palate do you have?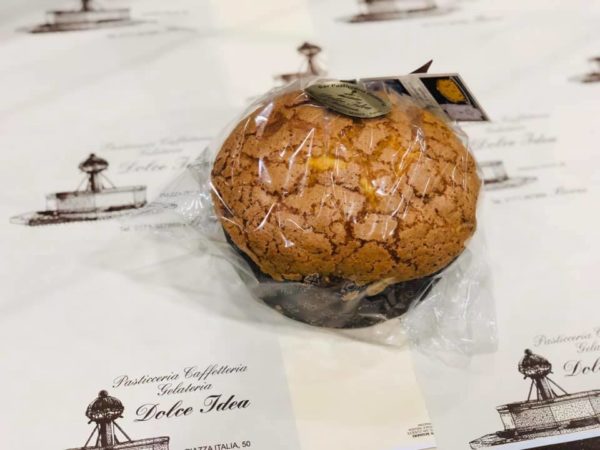 I would normally say I prefer a type of panettone without candied fruit or nuts called pandoro but in this case, I have to say the classic one from Dolce Idea is out of this world. The fruit is well dispersed and not overpowering. The dough inside is fluffy and moist without being overly sweet. The glaze is made with the highest quality hazelnuts and almonds which really adds the final touch. Otherwise, these bakers let their imagination run wild with lots of other delicious flavours such as chocolate and pear or marron glacé coming from chestnuts which are well known from this area. They also make mini sizes in a loaf shape which is called Pan Bon, meaning good bread. Thanks to this bakery, they have changed my perspective and have converted me into a panettone lover!
If you are interested in supporting this small business which has been shut down during the second lockdown right before the holidays, please visit our website Barolo Wine Club & Gourmet Products. We can even ship some together with their amazing pistachio and hazelnut chocolates and spreads.
Thank you to guest blogger Anna Savino @italiannawinetours and @barolowineclub on Instagram, and online at ItaliAnna Food & Wine Tours.
Anna Savino contributor to our #TasteItalia Food &Wine Pairing Articles is now happy to announce a fantastic online project with some of the best guides around the world called Guide Collective www.guide-collective.com be sure to check it out!