"In this series Anna Savino from Piemonte is sharing inspirational Italian recipes"
Creamy Risotto With My Own Fond-de-Veau –
Best Risotto of the Year    
   Chef Flavio Ghigo di Palazzo Righini
Surprisingly one of the world's "Oscar" winning risottos, awarded to Flavio Ghigo from Palazzo Righini in Fossano, is actually quite simple to make! I feel blessed to collaborate with this luxury hotel and restaurant in my hometown Fossano in Piemonte. Being slightly outside of the famed Langhe Barolo region, this high class restaurant was often off the radar. But those who knew about it, loved its beautiful location and often came to taste the iconic risotto called " Risotto Mantecato al Mio Fondo Bruna". It was written up in national newspapers and was named Gallo's best risotto of the year in Italy.
Creamy Risotto With My Own Fond-de-Veau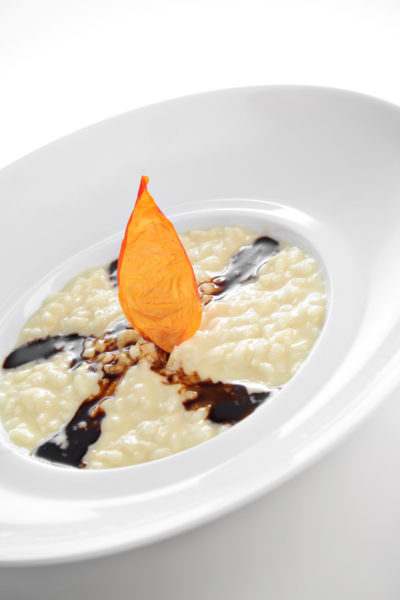 Ingredients for 4 people
For the Fond-de-Veau "My Way" (make the day before if possible)
2 1/4 pounds of rack of veal bones (broken up) with some meat still on the bone.
1 1/2 cups yellow onion
1 cup white celery
1 cup  carrots
4 1/2 tbs. olive oil
1 1/2 cups Marsala off-dry
Rosemary, Bay leaves, Sage, Thyme, Marjoram
1 gallon of water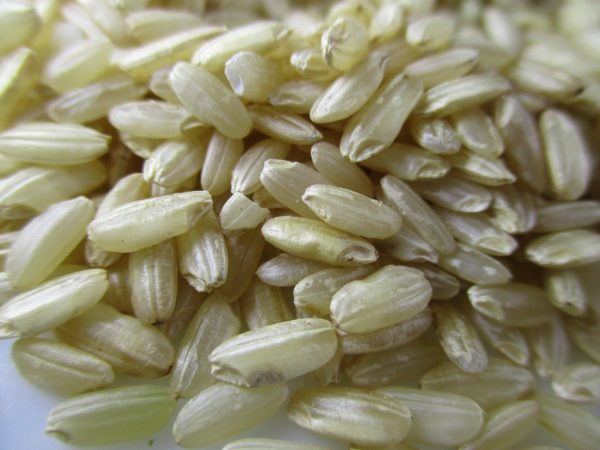 Risotto
1 1/2 cups Carnaroli rice
1 diced white onion
1 cup of white wine
3 tbs. extra virgin olive oil
4 1/4 cups of veal stock or beef stock
1/2 cup grated Parmigiano-Reggiano
1/2 cup unsalted butter
Chives
Oven dried tomato peel for garnish
INSTRUCTIONS
For the Fond – de – Veau:
Dice the vegetables and put them in an oven tray with oil, bones and aromatic herbs. Brown in the oven at 190°C (375°F) for about 2 hours. When it is done, put everything in a pan. Add water and bring to a boil. Simmer for 4- 8 hours unitl you get 3/4 of the stock obtained. Filter and add marsala. Reduce in the pan until you get to your desired thickness.
Risotto: 
In a thick stock pot, heat oil and add diced onion. Add rice and let it toast for a few seconds. Pour in the wine, stir and let evaporate. Continue the cooking by adding hot veal stock little by little, waiting for it to absorb the liquid, and then adding more. When the rice is at a desired softness, add salt and stir with grated cheese and butter pats, allowing the risotto to achieve the creaminess you are looking for.
<class="">With a small ladle, drizzle the Fond-de-Veau made in advance on top of the risotto. Garnish with chives and oven dried tomato skin.
The recipe holds true to the simplicity of Piedmontese Italian traditional recipes. It is creamy and rich, with an intense meaty flavor of the reduced veal stock used as a sauce for the risotto. I picture eating this in the winter time, warming the body and soul with a big tulip glass full of wine. Who's ready for winter dishes and wine now?
BC Wine Suggestion:
Little Engine Silver Pinot Noir 2018

Ruby in colour, the aroma is a symphony of ripe cherry and cranberry, with figs and star anise. A vibrant and juicy start on the palate with a slightly savoury character, accented with flavours of dried fruits and cranberry. The wine has a smooth yet firm palate with soft, approachable tannins. Subtle acidity lifts the wine into an intense, lingering finish. Approachable and silky upon release this wine will develop well through 2024 under ideal cellaring conditions.
The Pinot Noir has aromas of raspberry, boysenberries, light plum, with hard candy scents. The Pinot Noir has medium body, medium tannins and is deliciously smooth with flavours of fresh grape juices. It pairs very well and I found it rich with good acidity. The wine had a wonderful sweetish finish. 
Palazzo Righini suggested wine pairing: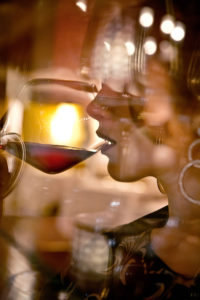 A Claudio Boggione 2015 Barolo "Brunate" is available at Marquis Wine Cellars $82.52 before tax
After a decent interval to let the wine breathe, the 2015 shows its great potential – fragrant with flowers and earth; plenty of bright juicy fruit, but overall savory in character, with pronounced ripe tannins – as you taste the wine it blossoms, expressing both finesse and the power of Brunate – and it becomes increasingly delicious. I will put some bottles in the cellar, but given sufficient time in the decanter you can enjoy this now.
Grape growers and vendors of wine in bulk for generations, the Boggiones only began to sell in bottle in 2008, but their wine expresses their calm confidence and deep knowledge of their land and vines. I find their Brunate totally satisfying in its strong sense of place, classic character, and just plain deliciousness.
— Jamie Wolff, Chambers Street Wines
Although 2014 Barolos can be often light and dainty because of the cool vintage, the Barolo Brunate from one of the smallest producers in the Langhe, Claudio Boggione, is unique for its dark and earthy flavours. – Anna Savino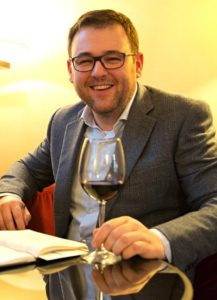 Visit Palazzo Righini's website
Follow Flavio's new project La Farcia
Thank you to guest blogger Anna Savino @italiannawinetours and @barolowineclub on Instagram, and online at ItaliAnna Food & Wine Tours.
Anna Savino contributor to our #TasteItalia Food &Wine Pairing Articles is now happy to announce a fantastic online project with some of the best guides around the world called Guide Collective www.guide-collective.com be sure to check it out!
Bottle shots and tasting notes courtesy of the wineries. Dish, woman drinking wine and Chef Righini images photo credit: Palazzo Righini. I received a complimentary Silver Mini-Virtual Tasting Set of wines from Little Engine for review. My tasting notes of the Little Engine Pinot Noir in italics. All opinions are my own. Read my review of the Silver Mini-Virtual Tasting Set here.
If you would like to be featured on MyVanCity.ca please email myvancityval@nullgmail.com for details. Wine samples accepted for review.