"In this series Anna Savino from Piemonte is sharing inspirational Italian recipes"
Ricotta & Pancetta Quiche  – Recipe from Chef Alessandro | Gastronomia Urbana – Alba
Alessandro Boglione is from Gastronomia Urbana in Alba. He was trained by top chefs in his career and brought a Michelin Star to the Castello di Grinzane in the Barolo region. Chef Boglione had always dreamt of bringing simple yet perfectly executed food into people's homes and making it accessible to all. This is why he opened a gourmet "urban deli" in the heart of the city. There are a few tables where people can sit, but you can also take away homemade fresh foods along with a few featured hot dishes of the day.
Ricotta & Pancetta Quiche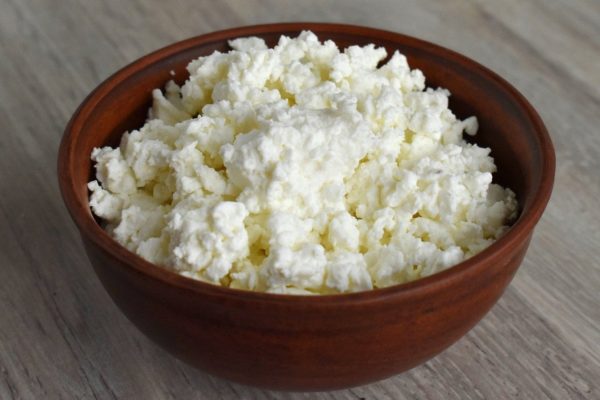 FILLING FOR 10 QUICHES
180 gr (3/4 cup) Ricotta "Seirass"
180 gr  (3/4 cup) fresh cream
2 eggs
100 gr (1/2 cup) smoked pancetta cubes (or chopped bacon) 
What is Seirass? Seirass is a high quality Piedmontese ricotta which is typically smoother and creamier than the usual grainier type. It comes exclusively from the whey and although traditionally made from sheep's milk, is now more commonly found from cow's milk. Use whatever kind of ricotta you can find – but the creamier the better!
RICOTTA (Seirass) QUICHE with smoked PANCETTA
Use individual small tart tins and lay dough inside Pour in the filling and cook for 170°C (340°F)  for 20 minutes. 
Serve room temperature.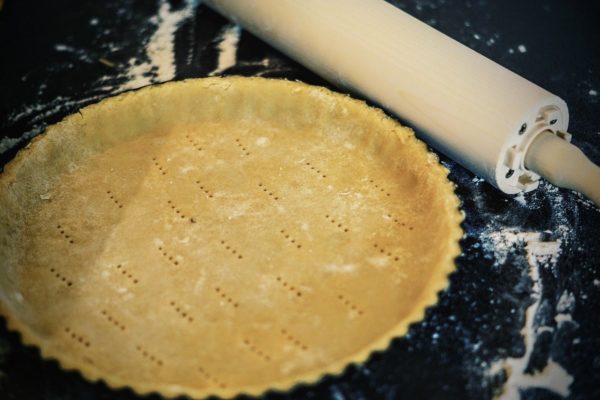 INGREDIENTS PASTA BRISE' (Dough)
500 g (2 cups) All Purpose Flour
250 gr (1 cup) softened unsalted butter
140 gr (1/2 Cup) water
1 yolk
8 gr (1 1/2 teaspoons) salt
Mix all the ingredients together until you get a smooth and homogenous dough. Cover with plastic wrap and let rest in the fridge for at least 12 hours.
Suggested wine pairings:
Moon Curser Dolcetto 2019

Our 2019 Dolcetto is a medium-bodied wine with a deep purple colour in the glass. On the nose you will find notes of plum, pomegranate, potpourri and dark chocolate. Rhubarb and strawberry jam characters on the palate complement the nose. The wine is easy drinking but with a satisfying and complex flavour profile and a long finish, assisted by the lively acidity and feathery tannins. We find that our Dolcetto has that certain (impossible to identify, and also impossible to resist) magical ingredient of 'can I have another glass please' – we always happily surrender. Dolcetto is meant to be enjoyed at a young age and is best consumed over the next three years. It is also one of the few reds that can be chilled (not too much though!) which makes for a refreshing glass on a hot summer day.
DOLCETTO D'ALBA – MASSOLINO 2018

Dolcetto is Fruity & Tangy
Examples of great pairings: Cured or Smoked Meats, Country Pate, Pasta with Meat Sauce, Baked Pasta with meat filling, Duck Confit, Roast Duck, Grilled Pork, Grilled Veal, Tacos, Burritos, Fajitas, Pizza, Hamburgers
$27.99 available at BC Liquor Stores
Thank you to guest blogger Anna Savino @italiannawinetours and @barolowineclub on Instagram, and online at ItaliAnna Food & Wine Tours.
Anna Savino contributor to our #TasteItalia Food &Wine Pairing Articles is now happy to announce a fantastic online project with some of the best guides around the world called Guide Collective www.guide-collective.com be sure to check it out!
Dolcetto bottle shot and tasting notes courtesy of the winery. Dolcetto D'Alba bottle shot and notes courtesy of BC Liquor Store.
If you would like to be featured on MyVanCity.ca please email myvancityval@nullgmail.com for details. Wine samples accepted for review.