"In this series we bring you our #FavouriteThings Holiday Gift Suggestions which we personally recommend"
Meyer Family Vineyards are bringing you something special this year for #FavouriteThings Holiday Gift Suggestions. Taking the "what should we make to go with this wine?" out of your holiday meals. Not only do you receive a gift pack of their fabulous wines you will also receive the recipe of the suggested dish to pair with the wines.
AT-HOME WINE & FOOD PAIRING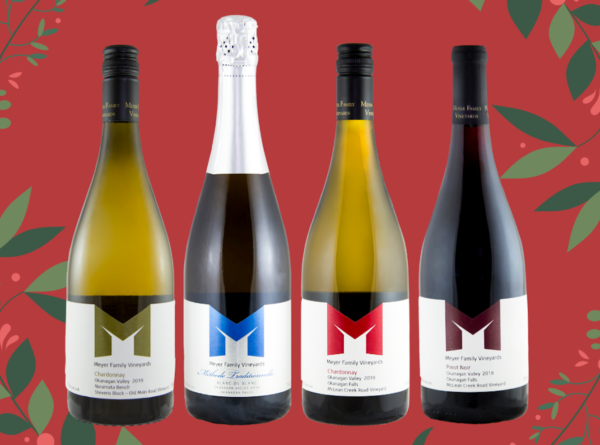 Explore four unique wines in a wine paired dinner for four. Each package comes with four wines, each with a perfectly paired original recipe from our very own Stephen Ward.
On the menu:
Blanc de Blanc Sparkling with pan-seared scallops on a potato pear pancake
Stevens Block with warm roasted chestnut soup
McLean Creek Road Chardonnay with prawn and scallop-stuffed Lobster Thermidor
McLean Creek Road Pinot Noir with cranberry glazed ham
Blanc de Blanc Sparkling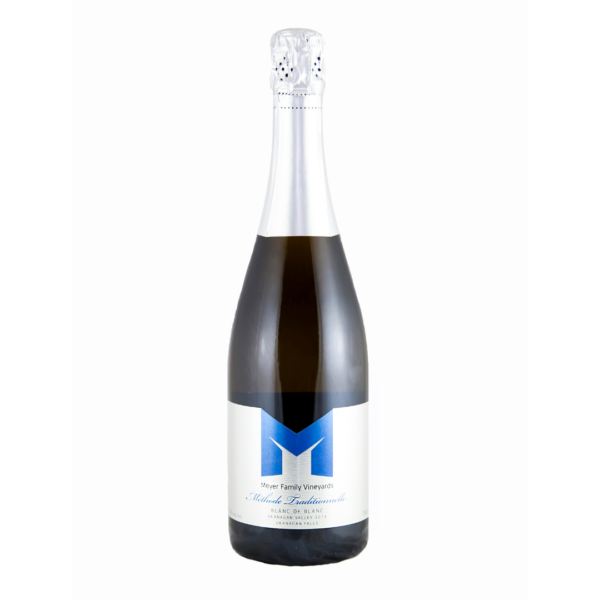 Our first 100% Chardonnay sparkling wine, made in the traditional champenoise style. The base wine was aged for two years, then underwent its secondary fermentation and 28 months of bottle-aging, before being disgorged with no dosage in the spring of 2019. This elegant wine is prêt à faire la fête!
Stevens Block Chardonnay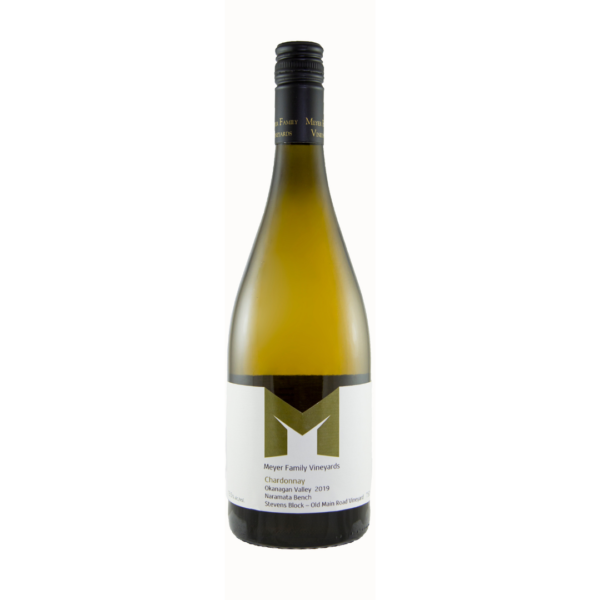 Our family-owned "Old Main Road Vineyard" is located on a terrace on the famed and recently approved Sub-GI, Naramata Bench. One of our four acres which was planted in 2006 with French clones 4 and 5; has the steepest slope and is the coolest part of the site. As the vines have matured this section of the vineyard has developed its own unique terroir and has justified its own designation of "Stevens Block".
At the winery the fruit was fed directly into the press with an ensuing long gentle whole cluster pressing employed. Only the finest, purest juice from the early stages of the pressing was used for this wine with the more astringent so called "hard press" kept separate. A long, cool indigenous fermentation of two months occurred in a stainless-steel vessel, subsequently the wine was left on its fine lees for a further six months in older French oak barrels. A natural malolactic fermentation occurred.
McLean Creek Road Chardonnay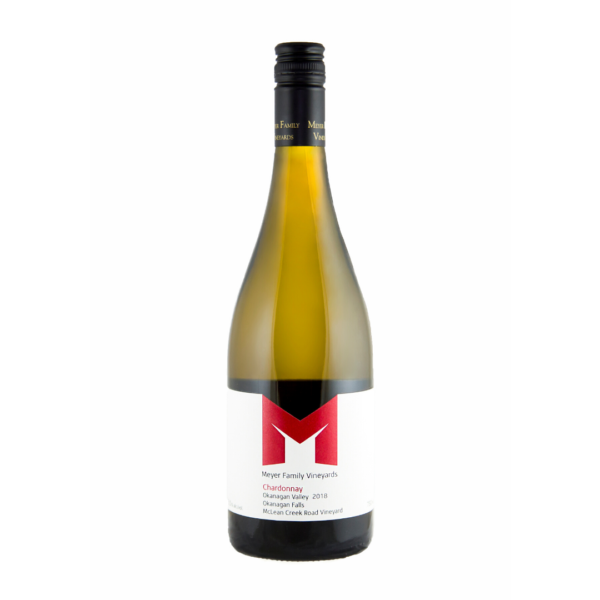 We produced 680 cases of single vineyard Chardonnay from our estate vineyard on McLean Creek Road in Okanagan Falls.
Originally planted in 1994, our family owned "McLean Creek Road Vineyard" is located in Okanagan Falls, BC. The vineyard has a predominantly steep southerly aspect with the soil comprised of alluvial and glacial deposits making up a mix of gravel and sandy loams. The Chardonnay is planted in two separate blocks, one on the far east side of the south facing slope and the other on the west end of the slope. The variation of east and west leads to differences in flavour development and in turn more complexity in the finished wine.
Drink this wine now or cellar up to 7 to 10 years.
McLean Creek Road Pinot Noir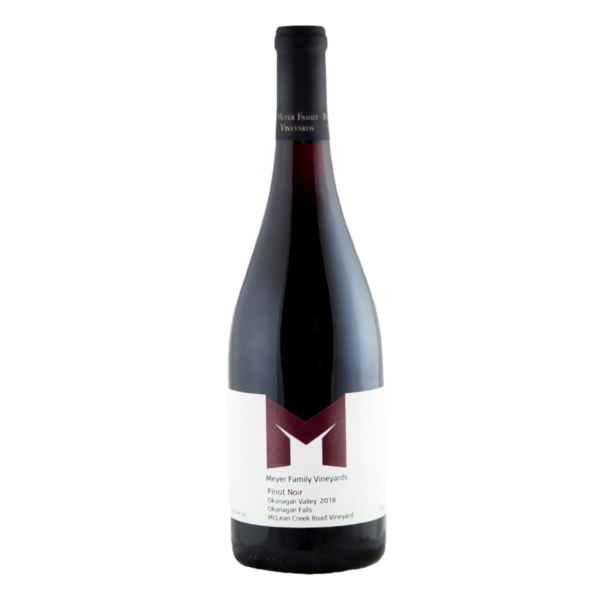 We produced 1,000 cases of this single vineyard Pinot Noir from our estate vineyard on McLean Creek Road in Okanagan Falls.
For shipping outside BC please order by December 6; for shipping within BC please order by December 13. Earlier than later is always best.
Meyer Family Vineyards
Meyer Family Vineyards has been crafting premium wines in the Okanagan Valley since 2006 and in 2010 we opened our tasting room in Okanagan Falls, British Columbia. Our team is built of passionate, dedicated wine lovers who have discovered the stunning views and charm of the Okanagan and everything it has to offer.  We invite you to come visit our winery and nurture your passion for wine while experiencing this little piece of paradise.
Information and images courtesy of the winery.