"In this series I present the sustainable recipes from the chefs of the Fairmont Hotels in Canada and Internationally"
Fairmont Le Montreux Palace's Veggie Pie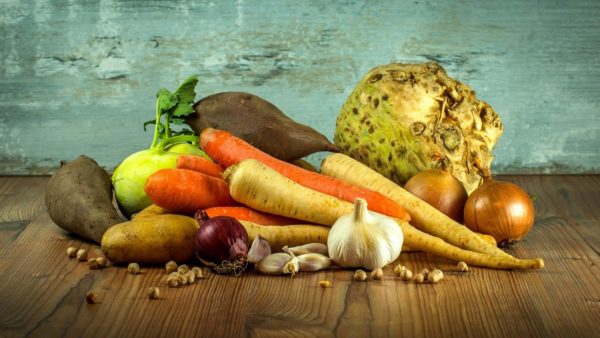 VEGGIE PIE
1kg Potatoes
Olive oil
200g Cheese, grated
1 Crushed garlic clove
1 Finely chopped red onion
3 Finely chopped celery stalks
1 Roughly chopped fennel root
1 Finely chopped red chilli
3 Carrots
1 Lemon
1 Broccoli
400g Chickpeas, drained and rinsed
To garnish Finely chopped fresh parsley
1 Pre-heat your oven to 200°C. 
2 Slice the potatoes with the skin still on and boil for 12 minutes until potatoes become soft. 
3 Keeping the skin on the carrots, grate them into a baking dish. Add the chopped celery, fennel root, chilli, parsley leaves and stalks, red onion, garlic, chickpeas and 100g of cheese, making sure to not waste any edible parts. 
4 To reduce food waste, chop the broccoli head and grate the stalk into the baking dish. Add the zest of ½ a lemon and the juice of the full lemon. Season with salt and pepper. 
5 Once the potatoes are boiled, mash them with olive oil or butter and add in the remaining cheese (100g) and mash until smooth. Layer the mash on top of the mixed vegetables 
Frederic Breuil 
Executive Chef – Fairmont Le Montreux Palace, Switzerland 
"Eating every edible part of an ingredient not only helps reduce food waste but also ensures we get the most out of its nutrients. Most of a vegetable's nutrients are found within the skin, so I always look to find different ways to include all of the vegetable in my dishes, from brushing the skin before cooking to incorporating the ends into delicious sauces."
"Fairmont understands that sustainable travel is not about giving something up; it is about gaining something more – a great vacation that also helps to make the world a better place." 
Costas Christ, Global Sustainability Strategist, Virtuoso Travel Network and Senior Advisor for Sustainable Tourism, National Geographic Travel 
Luxury hotels are not simply a place to stay. These iconic establishments play an important role for locals and visitors to cities around the globe. In 2020 this vision has been more true and poignant than ever before. 
We believe it is our privilege to enhance genuine experiences and promote a rich cultural exchange within our communities by ensuring long-term sustainability and stewardship of our planet. 
Fairmont is proud to support and participate in Planet 21, Accor's environmental and social sustainability program. Planet 21 challenges everyone – guests, hotel colleagues, partners, and property developers – to take measurable actions to minimize our hotel's impact on our planet. Programs addressing reforestation, water conservation, energy savings and food waste reduction are an integral part of our hospitality DNA. As we look to the future, our hotels pledge to continue promoting long-term sustainability and stewardship in each of our communities. 
78% of luxury travellers consider it important that their hotel has environmentally sustainable practices. Having a positive connection to local people and the planet continues to be a priority amongst luxury travellers. Being green has evolved from a nicety to a necessity. 
80% of luxury travellers are looking for sustainable tourism experiences and are increasingly motivated to visit hotels that implement good environmental practices in their operations. 
84% of luxury travellers consider it important that the hotel gives recommendations of experiences that contribute in positive ways to the local economy. 
Recipes, and information  provided by Sydney Torgov, Chimera Collective. Photos: stock and do not represent the actual dish.