Second in a series of five reviews of Local Flights BC Wine Tasting Event
Way back on November 5th of last year I had the opportunity and pleasure to attend the Local Flights BC Wine Tasting Event for media. The purpose was to taste the fall releases that would, under normal conditions, have been a media event tasting followed by a very popular public tasting. In 2019 this event was titled "Colours" and is definitely a favourite wine tasting event hosted by Wine BC.
Although 2020 required a much different method of handling the event, nevertheless the tasting, which was conducted under strict Covid protocol with each participant at their own table, social distanced from one another, was a critical success.
Overall, and covering just something better than four hours, I tasted 50 wines. Wines were divided into groups of nine per flight (except the final flight which was one wine only) meaning a total of 6 flights. I am breaking my reviews down into five flights plus one and this is a review of the first flight of the afternoon, in the order they were tasted.
 McLean Creek Chardonnay 2018

Meyer Family Vineyards
We produced 680 cases of single vineyard Chardonnay from our estate vineyard on McLean Creek Road in Okanagan Falls. Originally planted in 1994, our family owned "McLean Creek Road Vineyard" is located in Okanagan Falls, BC. The vineyard has a predominantly steep southerly aspect with the soil comprised of alluvial and glacial deposits making up a mix of gravel and sandy loams. The Chardonnay is planted in two separate blocks, one on the far east side of the south facing slope and the other on the west end of the slope. The variation of east and west leads to differences in flavour development and in turn more complexity in the finished wine. Drink this wine now or cellar up to 7 to 10 years.
Rich and buttery aromas, light Meyer lemon, apples. Mild but flavourful, crisp, peppery and herbaceous with green pepper, puckery.So typically an excellent Chard for the true Chard lover.
Chardonnay 2019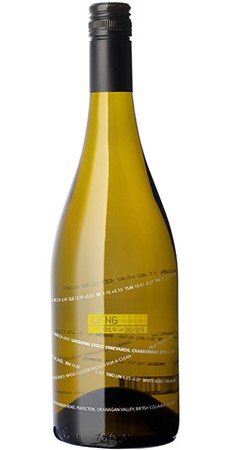 Laughing Stock Vineyards
Like a bowl of unwrapped Werther's Candies, vanilla and rich butterscotch emanate from the glass. This wine has notes of tropical fruit and crème brulee. It's creamy mid palate and delicate oak are balanced with a nice acidity.
Making a well-balanced Chardonnay is a challenge that requires both a level of judgment and restraint to fully showcase the fruit characteristics, together with fullness and finesse.
Rose dusting powder, grannys closet, root vegetables, cedar, oak, mineral scents, light, spicy, crisp, stone, and wet clay.
Trebbiano Block 16 2019

Hester Creek
Bellissima! This striking example of Trebbiano  presents a tropical bouquet of sweet pineapple and  zesty citrus with a streak of stony minerality. A  revitalizing palate follows, full of lip smacking  acidity, with crisp apple, grapefruit, and dried apricot  flavours. Unoaked and phenomenally versatile, enjoy  with close friends and great food. Pairs particularly  well with rich shellfish dishes such as cioppino or  shrimp scampi.
Tasting notes, above, courtesy of the winery. This wine is sold out at the winery but can still be found at select wine stores.
Yummy, fresh scents of licorce, meyer lemon, hard candy, minerality, apples. A summer sipper. Good, a bit sweetish at first, tasting of ripe fruits. Pleasantly drinkable, stays the course. Light with mild flavours. So drinkable!
$20.99 winery price
Gewürztraminer 2019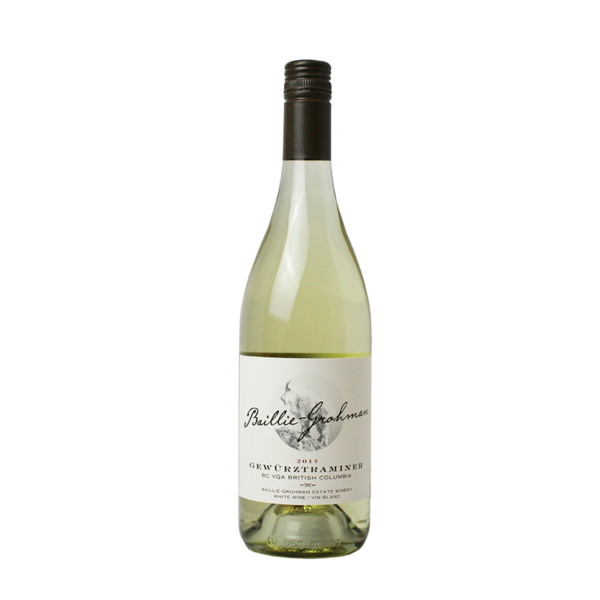 Baillie-Grohman Estate Winery
The 2019 Gewürztraminer is luminous straw. An expressive aromatic wine with exotic spice, apricot and pineapple. A rich palate with great balance displaying notes of Turkish delight, lychee, and ginger.
Strong scents of perfume, gardenia, roses, dusting powder. Rich, with medum body, pleasant. Low acidity, mellow and tasty, smooth. Would be nice for pairing.
Estate Grown Bacchus 2019

Chaberton Estate Winery
Grown at our vineyard in the Fraser Valley, the Bacchus begins with a beautiful perfumed nose. With notes of ripe peach and pear, this off dry wine boasts a fresh flavour with a finish of key lime on the palate.
Starting with aromas of spices, brandy, cinnamon, spiced apple pie, graperfruit and ripe peach. In your face scents, forward ripe stone fruits. Medium sweet flavour, very nice. Lemony but sweetish, very drnkable. The aromas are a wow that jump right out.
I recently enjoyed a bottle of the Bacchus at home and still love it! It was everything I discovered in November.
Gewürztraminer 2019Wild Goose Vineyards & Winery
One of our Most Award Winning Wines The winemaking team sourced the best grapes from throughout the valley, from Oliver to Kelowna. They were kept separate until blending, when they were blind tasted and the top three were used to make this aromatic wine. This floral wine has a bouquet of grapefruit, lilac, orange tea and cloves with elegant flavours of peach, apricot and spice all balanced by crisp acidity.
Confession: Wild Goose wines are perennial favourites so I am admittedly biased.
Anothr round of in your face scents, love it! Ripe red apples, apple sauce, fruits in the root cellar. Aromas of grapefruit, grannies perfume, dusting powder. I love it before I even taste it! Herbaceous, sharp, tangy, spicy, peppery and delicious. A real zing for winter nights. Alone or paired, a winner. Could keep my nose in the glass forever. Moss and forest floor.
Noble Blend 2019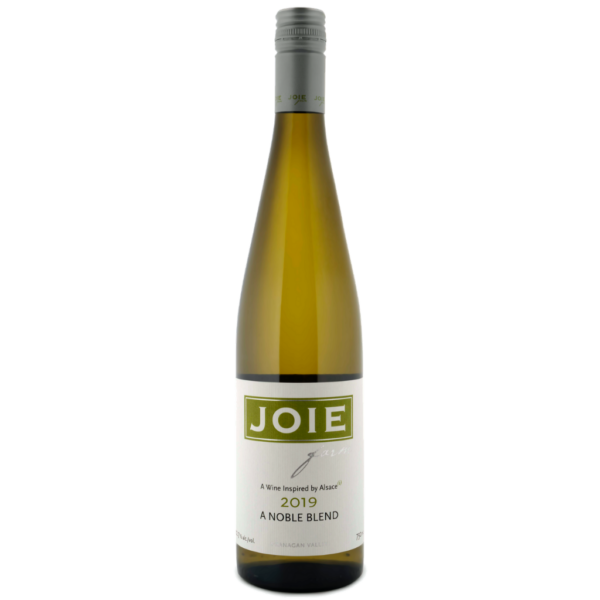 Joie Farm
This aromatic wine exhibits an intense nose of guava, nutmeg, and clove. This spiciness continues on to the palate and opens up with unctuous flavours of lychee, coriander and guava carrying through to a grapefruit-fresh finish. Overall, the flavours and texture of this wine are focused and intense.
Probably a decade ago this was my "go to" wine and a was a big fan. Same scents but for me the past several years has been a struggle as I compare it much less favourably to the memory of early vintages. Over the top apples, fruit salad, tropical, sweet scents. Lighter than previous vintages with less ripe fruit, tangy, too light. I admit to judging this wine by the original vintages.
BOHO Beat 2019


Winemaker's Cut
BOHO Beat has distinct muscat-y notes; it is a fruit cup of peaches and pears, some rose oil and honey with orange blossoms. Lively, with honeyed concentration it has a weighty character, silky texture and intense full-flavoured finish.
Starting with scents of diesel, followed by apples, sweet spring garden. Very nice, some lemon, mellow, slightly tart. Good acidity, buttery, more acidic after a few sips.
Gamay 2019

Orofino
Fresh, bright and juicy with plenty of acidity, this low alcohol red is a perfect picnic wine. Serve slightly chilled. Wild fermented. Unfined and unfiltered.
Already a fan of Orofino Riesling and also an emerging fan of Gamay I was keen to try this one. Cranberries, ripeness, light to medium in colour, and clear. Cherries, plum, stewed fruit, jammy, pleasant, light, earthy, smooth. Mossy, forest floor, tasty, and very drinkable. Light, with light tannins. I liked it.
With the exception of the Hester Creek Trebbiano, tasting notes are courtesy of the Wines of BC Explorer app and Darcen Esau. Bottle shots courtesy of the wineries. Tasting notes (in italics) are my own reflections and impressions of the wines I tasted.
This was a media event and was complimentary for all attendees. All opinions are my own. With thanks to Kim Barnes, Marketing Director, and her team for their incredible organization and oversight of this event. It was an afternoon well spent.