"In this series I am sharing inspirational Italian recipes"
This recipe comes to us from Mamma Marzia. This one you won't find in her new cookbook so make note of it. You will, however find many wonderful recipes in Cooking with Mamma Marzia.
Chicken Piccata/Pollo al Limone
6-8 chicken cutlets
Salt and freshly ground black pepper
Flour, for dredging
4 tablespoons butter
2 tablespoons extra-virgin olive oil
1/3 cup fresh lemon juice
1/2 cup white wine or broth
1/4 cup capers
2 tablespoon of parsley, optional
A sprinkle of love
Season the chicken with salt and pepper. Dredge chicken in flour and shake off excess.In a large skillet over medium high heat, melt 2 tablespoons of butter with 2 tablespoons oil. When butter and oil start to sizzle, add the chicken and cook for 3 minutes. When chicken is browned, flip and cook other side for 3 minutes. Remove and transfer to plate. Remove pan from heat.Into the pan add the lemon juice, wine or broth and capers. Return to stove and bring to boil, scraping up brown bits from the pan for extra flavor.  Return all the chicken to the pan and simmer for 3 to 5 minutes. Remove chicken to platter and add remaining 2 tablespoons butter to sauce and whisk vigorously. Pour sauce over chicken and garnish with parsley, if you have it, and slices of lemon.  Buon Appetito!
Suggested BC Wine pairings:
My first inclination is to go with a buttery Chardonnay because of the lemon. For this pairing, and it's a bit of a splurge, but…
CheckMate 2016 Knight's Challenge Chardonnay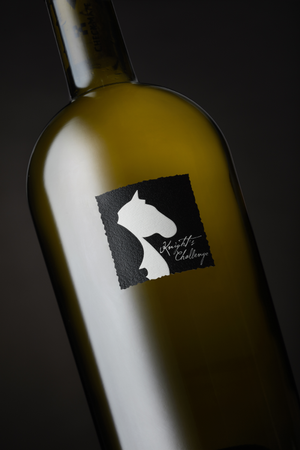 This is a classic Chardonnay with complex powerful fruit, butter, grass, herbs and well inegrated oak.  The palate has an enticing mouthfeel, with river stone, peach and green tea notes.
94 pts
"It begins with aromas of citrus and sage. The wine has a creamy entrance on the palate, revealing flavours of citrus, apple, stone fruits and butter." John Schreiner 
My next choice is a Viognier there are so many to choose from so perhaps one in the more affordable price range.
TIME 2018 Viognier

The nose offers complex aromas of pineapple, orange, apricot, citrus and floral notes. Tropical flavours continue through the lush and round palate, balanced by a kiss of sweet coconut from oak barrels, leading to a long finish.
Barrel and stainless steel tank fermented.
About this Recipe
This recipe was supposed to be in my cookbook, I decided last minute to pull it out because I didn't like the picture. The day that we were photo shooting my stove wasn't work properly and the chicken didn't come out brown like I wanted so I was really scared that someone would have come to me and said something not nice.
This dish is very easy and a perfect midweek dinner idea. You can use chicken or veal, veal is our favorites but I don't always have it. If you are going to use chicken please note that I usually buy boneless chicken breast, and before to slice it I freeze it for 30 minutes so it's easier to cut it out. If you don't have broth just boil some water and add cube bouillon. Enjoy and most important have fun.
Cooking with Mamma Marzia: Authentic Italian Recipes for the Whole Family is a collection of my family recipes, traditions, and cultures passed down through generations of my family. This cook book is my love story between me, my family, and Italian food. You will find easy-to-follow recipes with a deliciously appetizing photo to inspire your everyday cooking. My hope is that you will make many beautiful memories with your loved ones, cooking for them or cooking with them. And don't forget to add a Sprinkle of Love in every recipe!
I really hope you will get in the kitchen and create some precious memories with your family or friends, if you need help with the recipe don't hesite to message me on Social media.
Cooking with Mamma Marzia's new cookbook is available on Amazon.ca
Recipe and food image courtesy of Mamma Marzia. I received a complimentary cookbook in December and I use it often. The recipes are easy to follow and the dishes are not only good but family friendly.
Tasting notes and bottle shots courtesy of the wineries.