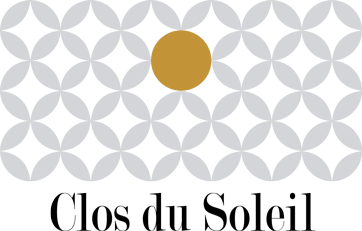 Spring has sprung, bringing with it new wines! Clos du Soleil's Spring releases are finally here, ready for the drinking, and hopefully soon, the sharing with friends. Get yours while stocks last. (Seriously, though, our Rosé in particular sold out in a hot minute last year – it was all very heart-palpitating – so do place your orders soon.)
Speaking of wines selling out, we have updates on our vineyards, with the upshot being that more vineyards = more wine (phew!), which also translates to a slightly increased capacity to take on more wine club members for those who might be interested.
In short, the vineyards are growing, the wine is flowing, and we cannot wait to share every single drop of it with you.
La famille Clos du Soleil
MORE VINEYARDS, MORE WINE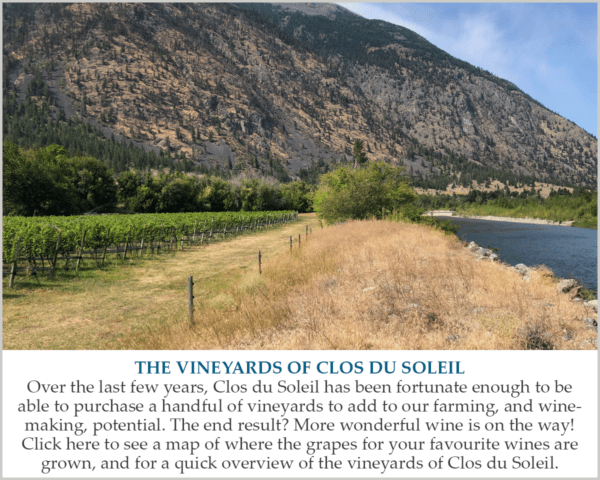 JOIN THE WINE CLUB
The very best way to ensure you get to enjoy our wines? Join the Soleil 160 wine club. Members-only bottlings. Secret surprise stocks of sold out wines. The hoarding of library wines to sneak into your packs. 10% discount on all wines. Plus, of course, your bi-annual packs of goodness in the Spring and Fall. Enough said. (Or, if you do need more to be said, check out our website for all the details.)
JOIN THE CLUB
Information and images courtesy of the winery.