"This series features both the BC Wine new vintages and a few favourites"
Offering some of the most highly rated wines from CheckMate. Wines of excellence for the discriminating wine lover. Making new world wine with old world elegance.
The wines of CheckMate are ready to enjoy now but should be purchased in quantities that allow you to do both enjoy today and cellar these incredible wines.
2017 Knight's Challenge Chardonnay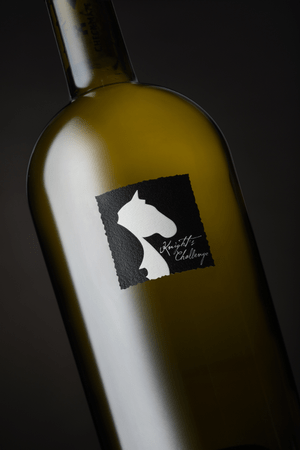 This is a classic Chardonnay with complex powerful fruit, butter, grass, herbs and well integrated oak. The palate has an enticing mouthfeel, with river stone, peach and green tea notes.
2016 Fool's Mate Chardonnay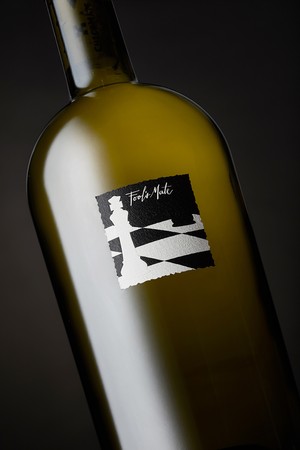 An extremely complex wine with aromas of yellow peach, melon, perfume and butterscotch with hints of graphite. The palate has a rich entry with flavours of peach and apricot, tension across the mid-palate and a great length backed by fresh acidity and sea salt on the finish.
2017 Queen's Advantage Chardonnay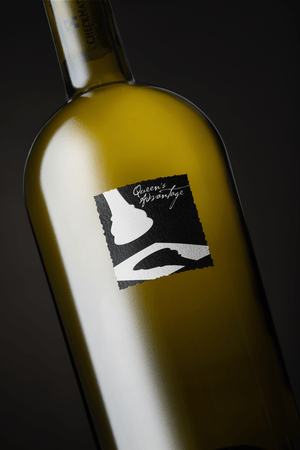 Deep, rocky soils and old, gnarly vines (planted in the early 1970's) combine to create a wine with an intense bouquet of honeysuckle and stone fruits. The palate explodes in the mouth, being round and fleshy, yet silky all at the same time with hints of butterscotch, marmalade, butter and barrel spice.
2017 Attack Chardonnay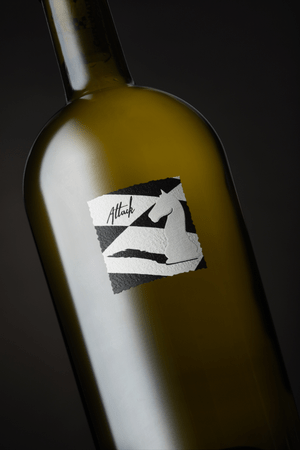 Membership Exclusive
Winemaking and foudre combine to impart aromas of the seashore with wet stones, flint, lychee and spices on the nose, combined with a tropical lift. The palate has a zesty entry, with a hint of richness and minerals followed by a lingering flavour of lychee, ginger, spice and seat salt. This is a unique, modern Chardonnay that also pays homage to the old world.
2016 Silent Bishop Merlot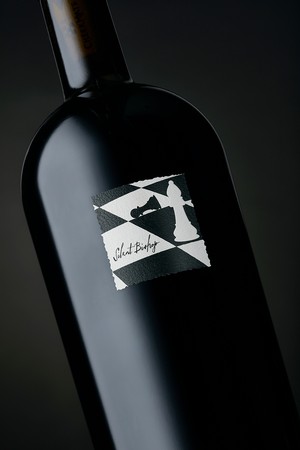 A nose of intense black cherry, coffee and tobacco. The palate has fleshy dark fruits with well balanced acidity and bright tannins, producing a wine of harmony and length.
2017 End Game Merlot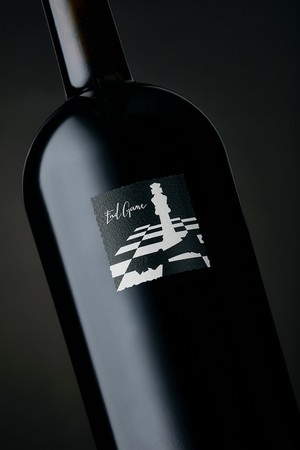 A complex, lifted nose, showcasing sassafras, licorice, spices and deep red fruits. The palate is rich, with savoury notes, good weight, firm tannins and immense length.
Offering complimentary shipping on all wine orders.
Join us for a seated tasting experience.
$45 per person
Enjoy a 60 minute guided experience of 6 CheckMate wines, including four Chardonnay's and two Merlot's.
$60 per person
Complimentary for Wine Club Members
Experience a vertical flight of our Fool's Mate Chardonnay and taste the difference a year can make. This once-in-a-lifetime, guided tasting adventure includes 5 award-winning Chardonnays from the '13,'14,'15,'16, and '17 vintage—including a 100 point wine!
Once you've signed-up, you will receive the most recent member's shipment. Following that, bi-annual shipments are scheduled for spring and fall. Each of your bi-annual shipments will be hand-picked by winemaker, Phil McGahan. The shipments will highlight the subtle, but significant differences that soil and mesoclimate impart on our wines.
All members will receive complimentary ground shipping on all orders. As a member, you are welcome to stop by the winery anytime whether it be to taste the newest release, sample from a barrel, introduce friends to CheckMate, or just to have a chat with the CheckMate team and take in the spectacular setting.
For assistance customizing your order, or if you have any questions, please do not hesitate to contact us at membership@nullcheckmatewinery.com
Next World Wines.
It has been an incredible journey to work towards the creation of iconic Chardonnays and Merlots in one of the most diverse and exciting wine regions in the world.
The Best Wines Start in the Vineyard.
CheckMate wines are artfully crafted using time honoured, traditional techniques to highlight their unique expression of terroir. This dedication to the vineyard has led to two consecutive 100 point vintages of Little Pawn Chardonnay and international acclaim with over 200 wine ratings of 90+.
CheckMate Artisanal Winery
4799 Wild Rose St
Oliver, BC V0H 1T0
Information, tasting notes, bottle shots and image courtesy of the winery.