"In this series we bring you our #FavouriteThings Holiday Gift Suggestions which we personally recommend"
New to our list of wineries for #FavouriteThings Holiday Gift Suggestions is Valley Commons.You'll find the Valley Commons tasting room as part of the District Wine Village in Oliver, BC. Nestled between South Okanagan's craggy hills and rolling fields that produce the province's finest wine, Valley Commons is among 15 other like-minded artisanal producers. After all, a village is a community.
2020 Rosé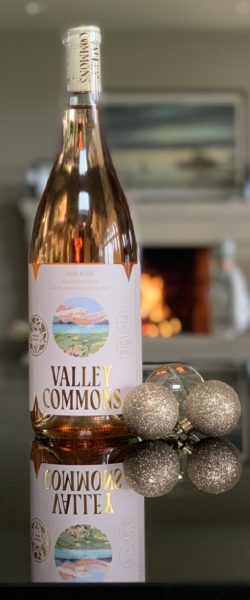 This luscious iridescent Rosé is made with 100% Pinot Noir grapes from the South Okanagan valley. Vibrant and bright, it captures the sunshine and blossoms with a floral bouquet and berry aromas. A summer picnic in a bottle, it is a wine to be poured generously, paired freely and shared with your friends, family and strangers alike.
100% Pinot Noir
Cases produced 262
2020 Harvest Table White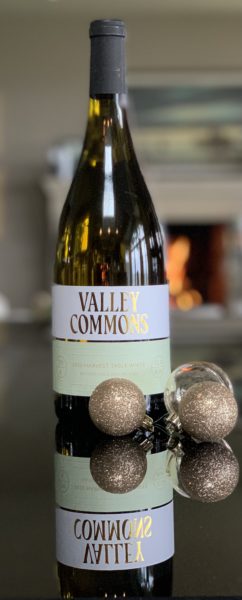 A blend of 56% Muscat, 22% Viognier, 22% Chardonnay grapes from South Okanagan vineyards, the 2020 Harvest Table brings the best of the season to the table. The crisp citrus and lychee aromas evoke long, carefree summers in British Columbia. An invitation to come as you are, it is best enjoyed while breaking bread with community.
56% Muscat, 22% Viognier, 22% Chardonnay
Cases produced 250
2018 Garden Society

The masterpiece of blending art, Garden Society is made with 66% Merlot, 22% Cabernet Franc and 12% Petit Verdot, and then aged in 30% new French oak for the perfect fusion of acidity and body. A small batch production, it features only the finest grapes from the best South Okanagan Valley vineyards.
66% Merlot, 22% Cabernet Franc, 12% Petit Verdot
Cases produced 171
Valley Commons
For how we gather today, and tomorrow.
Valley Commons is a way of gathering, of relishing in BC's mountains and lakes, the sweeping vineyards and abundant orchards. Here, you're welcomed as family.
We celebrate our province from two of Canada's most fertile valleys: the Fraser and the Okanagan. Valley Commons is a spot for friends and family, for special occasions and spontaneous get-togethers, for relationships new and old.
Whether serving from our tasting room or sending our sips on the road for your next weekend getaway, we're sharing our valleys' bounty—beyond the wine. The essence of carefree summers, lakeside picnics, slow afternoons with friends. It's an invitation to release, reconnect and rediscover.
Valley Commons becomes a journey and a destination for all things life. Drink it. Love it. Own it.
Tasting notes and about Valley Commons courtesy of the winery. Images MyVanCity. I received complimentary wine to facilitate this feature.