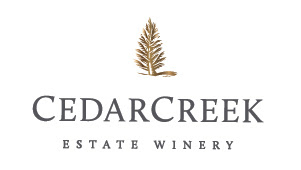 Valentine's Day Picks
THE PERFECT WINE FOR YOUR VALENTINE. INSPIRE ROMANCE WITH OUR COLLECTION OF CURATED WINES, AVAILABLE FOR A LIMITED TIME ONLY.
PLATINUM COLLECTION
JAGGED ROCK SPARKLING ROSÉ
2020

The Jagged Rock Sparkling Rosé is a true expression of the south Okanagan. This effervescent and light Rosé evocates a feeling of true bliss. The diversity of Jagged Rock vineyard means our viticulture team is able to grow rich high in tannin fruit as well as delicate and acidity driven fruit.
Vineyard Notes
The Jagged Rock Vineyard, located on the east side of Osoyoos, is the quintessential south Okanagan vineyard. Located in Canada's only desert climate, this vineyard is mostly sand with the lack of moisture which forces our vineyard to dig deep into the ground. With soaring temperatures of +40 degrees Celsius during the summer growing season and over 100 frost free days annually, this vineyard is able to support late ripening Bordeaux reds and plush but elegant white wines. This remarkable vineyard is surrounded by steep rocky cliffs at 1,400 feet elevation. The large cliffs reflect heat back on to the vineyard creating sparse sun scorched soils that are ideal for growing remarkable fruit.
Tasting Notes
Aromas of strawberry, pink grapefruit and a hint of savory cream jump out of the glass.
Available for a limited time only.
PLATINUM COLLECTION
SIMES VINEYARD NATURAL PINOT NOIR
2020

* CERTIFIED ORGANIC
Our 2020 Simes Vineyard Natural Pinot Noir is a successful experiment and the next evolution in winemaking at CedarCreek. We challenged ourselves to produce a wine which is faithful to vineyard and the northern Okanagan growing conditions with zero winemaking influence. To do that, we let the varietal speak for itself —no additions, no yeast, no preservatives, and no oak. We harvested clone 115 and 943 Pinot Noir from Simes vineyard for their unique qualities – Clone 115 conveys cool earth and tantalizing floral characters while 943 brings deep blackberry and purple fruit with plush tannins. With minimal intervention at every step, this is the truest expression of soil and season CedarCreek has ever produced.
Tasting Notes
Opens with tantalizing earthy and leafy characters, quickly followed by blackberry, dark cherry, and plum notes. Underneath, crushed flower characters give a deep intensity to the wine. The palate is lively and bright with natural acidity and the tannins from the whole bunches. A refreshing and electric drinking experience. This wine can be enjoyed over a several-hour period, given it has zero preservatives or additives, the evolution is fast and unpredictable—makes for an exhilarating drinking experience.
Available for a limited time only.
PLATINUM COLLECTION
RIESLING ICEWINE
2017

Our 2017 Platinum Riesling Icewine was handpicked in the night on December 27, 2017 at a temperature of -10 C. We gently pressed the fruit over 36 hours, then fermented in large oak vessels.
Tasting Notes
The oak vessels added spice and complexity to the classic stone fruit and white flower aromas inherent in icewine. This luscious, full dessert wine showcases apricot marmalade, tangerine citrus, honey, and maple characters.
Available for a limited time only.
E-GIFT CARD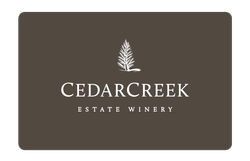 A VIRTUAL GIFT.
Send an e-gift card to your friends, family or colleagues.
Select the amount you would like to gift, add a custom message and choose the email address to send it to.
E-Gift cards can be used to buy wine online on our website or in our Tasting Room.
HOMEBLOCK RESTAURANT GIFT CARD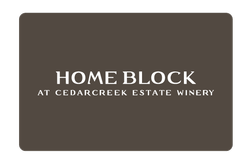 THE PERFECT GIFT
HomeBlock gift cards may be used on property in our restaurant.
A physical gift card will be mailed to your shipping address or we can hold your physical card at the restaurant for future use. Please mention in the notes or contact our Restaurant team if you would like your card held at the Restaurant for you: (250) 980-4663.
Information and images courtesy of the winery.