"In this series I am bringing you an exclusive list of wines for Valentine's"
Once you've passed the early stages of a relationship, when you've gotten to know each other, exploring your love of wine together may add a spark to your Passion for Valentine's Day.
 My lover said to me,
"Rise up, my darling!
    Come away with me, my fair one!
Look, the winter is past,
    and the rains are over and gone.
The flowers are springing up,
    the season of singing birds has come,
    and the cooing of turtledoves fills the air.
The fig trees are forming young fruit,
    and the fragrant grapevines are blossoming.
Rise up, my darling!
    Come away with me, my fair one!"
(Song of Solomon 2:10-13)
The Wines of Passion
Four Shadows 2018 Merlot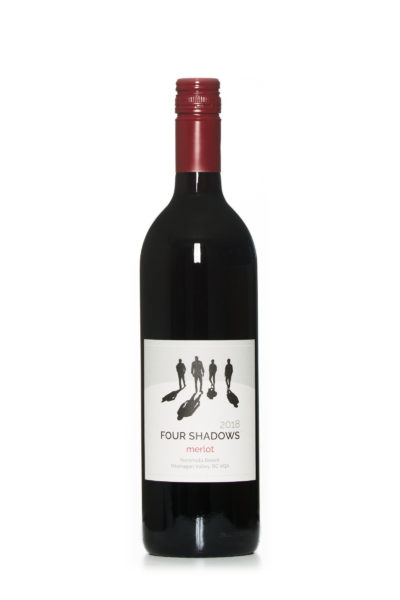 Bold and daring, passionate and unfiltered, our barrel aged Merlot is everything you desire in a Merlot. Are you ready to release the intensely provocative characters? Are you eager to free the aromas of plums and currants, vanilla and caramel from our bold Merlot? Are you ready to release your own unbridled passion?  Be bold, be daring, be everything our Merlot has to offer!
This barrel aged, unfiltered Merlot releases intense aromas and flavours of dried plums, black currants, vanilla and caramel. A dry, full bodied and well balanced fruity wine with a long finish.
Frind 2020 Premier Cabernet Franc

New Release! Oaked in French and American barrels for 9 months, the Premier Cabernet Franc is a favourite of our Enologist since the beginning of maceration. Vineyards in the Similkameen and Okanagan Valleys, this wine has vibrant fruit flavours of strawberry and plum.
Varietals: 98% Cabernet Franc, 1.25% Cabernet Sauvignon, 0.75% Merlot.
Pair With grilled vegetables and roasted tomato flatbread
40 Knots Pinot Noir 2020

Wine Profile
Tasting Notes
Experience the sensuous balance of silky tannins and romantic spice while sliding into the moments of awe.
Awards
Rick Vansickle of Niagara wines says this: 40 Knots Pinot Noir 2016 ($30, 89 points) — A lovely nose of wild raspberry, pure cherry, strawberry, cranberry and light spice. It's silky smooth on the palate with savoury red fruits, cedar and subtle toasted spice notes. John Schreiner says this: 40 Knots Pinot Noir 2016 ($29.90 for 398 cases). The low alcohol (10.6%) gives this estate-grown Pinot Noir a refreshing lightness. It has aromas and flavours of cherry mingled with a peppery spice. 88.
Vineyard Notes
Root stock planted 2005 – 2007 from France on glacier till soil facing the Salish Sea. The perfect climate to this perfect Pinot terroir. Warm days and cool evenings with rich salt air for superior aging.
Winemaker Notes
Pinot Noir developed intense ripe fruit with outstanding concentration and depth of flavors.
Food Pairing Notes
Cheese, chicken, lamb and pork.
Winemakers note – Silky, sensuous and spicy!
Bench 1775 2020 Glow Rosé

"coming soon"
The scintillating and bold colour of our Glow Rosé exudes passion. This fruit forward dry Rosé would pair perfectly with a salad, oysters or just as a night cap.
Made from Malbec, with small amounts of Chardonnay, Syrah and Pinot Noir, our Glow Rosé is complex and layered with bright flavours of Lapin cherry and wild strawberries. A long finish with slightly resinous tannins gives this wine a very grown up style.
(2019) $22.75 available online
Narrative 2018 Riesling

WINE PROFILE This Riesling came from a warmer site in Osoyoos and therefore was hand harvested early for retention of juicy acidity and bright fruit flavours. Native fermentation took place in stainless steel followed by 8 months of ageing in concrete egg-shaped tanks.
$24.90/currently on sale $20.17 available online
Mayhem 2019 Cabernet Merlot

If you like your romance movies Red Hot-Blooded your wine match is 2019 Cabernet Merlot If you're up for a fiesty red-head, this is the wine for you. It gives you attitude, but not until you're entirely smitten.
This wine is unfined and unfiltered.
On the nose expect blackberry, mocha, and baking spices. On the pallet grippy tannins, bramble fruits, with a dark chocolate finish.
Fort Berens Cabernet Franc 2019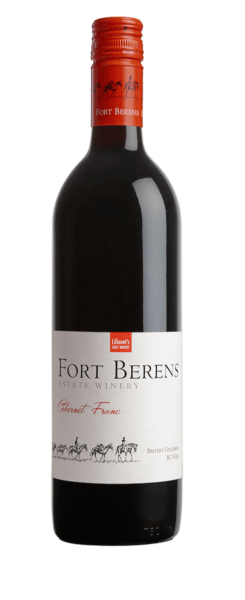 Stoke the fire, cuddle up on the couch with your sweetheart, and savour a bottle of the smooth Cabernet Franc from Fort Berens Estate Winery. With notes of blueberries, dark red cherries, and dark chocolate, this fruit-forward, medium-to-full-bodied wine is soft with pronounced tannins and blackberry notes. Looking to treat your Valentine with a delicious wine paired dinner? Enjoy this wine with your favourite barbeque meals including grilled steak and portobello mushrooms, or with roasted lamb in tomato sauce.
Vanessa 2018 Right Bank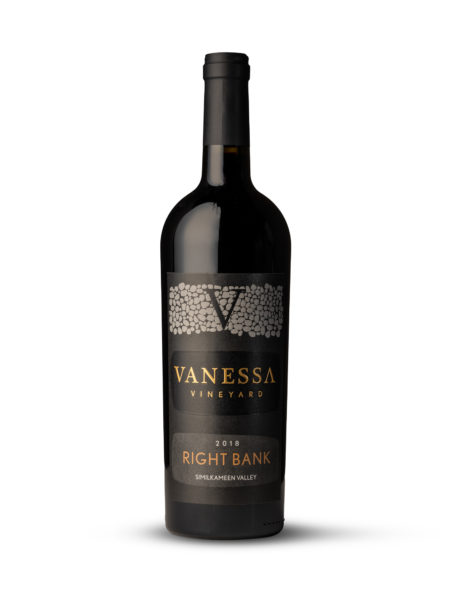 Crafted in a classic "Right Bank" style of Bordeaux, our 100% estate-grown Right Bank is a Merlot-dominant wine with small percentages of Cabernet Franc and Cabernet Sauvignon blended in for complexity. The nose shows ripe cherry, black plum, espresso, chocolate, lavender and sage. The full, rich pallet shows plush round soft tannins, wonderful acidity and intense black cherry and plum. A hint of leather, cacao and baking spice can be sensed, finishing with the trademark lengthy Similkameen graphite minerality.
Maverick 2019 Mile High Rosé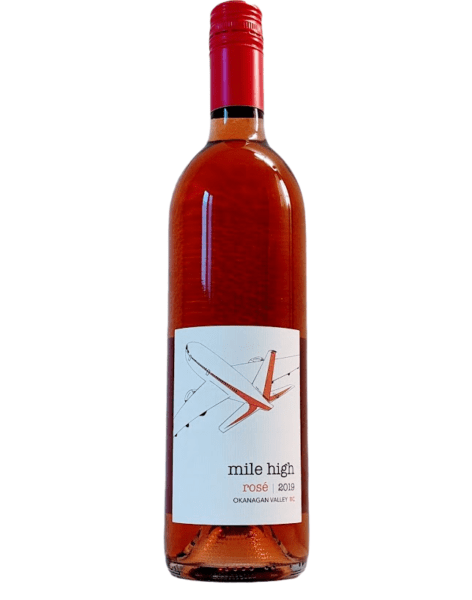 Rosé Wine
Bright and attractive, a salmon-pink Rosé made from a blend of Syrah, Merlot and a dash of Cabernet Franc. Subtle aromas of watermelon, raspberry and strawberry. Hints of rose petal with a seductive fresh and bright acidity on the palate with a long fruity finish. Delightfully delicious.
The 2019 vintage was one for the books! A warm January was followed by a cold snap in February, but our gently sloped vineyards whisked the cold air away and prevented any damage to our vines. The summer months were beautiful, with no major heat spikes and sunshine and warm days helped us finish the 2019 harvest on a high note. The wonderful structure and purity in the 2019 wines are a result of the hard work of the Maverick team. Salute!
Flying Mile High for Valentine's Day with Maverick 2019 Mile High Rosé. Intense red berry fruit aromas with calming acidity and a lingering landing – welcome to 'the club'!
Blue Grouse Estate Pinot Noir 2019

100% Pinot Noir
A sophisticated wine; elegant yet intense, complex on the nose and palate. Flavours of pine mushroom, baking spice and white pepper spiciness with nicely balanced fruit, tannins, and acidity. It is a classic Cowichan Valley Pinot Noir, well suited for pairing with venison, lamb, cassoulet or braised lentils.
A wine of 'passion' because of its elegant and intense nose and palate. Purchase this wine online at bluegrouse.ca, at the winery on Vancouver Island, or at select restaurants throughout the province.
Poplar Grove 2017 Cabernet Franc

87% Cabernet Franc, 8% Malbec, 3% Merlot, 2% Cabernet Sauvignon
Tasting Notes:
Deep ruby red. Aromas of dark berry fruits, tobacco, cedar wood and leather. Cassis and black cherry with notes of vanilla on the palate. Fine medium tannins with medium-plus acidity knit together allowing the 2017 Cabernet Franc to come alive on the palate. Perfect with rich duck and game dishes.
Harvest Notes:
A cold Canadian winter, unusually wet spring, and dry summer yielded wines with excellent balance and distinct varietal flavours. Crops were lighter than normal, but the vintage will be remembered for unprecedented food and drought conditions, and a persistent haze from nearby forest fires. While not directly affecting our grape-growing areas, the haze blanketed the sun coverage, preventing the customary heat spikes and positively impacted the growing season by slowing down the grape ripening periods and flavour development. Ripening was assisted by the rigorous leaf plucking and bunch thinning of our dogged, never-say-die vineyard crew. Ultimately, slightly lower yields and phenomenal fruit quality delivered an excellent 2017 vintage, characterized by high flavour concentration, moderate alcohol, balanced tannins, complexity and natural acidity.
Winemaking Notes:
Traditional Bordeaux vinification techniques have been used to create an elegant and age-worthy Cabernet Franc. For each of the component lots, bunches were handpicked and sorted in the vineyard. The berries were crushed separately and cold soaked for two days before fermentation. Malolactic fermentation occurred in barrel over the winter and finished in the spring of the following year. The wines from each vineyard lot were kept separate in 25% new oak and a combination of two to three year old French oak barrels for twenty one months. Our Cabernet Franc was further developed in bottle for twelve months prior to release.
Cellaring Notes:
The 2017 Cabernet Franc will develop for well over a decade. Drink now through 2035.
McWatters Collection 2020 White Meritage

55% Sauvignon Blanc 45% Sémillon
Winemaking
The grapes in this wine were hand-sorted and whole bunch pressed. This blend is 55% Sauvignon Blanc and 45% Sémillon. One-half of the Sémillon portion was fermented in oak barrels.
The McWatters Collection wines reflect the passion and legacy started by the late Harry McWatters, and the 2020 White Meritage is the perfect bottle to share with someone that you're passionate about. Purchase this wine online at timewines.ca, at the winery in Penticton, or at select private wine stores and Save-On-Foods stores throughout the province.
Priest Creek Winery 2016 Convallis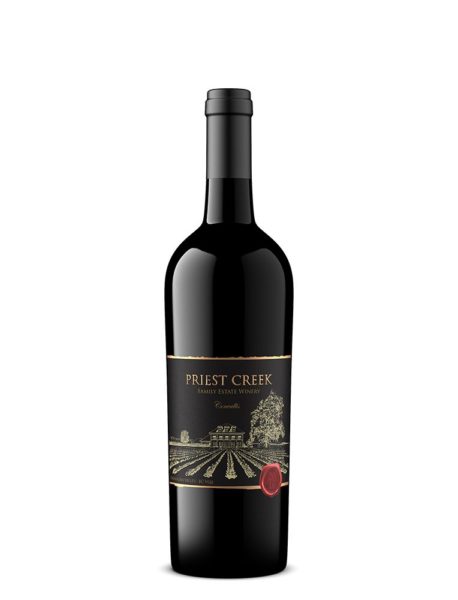 This reserve wine screams passion. Passion is about enthusiasm, excitement, and enjoyment. These are just some of the many sensations you'll experience with each sip of this four-and-a-half-year aged Cabernet Franc.
Uncorked Okanagan Corkscrew & Killer View Tour
I can't think of a better wine tour than Corkscrew Drive for passion.  This region is full of DIY winery owners who tend the grapes, pour the wine and describe their pride and joy to each and every guest. To have this one on one experience is priceless.  The appreciation comes from being there and the joy of having them share their stories.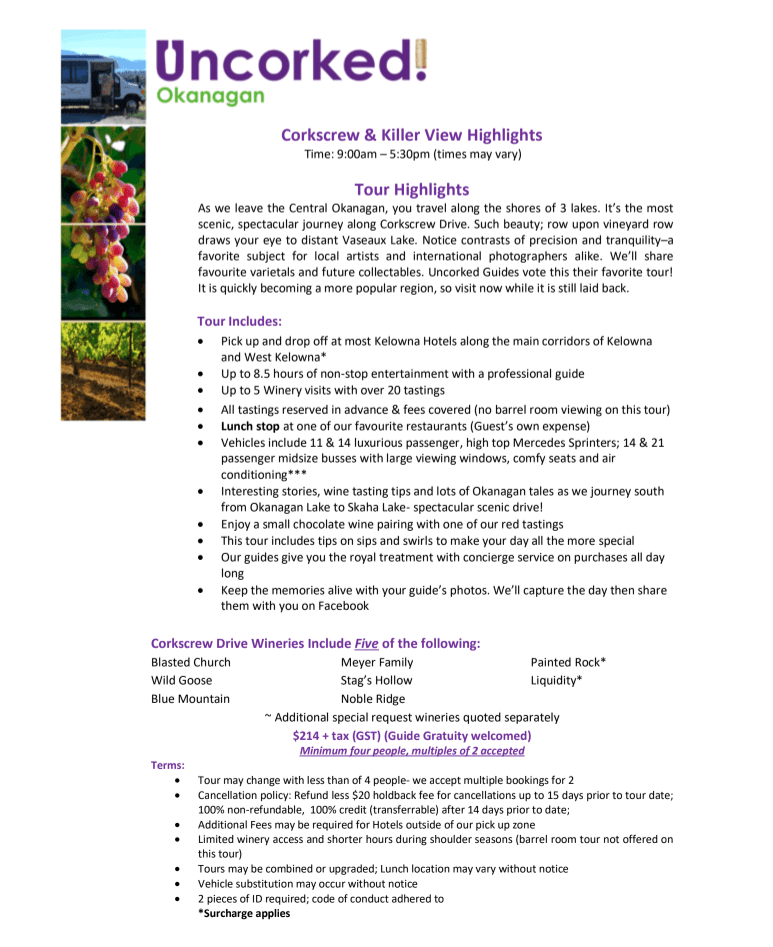 Book a Cork Screw tour here
Uncorked has unparalleled passion for what we do. We love to make everyone's day special. As a husband and wife team, we have been making magic happen for over 13 years.  How much more romantic and passionate can you get with a couple who love what they do?
Deb & Jim Harris
Uncorked
Bottle shot, wine notes and information courtesy of the wineries and Uncorked Okanagan. I received complimentary wine to facilitate this feature.
* provided by Four Shadows Winery