"In this series I am bringing you an exclusive list of wines for Valentine's"
What can you say about love that hasn't already been said many times over? Love is constant and nourishing, very much like wine. This Valentines share a glass of wine with someone you love.
May your kisses be as exciting as the best wine
Yes, wine that goes down smoothly for my lover,
    flowing gently over lips and teeth.
I am my lover's,
    and he claims me as his own.
Come, my love, let us go out to the fields
    and spend the night among the wildflowers.
Let us get up early and go to the vineyards
    to see if the grapevines have budded,
(Song of Solomon 7:9-12) *
Wines of Love
Four Shadows 2020 Riesling Classic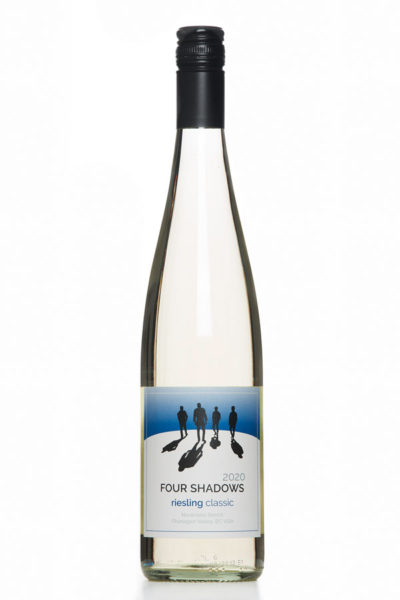 This wine is an expertly crafted example of Riesling with both racy acidity and sweetness. The classic Okanagan Riesling notes of papaya, apricot and some elderflower shine through, complemented with notes of lemon and lime zest. The sweetness of the wine is beautifully cut with the naturally high acidity of the grape, allowing for versatile pairing options and a long, yet very refreshing finish.
Frind 2020 Rosé

New Vintage Release!
Within the Okanagan Valley, BC, 2020 had a fantastic growing season with warm weather allowing the grapes to mature and ripen completely with above average Brix levels. The yield was lower than expected but the quality of fruit was outstanding.
Our 2020 Rosé is made with 52% Pinot Noir grown from our Rock Pile Vineyard (Oliver, BC) and Haynes Woods Vineyards (Osoyoos, BC). Each vineyard site was handpicked and fermented separately before being blended. This classic French style rosé is fermented dry with crisp acidity. Rose petal, strawberry and cranberry aromas pair with cherry and citrus on the palate.
Pair with grilled asparagus with parmesan.
40 Knots Soleil Rosé Brut

Awards
2017 vintage GOLD winner in the Lieutenant Governor's Awards 2018. 2011 vintage SILVER winner Northwest Wine Summit
Winemakers note – A nod to the LGBTQ+ community that works in our society to raise awareness that love is love.
Bench 1775 2019 Pinot Noir

This Pinot Noir displays red fruit characters, such as, cherry, raspberry and cranberry, followed by notes of cola, vanilla, violets and earthy notes of mushrooms and cloves.
Pair this wine with vegan mushroom stroganoff, salmon bake, roast duck or pork belly bao buns, Cantonese style beef chow mein, dim sum, spaghetti Bolognese, beef carpaccio, and cheeses like Gruyere and Taleggio.
Nothing says love like chocolate and wine and our Pinot Noir would pair perfectly with a dark chocolate heart.  It has wonderful flavours of cherry, raspberry and cranberry followed by notes of cola and vanilla.
Maverick 2019 Rubeus

Red Wine
The 2019 Rubeus is deep and dark reddish-purple colour. The nose is sweet and spicy, with English pudding notes, chocolate, and caramel. Cherries and dark chocolate dominate the palate. A long and structured finish gives this wine plenty of staying power.
Show them you love them a bunch with Gold Medal-winning Maverick 2019 Rubeus, Cherries and dark chocolate dominate the palate. A long and structured finish gives this wine plenty of staying power, just like your love.
Gold Medal 92 points! 2021 WineAlign National Wine Awards of Canada
Haywire Gamay Rose 2019

Rosé wines are our favourite, and this is no exception. Grapes were whole bunch pressed to concrete tank for ferment then left on lees for six months. The resulting wine is a lovely pale pink hue, bone dry offering an exceptional creamy texture.
Dumayne says: Delicate, bright fruit with an Okanagan herbaceousness coated in orange blossoms lead to a dry yet lush and mouth-watering rosé. Pairs well with fresh air, BBQ'ed salmon or halibut.
Meyer 2014 Blanc de Blanc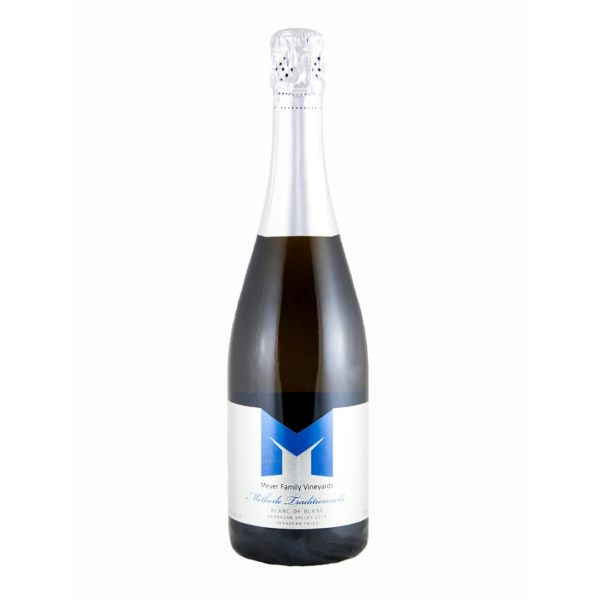 Our first 100% Chardonnay sparkling wine, made in the traditional champenoise style. The base wine was aged for two years, then underwent its secondary fermentation and 28 months of bottle-aging, before being disgorged with no dosage in the spring of 2019. This elegant wine is prêt à faire la fête!
Mayhem 2020 Riesling
For those who like Quirky, your match is 2020 Riesling
Like your favourite quirky romantic movie, Riesling is a wine that has personality plus, layers of depth, and leaves you wondering what just hit you! Riesling is an iconoclastic individual's wine.
Stonefruit, orchard fruits, creamy spice notes, lemon-lime bitters, ginger, star anise.
Fort Berens Chardonnay 2020
Indulge in the splendour of love this Valentine's Day. Treat your sweetheart to a creamy alfredo pasta dinner paired with the Chardonnay from Fort Berens Estate Winery. This medium-bodied wine was gently kissed with French oak barrels for a lightly oaked delight. Savour the aromas of lime, white pear, and honeydew in this elegant wine as you toast your true love.
Note, this wine is available at Save on Foods, Government Liquor Stores at $20.99 and private liquor stores as well as from the winery.
Vanessa 2018 Meritage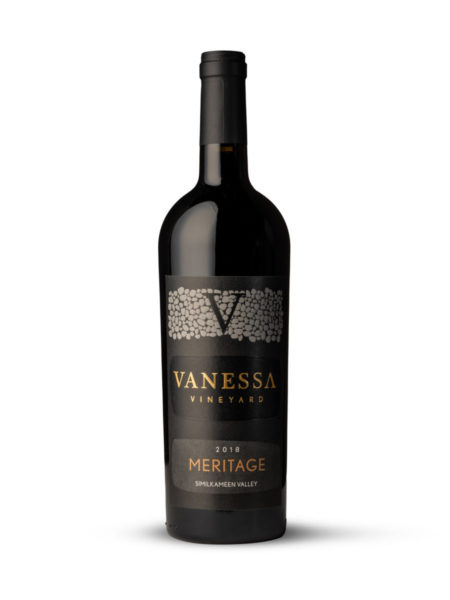 A rich Cabernet-based cuvée, our 2018 Meritage is a BC powerhouse while being extremely luxurious. Elegantly layered and bursting with fragrant aromas of ground coffee, sage, sweet cherry, chocolate, and currants. Big, bold flavours of blueberry, ripe figs, cocoa, dark cherry, and French vanilla on the palate. This Meritage shows excellent structure and concentrated flavour, leading to lingering, silky tannins that are well balanced and full-bodied. Enjoy with rosemary braised lamb, herbed grilled meats, and black lentils.
Blue Grouse 2020 Quill Rosé

100% Gamay Noir
This is a well-balanced wine, with flavours of strawberry, pink grapefruit, and forest floor on both the nose and palate. A lovely sipping wine on a warm summer day.
Food Pairing Notes
For the adventurous, pair it with cedar-planked salmon or a watermelon and goat cheese salad.
Nothing says love more than a strawberry pink wine made for sipping. Whether it's to share with a family member, partner, or best friend, this wine shows all types of love. Purchase this wine online at bluegrouse.ca, at the winery on Vancouver Island, or at select private wine stores and restaurants throughout the province.
BOTTEGA – MOSCATO PETALO IL VINO DELL'AMORE

Il Vino dell'Amore Petalo Moscato is a white sparkling wine characterized by a clear sweetness, pronounced and elegant bouquet, low alcohol content and a typical scent of roses that evokes the image of petals on the label.
FOOD PAIRINGS
Moscato is Luscious & Honeyed. Examples of great pairings: Foie Gras, Cheese Cake with Fruit Sauce, Fresh Raspberries with Whipped Cream, Apple Pie, Blueberry Pie.<
FoodPairings $17.99 (on sale until February 26) $16.99 at BC Liquor Stores
Evolve Pink Effervescence

70% Chardonnay, 28% Pinot Blanc, 2% Syrah
When the days feel too long, or when the good times aren't long enough. The bubbles perfectly match a day in the sun, a meeting of happy minds and full hearts, and bubbles in baths. Pink Effervescence is the shining bright spot as the sun sets or wishing the day could last a bit longer.
A pink bubbly is the perfect centrepiece to a Valentine's Day dinner with someone you love. Purchase this winery online at timewines.ca, at the winery in Penticton, at select private wine stores and Save-On-Foods stores throughout the province, and at BC Liquor stores.
Chronos 2020 Rosé

Winemaking
The 100% Syrah grapes were sorted and de-stemmed into the press where the fruit was held for 5 hours before pressing was started. After pressing the juice was divided into two batches and fermented separately with different varietally enhancing yeast strains. Blended post ferment.
For those that love Okanagan Terroir, the Chronos label is the perfect choice. This Rosé is bright, fruit-forward, and will please anyone that you love. Purchase this winery online at timewines.ca, at the winery in Penticton, or at select private wine stores and Save-On-Foods stores throughout the province.
Priest Creek 2018 Border Block
Border Block is a beautiful 2018 Merlot from our block down South. This young Merlot shows notes of red berries, cherry, plum, dark chocolate with a hint of toasty oak.
Our Border Block Merlot is a unique medium-bodied red, designed to be an easy-sipping wine that everyone will LOVE! You'll certainly fall in love with it's ripe red berry notes coupled with an intriguing smokey black pepper finish!
Uncorked Okanagan Naramata Bench Tour
If there was a love story behind every bottle, it would be the Naramata Bench.  They can make your day fun and whimsical while sharing the love that goes into every bottle. You can't help but fall in love with the place, the people and their precious wines.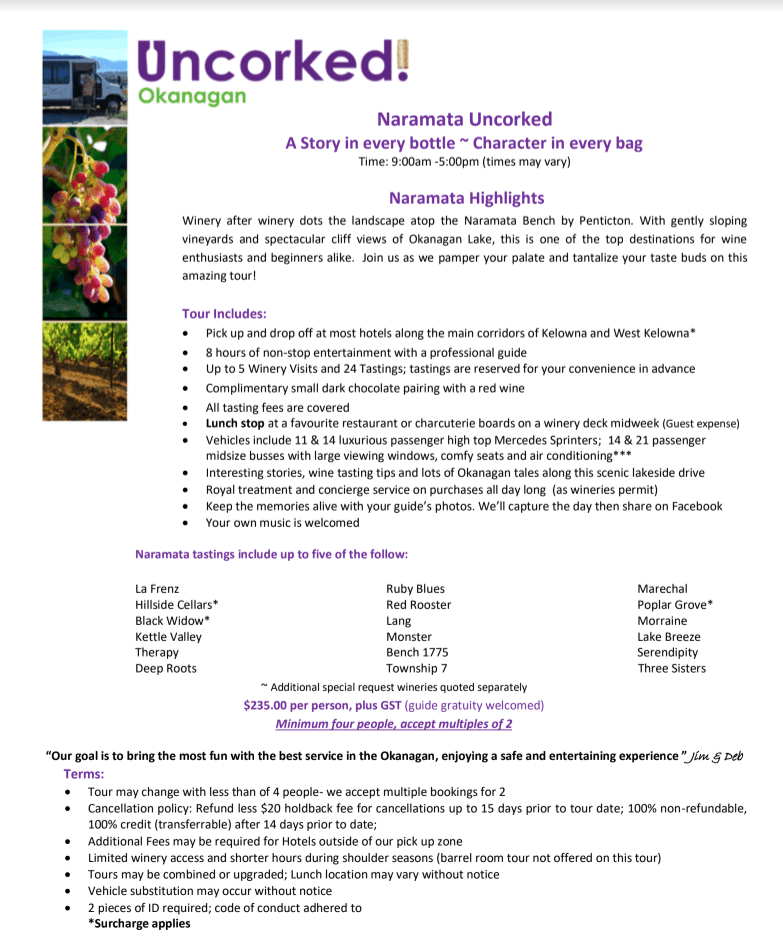 Book a Naramata Bench tour here.
Uncorked has unparalleled passion for what we do. We love to make everyone's day special. As a husband and wife team, we have been making magic happen for over 13 years.  How much more romantic and passionate can you get with a couple who love what they do?
Deb & Jim Harris
Uncorked
Wine notes and bottle shots courtesy of the wineries and BC Liquor Stores. I received complimentary wine to facilitate this feature.
* provided courtesy of Four Shadows Winery