"In this series I am bringing you an exclusive list of wines for Valentine's"
This list of wines is diverse and exciting, a lot like the early days of romance. Whether you are in the early stages of a relationship when you get to know each other, or yours is a lasting union, exploring your love of wine together adds that little bit of extra romance to your Valentine's Day.
You have captured my heart,
    my treasure, my bride.
You hold it hostage with one glance of your eyes,
    with a single jewel of your necklace.
Your love delights me,
    my treasure, my bride.
Your love is better than wine,
    your perfume more fragrant than spices.
Your lips are as sweet as nectar, my bride.
    Honey and milk are under your tongue.
Song of Solomon 4:9-11 *
Wines of Romance
Four Shadows 2020 Riesling Sparkling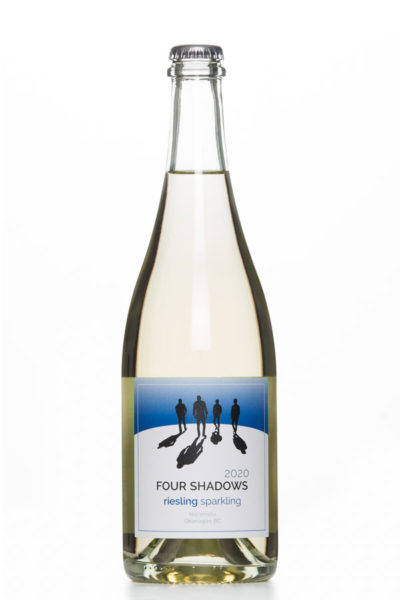 Bursting with tropical notes on the nose and palate, this wine is a new take on our flagship Riesling. With a hint of sweetness balanced by high acidity, this elegant, sparkling, fresh and lively bubble is the perfect starter for any celebration.
Frind 2018 Sparkling Pinot Blanc

New Release
Refreshing and lively with a floral aroma of white flowers followed by fresh apple and citrus notes. The smooth dry finish is complemented by the vibrant acidity and lingering notes of quince zest and white almond. Produced with 100% Pinot Blanc grapes, this wine was bottle fermented for 26 months.
Maverick Ella (NV)

Sparkling Wine
Made entirely for the pleasure of drinking it! 
Made in the traditional method with a light gentle pressing, this tight, dry and racy sparkler is made with 20% chardonnay and 80% pinot noir. It goes through secondary ferment in the bottle and remains in 'entourage' (on lees) for around 18 months.
This traditional sparkling wine is an enticing salmon pink colour. It is delicate with a light yeasty aroma, good freshness on the nose and rich, creamy complexity on the palate. Fine mousseux with great length on the finish.
The two varietals used in our traditional sparkling wine each bring their own special magic to the final blend- Chardonnay (20%) for fruit and elegance and Pinot Noir (80%) for the length of flavour and a touch of colour. The combination creates traditional sparkling wine that is delicate with a light yeasty aroma, good freshness on the nose and rich and creamy complexity on the palate. Fine mousseux with great length on this beautiful, enticing salmon-pink coloured traditional sparkling wine.
Bronze Medal 90 points! 2021 WineAlign National Wine Awards of Canada
Vanessa 2018 Syrah
grown together, fermented together
Our 100% estate grown Syrah shows the power, texture, complexity and elegance of the Similkameen. The nose balances ripe plum, dried black cherry with subtle hints of jasmine and clove. The full, silky-textured palate is packed with blackberry, cassis and black pepper followed by a lingering dark chocolate finish. Only 31 barrels produced.
Bench 1775 2020 Pinot Gris

"coming soon"
Orchard fruit aromas with notes of subtle apple and pear, with creamy flan and graham cracker and a flinty finish.
This vintage has a lovely light pink color to it and comes in the traditional pinot gris sleek bottle with our new label.  This light, crisp expression of citrus, apple and pear is the perfect wine to pair with any romantic dinner.
(2019) $21.75 available online
Bizou + Yukon BEE-zoo Bubbles 2018

1795 wingnut[1]
BEE-zoo Bubbles is a refreshing, lively, sparkling wine made from classic sparkling wine grape varieties grown in our Summerland and Oliver vineyards. Secondary fermentation took place in our state-of-the-art charmat tanks; designed to lie on their sides, exactly like traditionally made sparkling wine is aged. Time spent on Pinot Noir skins provide a delicate pale pink hue to the wine. Toasty, creamy notes round out the medium bodied mouthfeel. Pawsitively a must with lazy evenings on the patio or happily paired with shellfish or simply enjoyed on its own.
Mayhem 2019 Fortified Gewurztraminer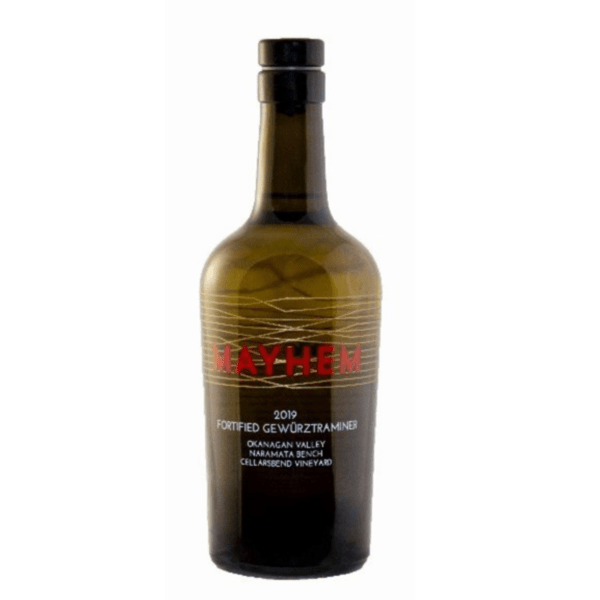 If your romance jam is a good Musical, this  will sing on your palate, and well, because it's THAT DAY, it will go really great with that box of chocolates you just got.
Just don't drink the whole bottle, or you might follow along with a dance number from the top of your coffee table.
TASTING NOTES:
The nose shows an array of tropical fruit, such as guava, dragon fruit and pawpaw, as well as pears.
The palate displays more lychee, intertwined with Indian spices, caramel, and raisins. Drink now or cellar until 2028.
PAIRS WELL WITH:
This Fortified Gewürztraminer pairs well with spiced rum cake, blue cheese, or simply as a substitution
Fort Berens Meritage 2019
Spend some time in the great outdoors with your sweetheart, then warm up inside with the delicious Meritage from Fort Berens Estate Winery. Savour the aromas of ripe red fruit, spice box, and violets in this classic Merlot-predominant, fruit-forward Meritage. Celebrate romance as you enjoy this smooth and soft, medium-to-full-bodied wine with a long finish paired with steak, beef short ribs, or vegetarian ratatouille.
40 Knots Rosé

Grown on the edge of the Salish Sea using no synthetic chemicals, fertilizers or sprays in these Coastal Cool Climate glacier till soils.
A crisp, dry, aromatic Rose that reflects the terroir and natural wine making approach. Pairs well with everyday life.
Winemakers note – Nothing more romantic than sipping rose over conversations of love.
BOTTEGA – PROSECCO ROSE IL VINO DEI POETI

It pours a medium pink colour with an elegant mousse. On the nose, it offers strawberry and raspberry aromas with notes of pastry and a floral lift. The palate is dry and medium-bodied with soft ripe berry flavours and a fresh citrus finish.
$19.99 a BC Select available at BC Liquor Stores
Clos du Soleil FLAGSHIP WINES GIFT PACK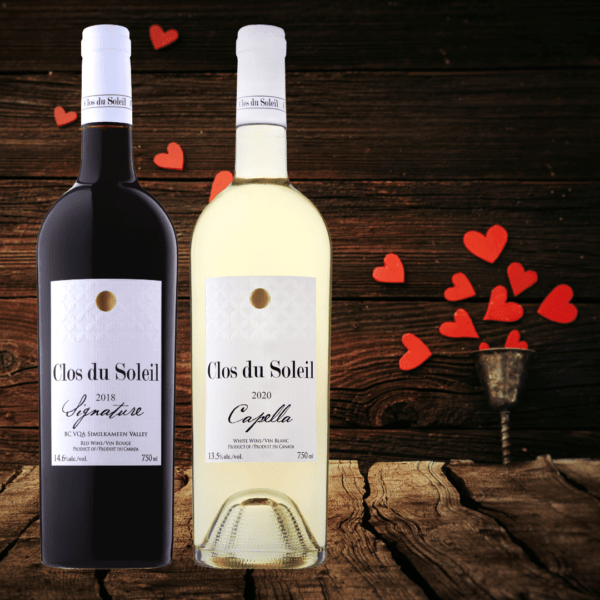 The 'perfect partnership' of Signature and Capella for Valentines.
2018 SIGNATURE
Aromas of ripe raspberry and blackberry, baking spices and floral notes. On the palate the wine is layered with flavours of black cherry, raspberry, cassis, mint and blackberry, with complex notes of graphite and sagebrush.
2020 CAPELLA
Intense aromas of grapefruit, beeswax, lime zest, and meadow grasses. On the palate, lemon and lime and ripe grapefruit, notes of peach and apricot, all tied together with bright, crisp citrus acidity.
Clos du Soleil flagship wines gift pack: 1 x 2018 Signature & 1 x 2020 Capella in a beautiful wood gift box.
$98.80, with coupon code FLAGSHIP12 at checkout, price is $86.80. Offer expires 11.59pm Wednesday, February 9.
McWatters Collection 2017 Brut

65% Chardonnay, 25% Pinot Noir and 10% Pinot Blanc
Winemaking
Traditional method sparkling wine made from Chardonnay, Pinot Noir, and Pinot Blanc grapes. Lots of lees stirring on the Chardonnay component. Aged 42 months en tirage before disgorgement.
Tasting Notes
Nose: Brioche, citrus fruit, pineapple, and white flower.
Palate: Dry with light body. Fine bubbles impart a lively character to the rich texture. Round notes of biscuit, pineapple, and lemon curd.
Pair: Truffle French Fries, Oysters, Eggs Benedict, Pan-seared Scallops with Beurre Blanc sauce.
There's nothing more romantic than an aged bubbly for Valentine's Day. A traditional method sparkling wine made from Chardonnay, Pinot Noir and Pinot Blanc Grapes. Purchase this winery online at timewines.ca, at the winery in Penticton, or at select private wine stores and Save-On-Foods stores throughout the province.
Blue Grouse Quill Syrah 2019

100% Syrah
This is an elegant, old-world style wine aged for 12 months in neutral French and American oak. The wine expresses notes of black cherry, butcher block, cocoa, pepper, coffee, and chocolate.
Food Pairing Notes
Pair with beef stew or braised vegetables.
Romance – A wine for romance needs to be a bit deeper than a playful rosé, which makes this Syrah (aged in neutral French and American oak), the perfect choice. Purchase this wine online at bluegrouse.ca, at the winery on Vancouver Island, or at select private wine stores on the Island.
Available at Cascadia Liquor Stores on Vancouver Island and The Rose, Victoria.
Coolshanagh 2018 Chardonnay

50% stainless steel fermented and aged. Aromas of Asian pear, nutmeg, caramel, orange zest, and roasted almonds. Nine months of gross lees contact give a rich, complex texture and a classic Okanagan mineral streak on the palate. Well integrated flavours of popcorn, wet stone and rich ripe fruit.
Making this wine took care and time, and only 1,345 cases were made. Impress the wine-lover in your life with this wine's classic old-world elegance. Purchase a case online at coolshanagh.ca
$360.00/case available online
Priest Creek 2018 Stolen Barrel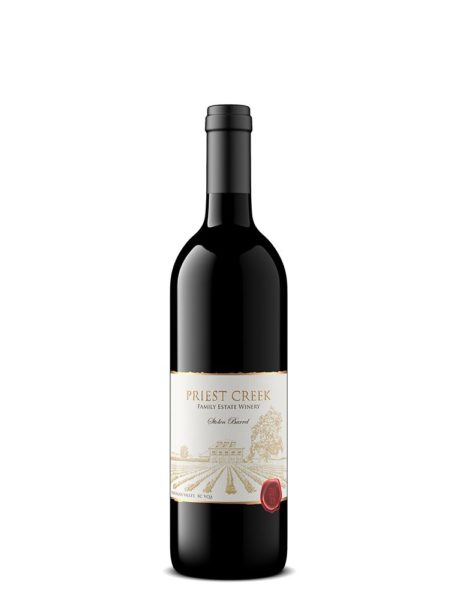 This wine tells a romance story between the two traditional and complementary Bordeaux grapes; Cabernet Franc and Merlot. Learn their story in this unique, romantic blend offering layers of entangled notes that dance together in a beautifully complex and structured wine.
Uncorked Wine Tours
If I could put the romance into a day, my choice of tours would be the Lakeshore Tour- hidden gem wineries, variety of special lunch stops and fabulous vantage points for pictures that tell the story. Romancing the wine is what we do!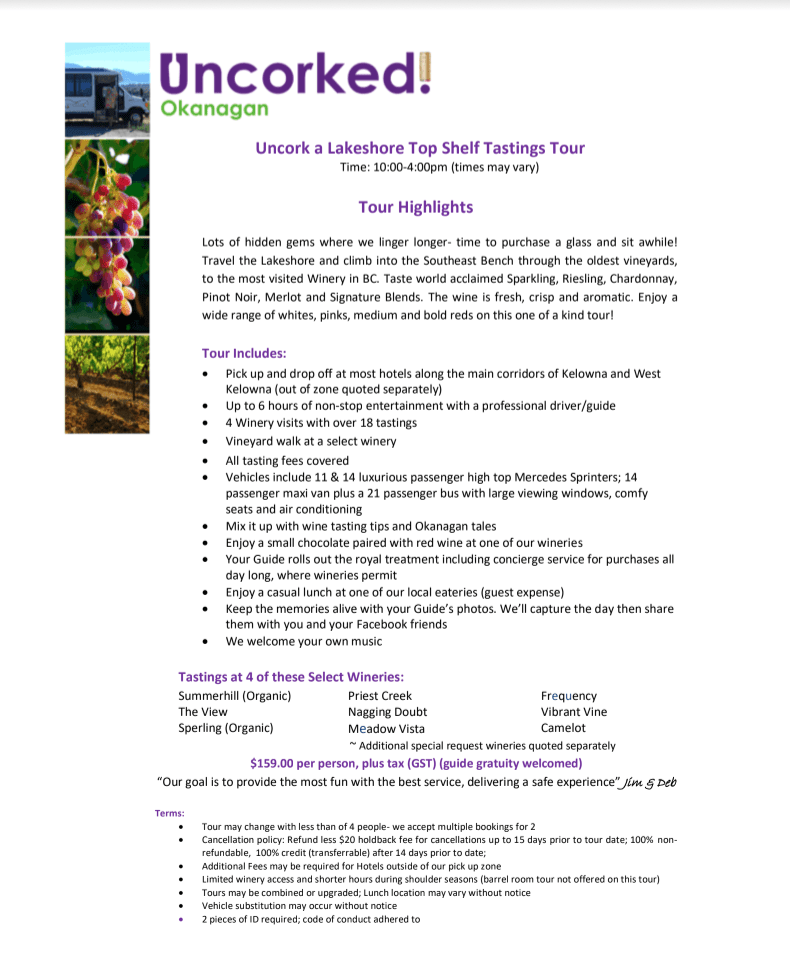 Bottle shots and wine notes courtesy of the winery, BC Liquor Stores and LCBO.
* provided by Four Shadows Winery