"In the Spring a young man's fancy lightly turns to thoughts of love."
Alfred Tennyson, Works of Alfred Lord Tennyson
For those of us with our feet planted more firmly on the ground our thoughts just may be turning to wine, specifically the wines of the latest Spring Releases. In this series of features, I will endeavour to update you on the new spring releases from some of my favourite British Columbia wineries.
For BC Wine lovers this is an exciting time of the year! So many new releases to discover and enjoy. Featured here three new spring releases.
Priest Creek 2021 Pretty in Pink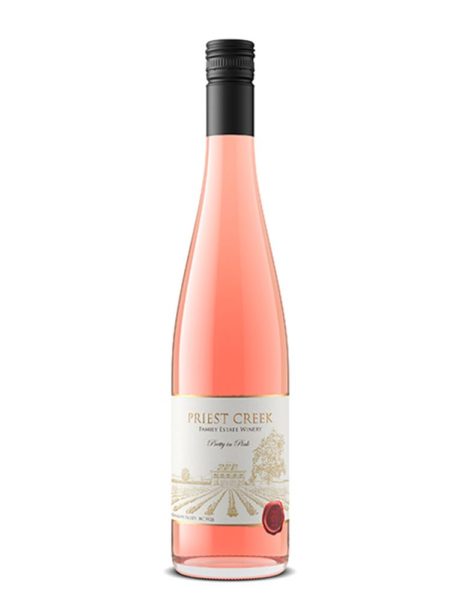 This Pinot Noir rose is 100% Estate grown and hand planted by the owner, Jane, and her daughter, Tarrah. A light and fresh style with notes of under-ripe strawberry and rhubarb.
Priest Creek 2021 Pinot Blanc

20% oaked, peach and apricot, with a smooth body and intriguing vanilla caramel finish.
Priest Creek 2020 Pinot Noir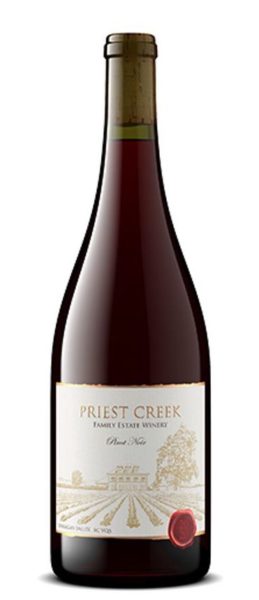 Our 2020 Pinot Noir spends fourteen months maturing in French oak barrels rendering it smooth and rounded with a structured mouthfeel. The palate is a melange of blueberries, blackberries with a warming clove and campfire finish.
Priest Creek Family Estate Winery
Priest Creek Family Estate Wineries desire is to provide a collection of quality premium wines which can be shared today or cellared for the future. Priest Creek Family Estate Winery was founded through Darren and Jane's wish to raise their children on a vineyard, bringing them back to their farming roots. We are located on the South Kelowna Wine Trail in the beautiful Okanagan Valley, boasting beautiful montain vistas from each direction.
The name Priest Creek was chosen to pay tribute to the heritage of the land. This Estate was part of a parcel of land farmed by the Mission in the mid 1800's. Priest Creek runs behind the property and runs into Mission Creek where it is said Father Pandosy planted the first grapes in the valley for wine.
Our Family:
Darren and Jane Sawin purchased their beautiful Estate Vineyard in 2015, wanting to share their farming roots with their children. Different from farming in Saskatchewan, they learned as much as they could about viticulture and wine making while putting the vision together. Being able to teach the children about farming and business while creating family memories that will last a lifetime. The children are hands on learning about the vines and the business. Priest creek vineyard features thirty year old Gewurztraminer vines and a combination of three clones of Pinot Noir as well as Chardonnay and Pinot Blanc. Great wine starts from the soil and the vines the fruit is grown!
Our Winemaker:
Our vision for our boutique family winery became a reality by meeting esteemed wine maker, Jason Parkes a few years back. From that meeting a friendship evolved which turned into much, much more. Darren began his wine making journey by working with the lead wine makers at Jason Parkes Customs, and through courses at Washington State University. Utilizing the methods learnt from the Jason Parkes Custom's team, non interventionist techniques behind our distinguished wines include marginal and mild pressing, specialized yeasts, profuse and manual punching of musts and employing 100% gravity flow, Darren is now our lead wine maker at Priest Creek with the support and knowledge of JPC.
Information and images courtesy of the winery. I received complimentary wine to facilitate this feature.