It's Spring and it's time to channel your inner wanderlust! Welcome back wine touring!
The road slightly less travelled is so worth the trek up the mountain to visit the Pentâge Winery with its breathtaking views of Skaha Lake. Don't be surprised if you pass a few deer or even a mountain goat on the way! It's worth it for the scenery and the final destination is a must visit!
EXPERIENCE THE HOSPITALITY AT PENTÂGE
Join us in our wine shop and tasting room at Pentâge Winery for a personalized wine tasting experience. Learn about our philosophy and passion as we guide you through 5+ of our hand crafted pre-selected wines.
We understand people like the flexibility of no schedule – this year our tasting room and picnic area will be first come, first served no reservations.
Many of the strict protocols from the previous two years have now been lifted but for the comfort of our guests we will continue to keep some space between groups so everyone feels safe. Thankfully the wine shop is spacious and we also have the luxury of being able to open the garage doors for wonderful air circulation. Be sure to dress warmly if it's a cooler day!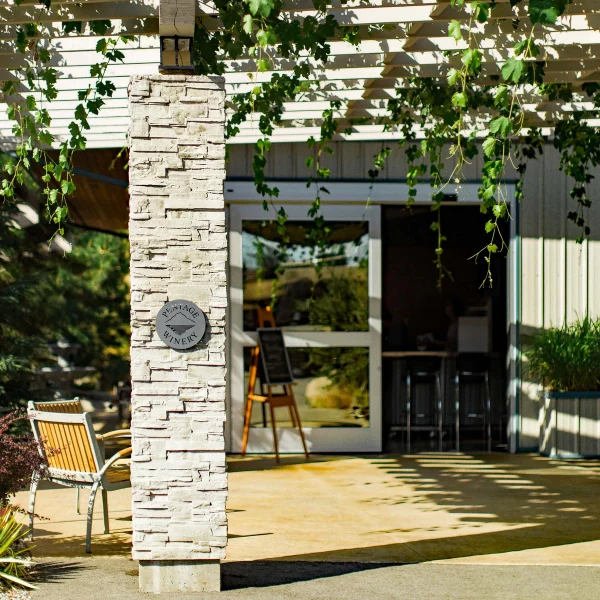 WINE TASTING EXPERIENCE
We are excited to welcome you to our wine shop.
Hours
Daily open 11am – 5pm (last tasting at 4:45pm)
Tasting Fee
$10 tasting fee per person waived with a minimum purchase of 1 bottle per person. Complimentary for wine club members.
Drop-in
First come, first served. Please be patient if all wine shop tasting spots are full when you arrive, enjoy the beautiful views while you wait.
Duration
Please allow for approx. 30 minutes.
Group Size
We can accommodate groups up to a maximum of 6 people. Groups of 7+ and wine tour companies please call the winery (250) 493-4008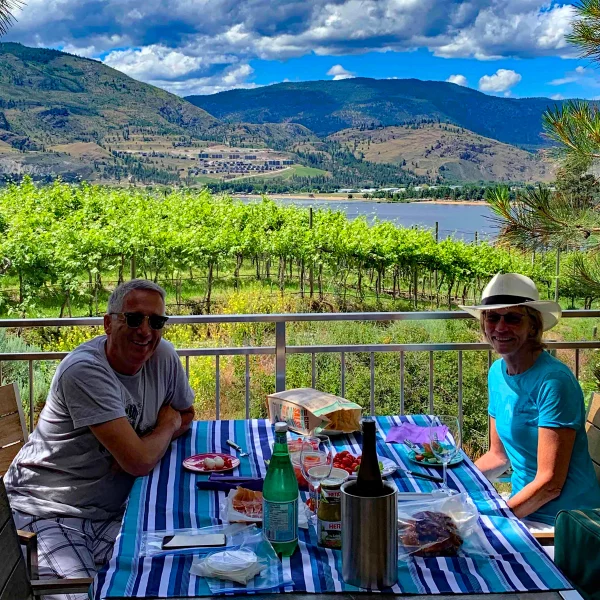 BRING A PICNIC
We have 2 lovely picnic areas for you to enjoy while capturing the breathtaking views. Maximum of 6 people allowed at each table.
**Please note that wine tastings cannot be held in the picnic area.**
Drop-in
First come, first served. We have allocated 75 minutes per group/table.
Food
You are welcome to bring your own picnic. Starting mid-June we will be offering a small selection of crackers, local cheeses and meats should you wish to purchase food at the winery.
Beverages
You may purchase wine from our wine shop to enjoy in the picnic area. We also offer bottled water and Okanagan sparkling fruit juice for purchase.
PICNIC AREA IS NOW OPEN
NATURAL ROCK WINE CELLAR TOUR & TASTING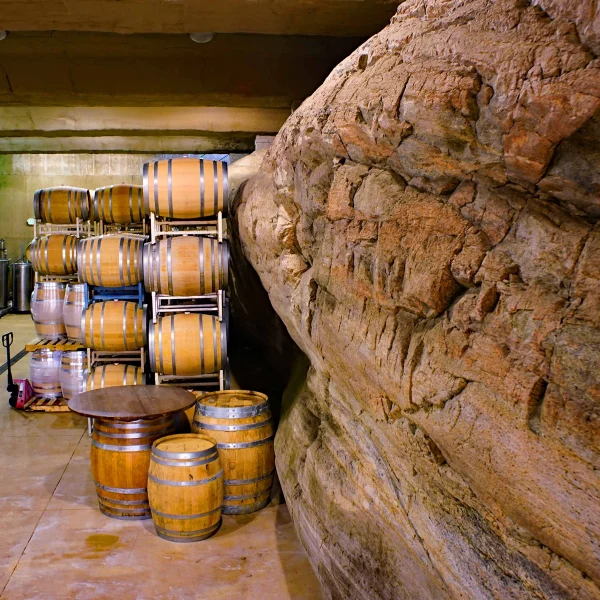 CURRENTLY NOT AVAILABLE.
Our fun and informative tour of our property which includes our 5,000 square foot natural rock wine cellar is only by reservation.
We invite groups of 4 – 6 people to email us directly with your preferred date and time and we will do our best to accommodate you.
Tour/Tasting Fee
$25/person at time of reservation. A refund will be given if cancelled 24 hours in advance. A no-show = no refund.
We suggest you allocate at least 75 minutes for our tasting/tour, however we can adapt the tour depending on schedules.
Booking inquiries please email julie@nullpentage.com

PURCHASE WINE AND PICKUP ONLINE ORDERS
If you would like to pop in to the wine shop to purchase wine or if you would like to pick-up your online order please contact the winery to schedule an appointment.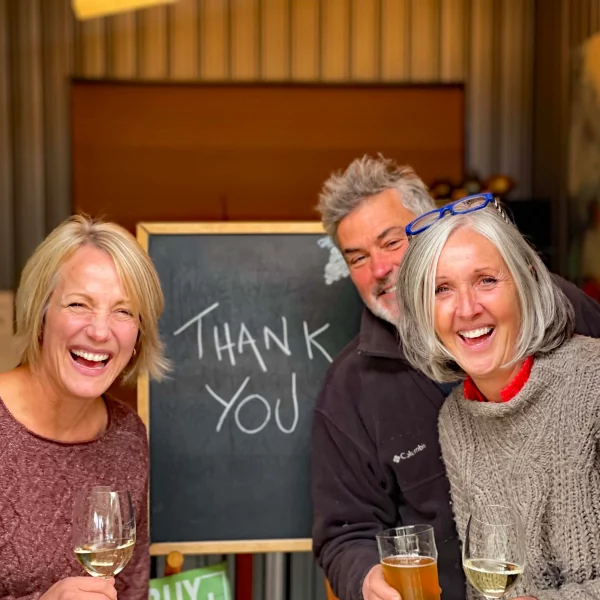 Information and images courtesy of the winery.