Naramata Inn is the Place to be this
Spring and Summer
Hello sunny skies and rising temperatures… as far as we're concerned it's all summer vibes from here on out. Time to plan that wine country getaway and we know just the place.
Book That Room!
There's nothing like a Naramata summer, and Naramata Inn is the perfect locale for guests to enjoy the best of this gorgeous village. Our elegant and historic Inn is in easy walking distance to multiple sandy beaches, incredible Lake Okanagan, e-bike and SUP rentals, and the cutest local shops. It's a delightful home base for exploring the more than 40 acclaimed wineries, distilleries, cideries and breweries located between 1.5 and 14 kilometres from our doors.
Insider tip: Right now we have a few pockets of rooms available in June and July, with options for some longer stays in August. Book now.
And remember…. one of the best restaurants in the province is just downstairs.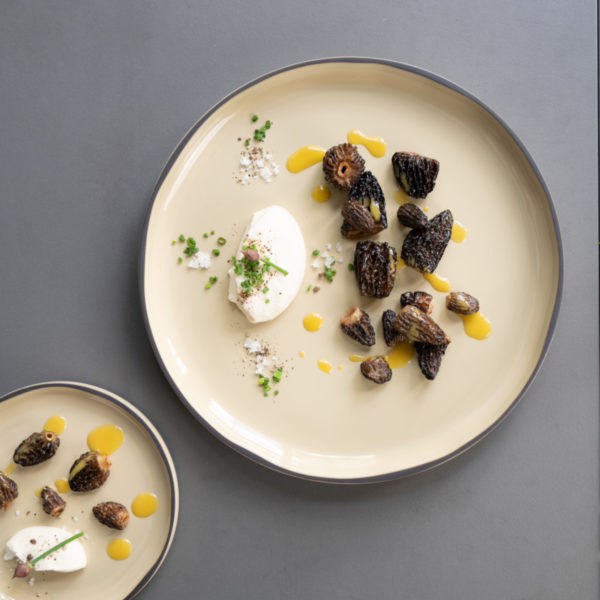 An Unmissable Dining Experience
Vibrant bursts of freshly foraged and farm-to-table spring and summer ingredients abound. Think asparagus, morels, rhubarb, wild greens and flavourful herbs. Paired with our premium proteins, Chef Ned Bell and the Naramata Inn kitchen are turning out our best plates yet. Our latest menus  have garnered rave reviews from our most important critics… you! With hundreds of 5-star ratings this season alone, we couldn't be more delighted to know that the care, talent and experience we offer our guests is valued and celebrated.
Fan favourite dishes at dinner and lunch include Halibut & Little Neck Clams with kelp and chardonnay broth, Dry Aged Fraser Valley Duck with orchard fruit and red beet purée, 63 Acres Beef Tartare, Pacific Scallops with house-cured and smoked pork belly, Smoked Little Cedar Falls Steelhead with spruce tip crème fraîche – just to name a few.
With stellar service, desserts to die for – Caramel Choux à la Crème, Merroir Dark Chocolate Mousse, Liz's Ice Cream Sundae with BC Spelt Flour Shortbread – and a wine list to write home about – this is "French Naramatian" dining at its best.
Spring and summer reservations are booking up quickly. Reserve now to guarantee an unparalleled Naramata Inn dining experience is in your future.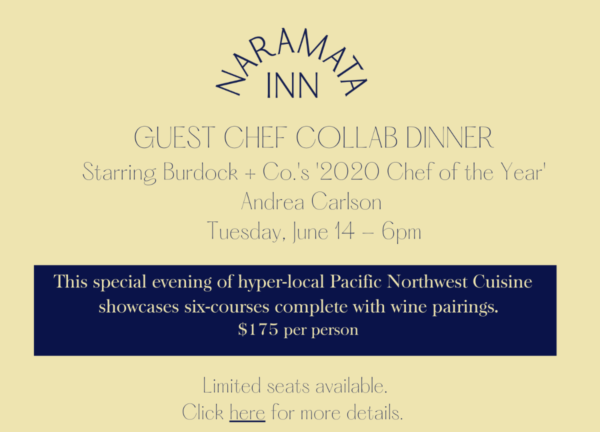 One of Vancouver's most respected chefs and culinary ambassador's, Andrea Carlson will be sharing her talents with our culinary team and guests in a few short weeks. The commitment to quality ingredients and respect to producers that Carlson displays daily at the ultra popular, Burdock & Co., align closely with that of Naramata Inn. We are delighted and honoured to collaborate on such a delicious event. Click here to request tickets and visit our events page to view the mouthwatering menu.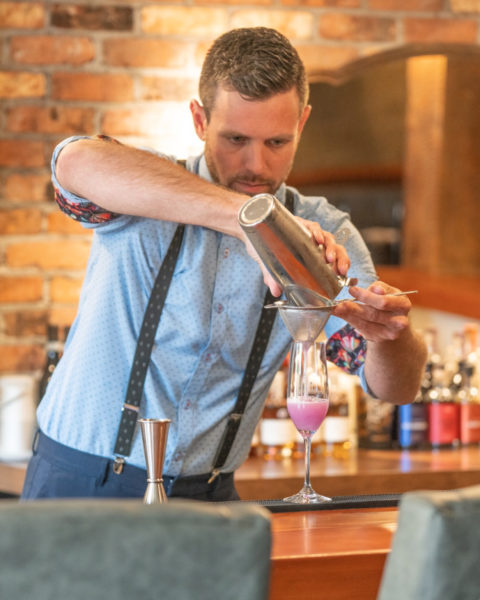 Thoughtful cocktails, an inspired wine list and the perfect little menu for afternoon and evenings. Eliza is an idyllic Naramata wine bar.
There are so many ways to enjoy Eliza. Both wine and cocktails pair wonderfully with Eliza's "just-right" menu – perfect for pre-dinner nibbles and drinks, post-dinner sweets and digestifs, and stand alone wining and dining when the mood strikes!
Emily Walker's award-winning wine program  is designed to delight, inspire and educate, showcasing local excellence in winemaking. And Eliza's cocktail game is strong thanks to new bartender, Nic Van Bergen's talent, flair and focus on local crafters. Located in the Inn's cozy lower level, Eliza boasts an atmosphere of modern refinement in a comfortable indoor-outdoor setting.
Eliza is currently open Monday through Friday, from 3pm to 9pm on a first-come, first-served basis.
No reservations required.
Expert Tips for an Unforgettable Visit
Get out there and explore
Check out our list of 5 Excellent Reasons to Visit Naramata This Summer to make the most of this incredible destination.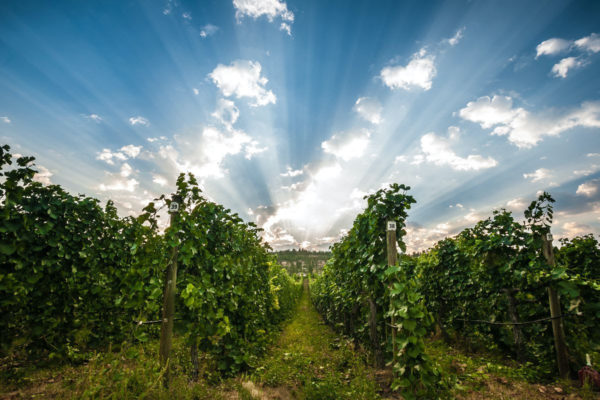 Join Chef Ned for the Trip of a Lifetime
December 8 to 20
This fantastic, over-the-top travel experience will make quick work of any bucket list. Exotic destinations, cheering for Canada at World Cup soccer and a wealth of incredible food and drink on the high seas with culinary luminary Ned Bell. Talk about getting ahead of the game. Treat yourself to an unparalleled Christmas gift this spring and spend the rest of the year anticipating the vacation of your dreams. Book now for best pricing.
Watch the Canadian men's team compete in the world's best soccer, enjoy seven ports, five countries, world-class cuisine for 12 nights, and cruising the Indian Ocean from Dubai to Mumbai. For more information and reservations, contact Shemin Verjee at shemin@nullrenshawtravel.com or 604.762.0007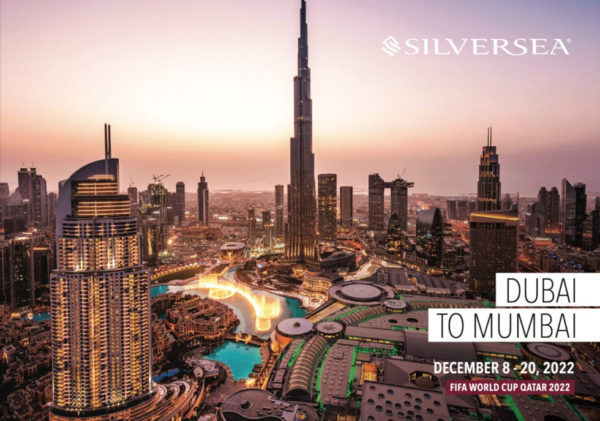 Information and images provided by Kate Colley, Naramata Inn.