A perfect pairing: JC Poirier at Poplar Grove.
This Summer we're sharing the most deliciously sun-ripened flavours of the season with an irresistible collection of special chef-curated dining experiences, and we also travel to BC Wine Country for a taste of life amid the vines.
In B.C.'s Okanagan Valley,the Restaurant at Poplar Grove hosts visiting Chef JC Poirier of Vancouver's award-winning St. Lawrence.
Summer is the season to relax, unwind, indulge in a glass of wine and enjoy the bounty of this special time of year, surrounded by good company and beautiful scenery.
Intimate. Unique. Delicious.
POPLAR GROVE WINERY, PENTICTON
In-Person Dinner
425 Middle Bench Rd North, Penticton
Friday Sep 16 | 6:00PM
$200 per person (Includes canapes, multi-course meal, wine pairings & gratuity; taxes extra.)
ABOUT THIS VISA INFINITE DINING SERIES IN-PERSON EXPERIENCE
Poplar Grove Winery Executive Chef Rob Ratcliffe calls his style of inventive, globally- inspired cuisine "refined nostalgia." You could say the same for JC Poirier, who combines his yearning for his Quebec childhood with his love of classic French haute cuisine at the celebrated, multi-award-winning St. Lawrence in Vancouver. Together, these two chefs will create an extraordinary collaborative dinner drawing on their childhood memories, in the beautiful surroundings of Poplar Grove. The winery enjoys an enviable perch on Mount Munson overlooking Penticton, where it produces award-winning wines that combine finesse with power, and lively flavour with firm structure. All of those luxurious flavours will be on the table as Poplar Grove welcomes you to a perfect evening in wine country.
ABOUT ROB RATCLIFFE
Originally from England, Rob Ratcliffe trained at Woburn Abbey with Graham Newbould— formerly the personal chef to the Duke of Bedford and Princess Diana—before moving on to cook at Michelin-starred Lucknam Park Hotel. He then went on to the Haycock Hotel where he gained his first Red Rosette at the age of 23. He moved to Canada to cook at Hawksworth Restaurant in Vancouver where he worked his way up to Senior Sous Chef, before leaving to gain experience at luxe fishing and heli-ski lodges West Coast Fishing Club and the Albreda Lodge. Now as the winery's Executive Chef, he uses his past experience to craft clever, brightly flavoured, and modern dishes based around the seasons and local produce to partner with Poplar Grove's big, bold, yet elegant award- winning wines.
ABOUT JEAN-CHRISTOPHE POIRIER
At St. Lawrence, Chef-Owner J-C Poirier marries the traditions of classic haute cuisine with his love for la belle province and all things rich and buttery. Originally from Quebec, where he trained under Normand Laprise at Toque?!, he moved to Vancouver in 2004 and opened St. Lawrence in 2018. It placed fourth on the enRoute list of Canada's Best New Restaurants, swept Vancouver magazine's top Chef of the Year, Best Restaurant, Best Gastown and Best French awards in 2019, and has held the second and third place on Canada's 100 Best Restaurants list of 2020 and 2022, respectively.
Every Visa Infinite dinner tells a story. What will yours be?
Visit visainfinite.ca for details.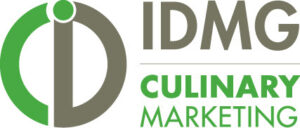 Information and images provided by IDMG Culinary Marketing.