It is always a treat to be able to sit down with the winemaker and experience a wine tasting.Recently on our Okanagan Road Trip we had the pleasure of joining Val Tait for a wine tasting of both the Charisma line of Gold Hill and the Gold Hill Winery latest releases.
The Tasting Room is set predominately just off the highway in Oliver making it easy to find, not to mention its distinctive gold colour.
Inside is a mix of environments; the main tasting room is graced with a large bar with a backdrop of wines. Most interesting there is a tasting room opposite the main room that is rather intriguing. Not only does this other tasting room has a more modern feel and is used predominately to feature the Charisma line of the Gold Hill Winery. Totally unexpected was the addition of a photography lounge sharing the space. Featuring photographs using an early 19th century process called Wet Plate Collodion by Robert Kenney, a photography artist living and working in Oliver.
For this visit we spent some time viewing the lounge of beautiful images, it can be hard to tear yourself away from the exquisite picture gallery but the wine waited.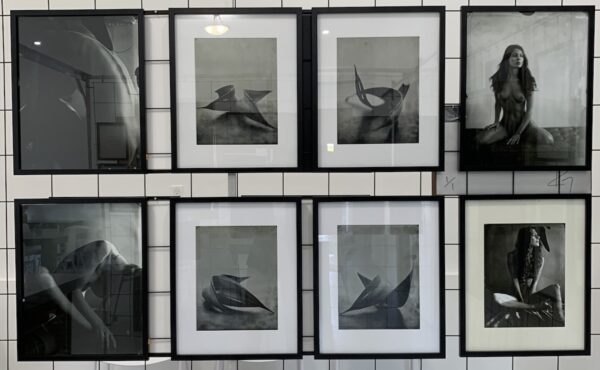 ROBERT KENNEY ART SHOW AND CHARISMA ART LOUNGE GRAND OPENING SATURDAY OCTOBER 15TH 4PM-8PM
For the wine tasting we were fortunate to be in the elegant and private tasting room usually reserved for wihe club members.
We started with Charisma wines. Charisma is a premium line of wines that is predominately focused towards the younger, but discerning wine drinker. As Val explained there are young people of legal drinking age through into their 20's who grew up in a family with an appreciation for wine. Consequently there is a number of educated wine drinkers with a experienced palate, but with a budget that does not allow them to indulge in many of the wines that they may favour. The Charisma line of wines would like to fill this gap for youthful and responsible wine drinkers who are looking for quality and a more affordable price point. I think Charisma has succeeded in their pursuit.
Here is the lineup of Charisma wines currently available from either the winery or from BC Liquor Stores, select Save-On-Foods or Everything Wine:
Charisma Pinot Noir Rosé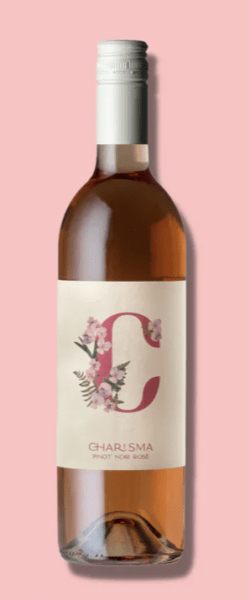 The Rosé is made from Pinot Noir whole cluster pressed immediately after picking. It has aromas and flavours of fresh strawberries, rhubarb and lemon peel. Pair this fruit forward rose with charcuterie, hard cheeses, roast white meats and fresh grilled BC produce.
A delightfully fruity wine with delicate floral aromas. Great acidity with ripe fruit and good complexity.
$19.99 available at BC Liquor Stores
Charisma Pinot Gris

Made from fruit sourced from our Mirror Lake vineyard. Formed from glacial melt, this kettle lake stays cool in the heat of our Oliver summers, with passing breezes causing evaporative cooling. Delicate flavours and aromas from ripe orchard fruits of apple and pear make this charming wine an easy-drinking patio sipper.
Charisma Chardonnay

A crowd pleasing un-oaked Chardonnay.
Sourced from our highest elevation vineyard, this un-oaked Chardonnay is bursting with bright aromas and flavours of meyer lemon, creamy flan and ripe apple. Perfect paired with fresh halibut, prawns or ripe soft cheeses.
This Unoaked Chardonnay showcases classic cool-climate flavours of lemon, creamy flan, and pineapple. Pairs perfectly with fatty soft cheese, cream-based pasta and fresh seafood.  notes courtesy of BC Liquor Stores
Charisma Cabernet Merlot

Our 2019 Cabernet Merlot is a luscious fruit bomb of a wine. Bold actions call for bold flavours!
This wine is perfect paired with outdoor summer grilling, late night campfire sessions and dinners with roast anything from beets to beast.
Equally at home with new wine drinkers, or those more experienced drinkers, this crowd-pleasing favourite is welcome anywhere.
Charisma Malbec

This juicy bold malbec is perfect for bbq pairings.
Big, bold and juicy, this Malbec is full of dark berry flavours and bold enough to pair with your grilled steak, pizza or tomato pasta dishes.
Fun and approachable. So fruity, rich, ripe, dried fruit flavours. This wine is so good. Don't talk it just drink it! Your dauther's wine.
Charisma Cabernet Merlot

Our Cabernet Merlot is a luscious fruit bomb of a wine. Bold actions call for bold flavours!
This wine is perfect paired with outdoor summer grilling, late night campfire sessions and dinners with roast anything from beets to beast.
Equally at home with new wine drinkers, or those more experienced drinkers, this crowd-pleasing favourite is welcome anywhere.
Scents of cranberries and aromas of a yummy fruit torte. Much lighter than the Malbec with hints of tobacco.
Charisma Red

Our Charisma Red is a fruity, easy drinking red wine that fits your everyday. Medium bodied, smooth and chock full of lovely berry flavours.
Enjoy this great value wine with your friends.
Merlot 40%, Cabernet Franc 26%, Cabernet Sauvignon 21%, Malbec 8% & Syrah 5%
$17.99 available at BC Liquor Stores
Charisma Wines are 100% estate grown and a selection of the wines are available at BC Liquor Stores, Save-On-Foods and Everything Wine.
Here are the Gold Hill wines that we tasted:
Gold Hill 2021 Sauvignon Blanc 

Refreshing & Crisp
Perfect for the patio on the hot days of summer.
Sourced from our spectacular Mirror Lake Vineyard, this Sauvignon Blanc is fresh and juicy. Perfect for the patio on the hot days of summer. Pair with BC seafood and oysters and fresh BC asparagus and vegetables.
Deep aromas with floral clarity. Scents of stone fruits, apricots. Tropical hints. Summer in a glass!
Crisp, fruity, fresh with good acidity and flavour of ripe fruit. Delicious on its own or paired with food.
Gold Hill 2021 Cabernet Franc Rosé

Unique Fan-Favourite
Textured and complex, with red fruit flavours and herbal aromas.
Made from two separate Cabernet Franc juice lots. The first wine lot was made with direct pressed fruit, immediately after harvest. The second wine lot was made from juice with 18 hours skin contact, this Rosé was steel fermented and aged. The resulting wine is textured and complex, with red fruit flavours and herbal aromas. Enjoy paired with charcuteries, tomato-based pastas and vegetable tapas.
Tantalizing fresh fruit scents with strawberry, raspverries with a hint of cranberry sauce, toasty.
Fabulous, full bodied, with good acidity, lingering on the palate. 
Gold Hill 2017 Cabernet Franc

Gold Standard Flagship Wine
A bigger, richer, bolder expression of Cabernet Franc.
The resulting wine has abundant notes of floral violet, sage, vanilla, blackberry. On the palate, this medium-bodied juicy red, has flavours of raspberry, lambert cherry, and java followed by a lengthy finish of soft, fine tannins, tobacco leaf and mellow acidity. With the warmer than normal year, this Cabernet Franc is definitely a richer, bigger, bolder expression of our normal Cabernet Franc.
Gold Hill Cabernet Franc is ideal to pair with food: grilled duck, game, beef or lamb, eggplant, roast tomatoes or roast vegetables, and creamy soft cheeses which pair well with the soft tannins.
Wine Profile
Production Notes
Cabernet Franc 100%
Heavenly scents of deep, rich, ripe fruit. Asparagus, herbs, hard candy, and celery. Very herbaceous with spice notes. Complex and an intersting wine. Approachable tannins with a nice acidity.
Tasting Room
BEGIN ON A BOLD NOTE
Begin your tasting journey at Gold Hill, nestled at the start of the Golden Mile fruit belt between Osoyoos and Oliver. We know our wines and love to share our passion for them with our guests. We invite you to come and taste our bold, award-winning lineup for yourself at our tasting room.
enjoy wine & food
You can enjoy our wine through sample tastings where we offer 5 wines for $15. This fee is waived with the purchase of wine.
We also offer wine flights of 4 glasses of wine, your choice, for $15.
For those who want to linger in our Charisma lounge and picnic area, we offer an extensive list of delicious deli items (in season) that you can choose, and wine available by the glass or the bottle. Prices vary and depend on items chosen, with average prices of about $25 to $65.
Picnic Deli items are SOLD OUT for the season, looking forwarded to having more items available next spring 2023!
TASTING ROOM HOURS: OPEN THURSDAY TO SUNDAY 11AM TO 5PM
HAPPY HOUR DAILY FROM 2 TO 4:30 PM
Welcome to Charisma Wines
Family owned and operated Charisma wines curates charming approachable everyday drinking wines. We are a small batch winery producing hand-crafted wines from our premium vineyards in the Okanagan Valley. We also produce very limited quantities of Gold Hill celebrated wines. Hand-crafted small lots wines made with lots of love.
The Winery
8,000 YEARS IN THE MAKING
Our founders believe quality grapes are the key to good wine and quality grapes only come with good vineyard management. Gold Hill's management is a family affair, rooted in tradition, and 8,000 years of training makes it second nature.
65 GOLDEN ACRES
Our family owns 65 acres of vineyards in the Okanagan Valley with 24 acres on the Golden Mile and 32 acres in the heart of Osoyoos. Growing grapes is more than a business it's our family's passion. We sell most of our fruit, and those grapes form the backbone of several renowned B.C. wineries.
Wine notes and bottle shots courtesy of the winery. My notes (in italics) Other images: MyVanCity. I received a complimentary wine tasting for myself and one guest.