Dine Out Vancouver Festival – WEST RESTAURANT
What a fantastic evening filled with award winning wines and sumptuous food; a sold out event and no wonder! Chef Chris Whittaker paired his delicious local and sustainably farmed dishes with JAK Meyer's consistently elegant Wines. After a short introduction by both men, the first course and flight of wines were presented and it was a delight of flavours with the lively, crisp, berry and cherry Merlot based rosé paired with braised octopus, marinated yellowfoot, and chanterelle mushrooms topped with sourdough crisps. The second course was a play on "chowder" with a light creamy velouté of humpback shrimp; poached leeks, cipollini onion, beneath wild pacific spring salmon and delicate pieces of squash gnocchi. YUM! This was paired with a flight of 4 Chardonnays from 2 distinct properties; one on the Naramata Bench and the other at McLean Creek in Okanagan Falls.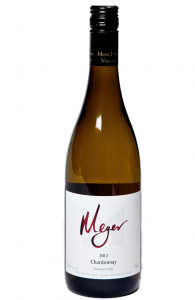 The 2012 Okanagan Valley Chardonnay is a blend from both properties and is Burgundian in style with lemon, green apple and grassy notes mixed with a subtle minerality with a lively finish. The 2013 National Wine awards Platinum medal was for the 2011 McLean Creek Chardonnay; a more compelling wine with greater intensity of minerals, butterscotch, toasted brioche, hazelnuts and orchard fruit balanced by the creamy texture and lightness of oak.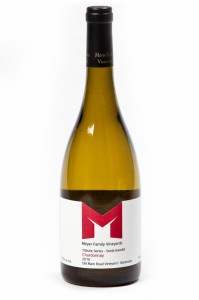 The Silver medal went to the Tribute Series Chardonnay, which has been created to honour a different Canadian for outstanding achievement in their field. A donation of $5000,00 will be awarded to a non-profit organization honouring these Canadians. Lovely pear,flint, and vanilla notes on the nose with a palate that offers lemon curd, peach and a creamy fullness with a steely finish.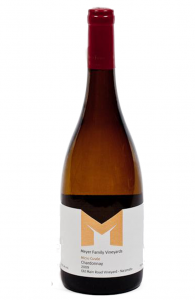 They say you save the best for last and this is; the best fruit, the best French oak barrels and only produced in the best vintages. This 2011 Micro Cuvée is powerful yet sophisticated with a nose of rich apple tarte tatin, notes of melon and stonefruit followed by a palate of intense citrus, smokey minerality and leesy flavours that seem to last forever. Our third course was a Gelderman Farm pork duo of roasted belly with crackling, braised jowl topped with a celeriac remoulade and creamy parsnip & potato purée.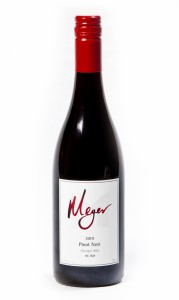 The 2011 Okanagan Valley Pinot Noir and the 2013 NWA Silver Medal 2011 McLean Creek Pinot Noir have notes of fresh sour cherry, ripe raspberry and minerality with the McLean Creek showing more concentration of toasted cedar, and spice on the nose with flavours of raspberry, toasted oak, earthiness with fine tannins and a long smooth finish.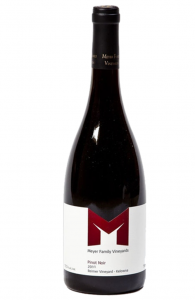 The Gold Medal winner was the 2011 Reimer Vineyard Pinot Noir is bursting with aromas of cherry, red plum and raspberry and with hints of vanilla, dried red petals and cigar box. Classic Pinot texture of berry jam, with light and supple tannins supported by a complex earthiness and a long juicy finish. The 2012 Micro Cuvée Pinot Noir is again the finest example of what the winemaker Chris Carson can achieve. The perfect balance of notes of ripe black cherry, dried cherry, cedar and leather followed by a rich rounded palate of soft dusty tannins, game, luscious red fruits with a supple and long lasting finish.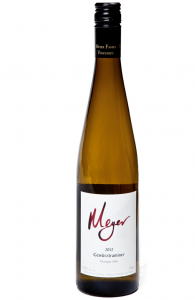 The fourth and final course was a lightly sweet creamy panna cotta with sliced poached pear and a toasted hazelnut madeleine. Perfect with the 2012 Gewürztraminer, a heady perfume of rose and sweet spice followed but a luscious palate of lychee and rose.
The place was alive and buzzing with devotees who came together to celebrate beautiful wine, great food in a wonderful room.