What could be better than tasting some wines at a winery and then walking a few steps to have lunch with one of the wines just tasted?  Located at Chaberton Winery, Bacchus Bistro is a hidden gem located at 1064 216th St. in south Langley.
It was a Wednesday afternoon and after a scenic drive in the Fraser Valley, we decided to have lunch at the Bistro; something I'd meant to do for a long time.  We took a few minutes to drop into the tasting room first.  This allowed us to sample the current offerings before making a decision as to what to have with our meal.  After an impressive sampling of Chaberton's wines, we walked over to the Bistro.
It was a nice day so we were seated outside overlooking the vineyard.  These were original plantings, 35-year-old Bacchus vines, which produce Chaberton's flagship wine.  The restaurant was nicely appointed and offered French cuisine with a West Coast touch.  I began with the seafood chowder.  This was a bouillabaisse style soup; loaded with fish and seafood in a tasty tomato saffron broth.  It was excellent paired up with Chaberton's signature Bacchus.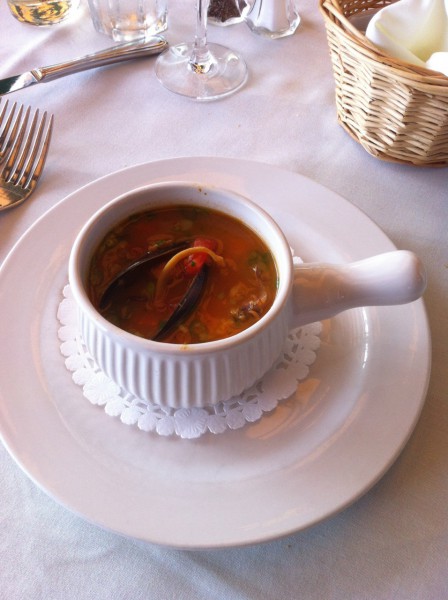 My partner opted for a lighter lunch and ordered the Sautéed Mushroom and Smoked White Cheddar Omelet with Yukon Gold potato hash browns.  This also went well with the fruity nectarine and citrus flavoured Bacchus.  I had the Beef Bourguignon – boneless beef short ribs braised in Chaberton Red with pearl onions, bacon and mushrooms.  Although the classic match for this dish would be a Pinot Noir or a Gamay, I decided to order something a little bolder, the Reserve Meritage.  The nose showed aromas of ripe dark fruit, black currants and cedar. It had flavours of blackberries and black pepper with hints of raspberries.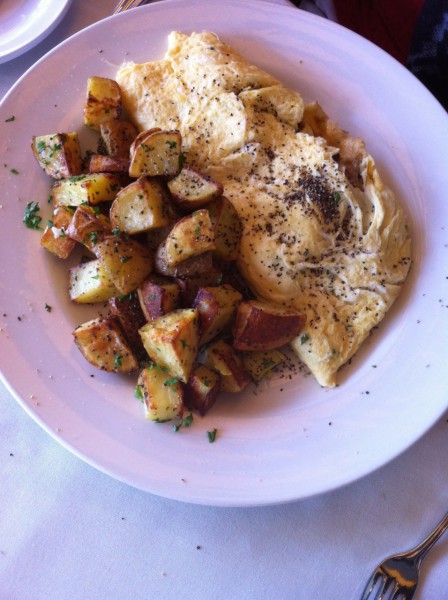 We ordered a dessert from the table d'hôte menu, the Floating Island – meringue with caramel drizzle and toasted almonds. This fluffy dessert was delicious and yet light enough to be enjoyable no matter how full one might be.  To accompany it, we ordered a Siegerrebe dessert wine, which was mouthwatering with its sweet floral nose and tropical fruit flavours followed by notes of honey and light spice.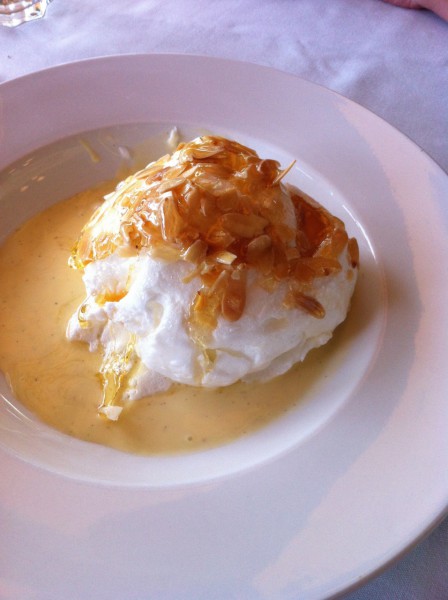 Bacchus Bistro is a lovely place to stop by for lunch or dinner whenever you are in the area and you can always buy more of the wines you enjoyed on your way out. For reservations, call (604) 530-9694 or visit their web page at:
http://www.chabertonwinery.com/bacchus_bistro.php