September News & Events As summer slips into autumn and we ready ourselves for another vintage,
we're reminded why we started down this path 30 years ago:
gathering with those we love and celebrating the everyday moments.
We hope to see you at the winery this fall.
LIMITED RELEASE LIBRARY WINE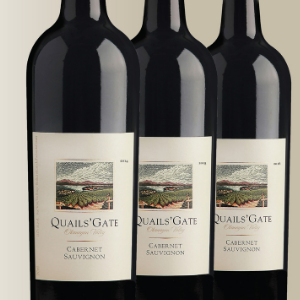 2014 Cabernet Sauvignon $50.00
2015 Cabernet Sauvignon $40.00
available while supplies last 
Add the current vintage for a vertical.
2016 Cabernet Sauvignon $34.99
NEW WINE SHOP HOURS & TOUR SCHEDULES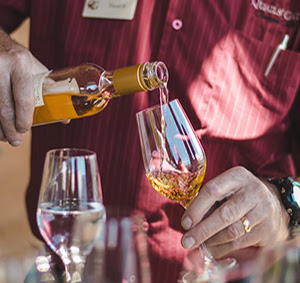 Our wine shop is now open daily
10:00 AM to 7:00 PM.
New schedules for estate tours and
wine & food pairings are in effect
September 3, 2019.
OKANAGAN WINE FESTIVAL DINING FEATURES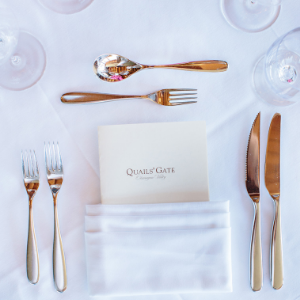 Watch for Fall Okanagan Wine Festival lunch & dinner Prix Fixe menus
at Old Vines Restaurant
October 3 through 13, 2019.
Our Prix Fixe menus will feature special
library wine pairings.
NEW WINE RELEASES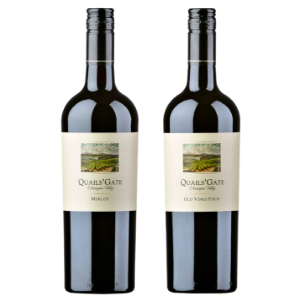 New vintages on shelves now.
2018 Botrytis Affected Optima
2017 Merlot
2017 Old Vines Foch
SHARE IN OUR STORY
So much can happen in 30 years.
From orchards to vineyards, we've grown leaps and bounds in the last three decades.
Watch some of the Stewart family story
as told by those who made it happen.
3303 Boucherie Road   Kelowna, BC   Phone: 250.769.4451   TF: 1.800.420.9463
Email: info@nullquailsgate.com   QuailsGate.com
Information, inages and video supplied by Quails' Gate Winery.
[wdi_feed id="2″]