With new wine releases, fabulous winery events and our 30th Anniversary,
we invite you to visit us at Quails' Gate this summer.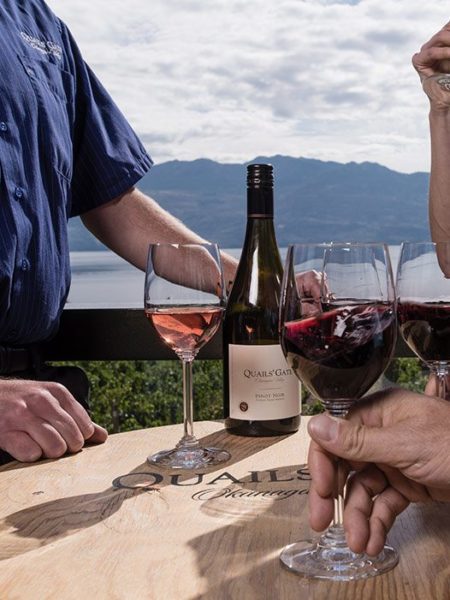 With our rich variety of wine events and experiences to choose from, we're sure you'll find the perfect pairing.
Our wine shop is open 10:00 AM to 8:00 PM daily.
DINING – SUMMER 2019
MAY 18 – SEPTEMBER 23
Reserve Paired Lunch
TASTINGS – SUMMER 2019
Wine Bar Tasting (Drop-In)
MAY 18 – SEPTEMBER 2
Wine & Chocolate Tasting (45-minute)
JUNE 1 – AUGUST 31
Black Out Blind Tastings
MAY 18 – OCTOBER 26
Wine & Cheese Tasting (45-minute)
TOURS – SUMMER 2019
JANUARY 4 – OCTOBER 26
Estate Family Tour (60-Minutes)
JUNE 29 – SEPTEMBER 2
30th Anniversary Tour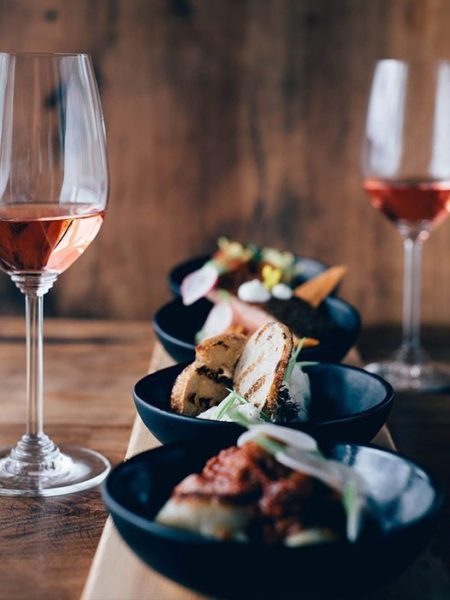 Great wine starts in the vineyard. We take that same thinking when sourcing ingredients at Old Vines Restaurant, supporting local farmers and consciously selecting the best our region has to offer.
Menu creation begins with our wines to give you a true taste of the Okanagan.
Open Daily for Lunch & Dinner from 11:00 AM
GROUP BOOKINGS
For groups of 8 or more people, please contact us directly. Old Vines Restaurant has limited seating for large groups with a maximum of 12 guests per reservation.
We believe you should always have something to look forward to. We plan winery events year-round so there's something to fit your schedule. From vineyard dinners to interactive wine seminars, there is always something to discover.
Choose an experience. We'll do the rest.
JULY 3 – AUGUST 29
Dinner in the Vineyard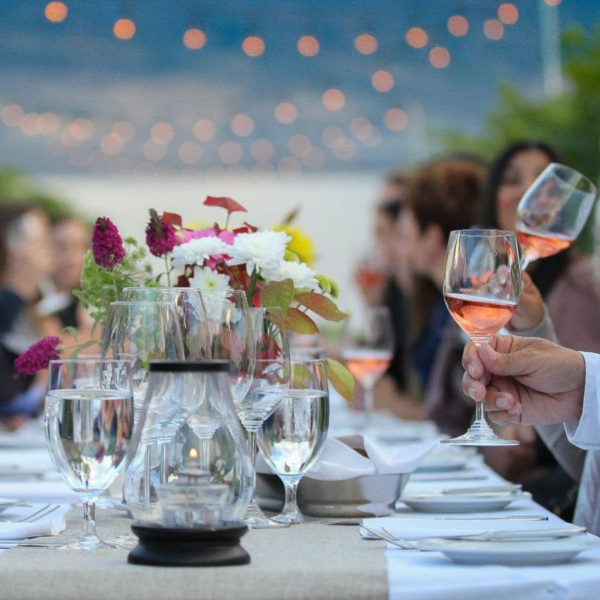 JULY 1 – AUGUST 31
Reserve Paired Lunch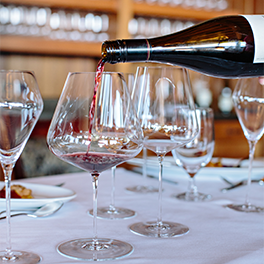 SEPTEMBER 1 – SEPTEMBER 29
Reserve Paired Lunch
View a list of Wine Club Exclusive Events here.
When visiting BC Wine Country, before you go: Do your homework and a bit of research about the wineries you wish to visit. Check the winery website to find out their months, days and hours that their Tasting Room is open. Know if you need to book your tasting in advance of your visit. Many wineries are now so busy there may be times that they are unable to accommodate you. It will be a much better visit if you have a confirmed appointment. Be on time. Expect to pay for your tasting, some, but not all wineries refund all or a portion of the fee if you purchase wine. Plan ahead for a designated driver or use the services of a wine tour company. Limit the number of wineries you visit in a day. A more leisurely timeline will increase your enjoyment. For the best overall experience, I like to limit my daily visits to three, maximum two wineries if a winery lunch is on the agenda.
About Quails' Gate
We are true pioneers, with more than sixty years of viticulture experience. As a family, we take pride in now having three generations involved in the winery.
As one of Canada's foremost family-owned estate wineries, we've shaped the development of the wine industry for over six decades, focusing on making the Okanagan Valley a true culinary destination.
Quails' Gate Winery has built its reputation on three pillars: providing consistent high-quality wines, delivering an exceptional visitor experience and ensuring excellence in customer service.
Information and images courtesy of Quails' Gate.
[wdi_feed id="2″]