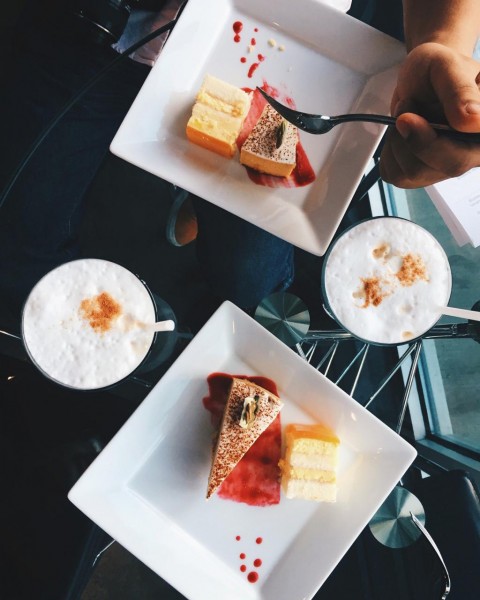 As autumn fog rolls in and the leaves create a beautiful mosaic along our sidewalks, a small group of us welcomed the crisp air with another edition of Tasting Plates Vancouver in Kitsilano.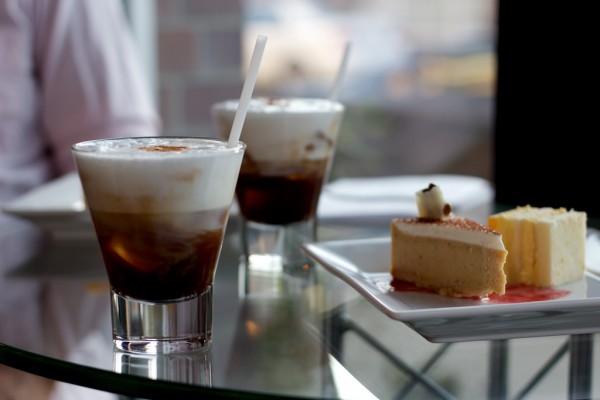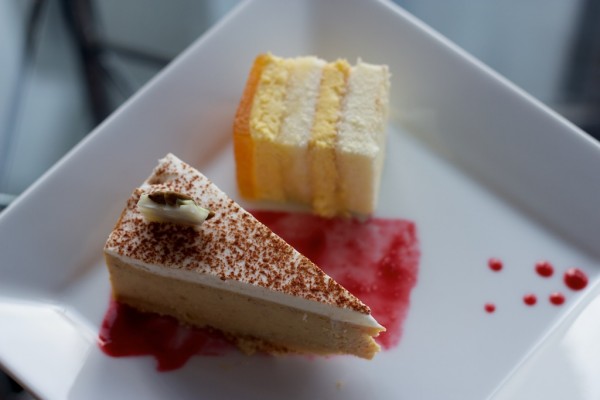 We began our evening with delightful cups of coffee and desserts from Essentia Café. Presented beautifully and with intention, the light mango mousse cake and perfect autumn flavours of the pumpkin cheesecake were a great pair with their milky Freddo Cappuccino and strong con pana espresso. A great autumn way to start our walk along Broadway to our other locations for the evening.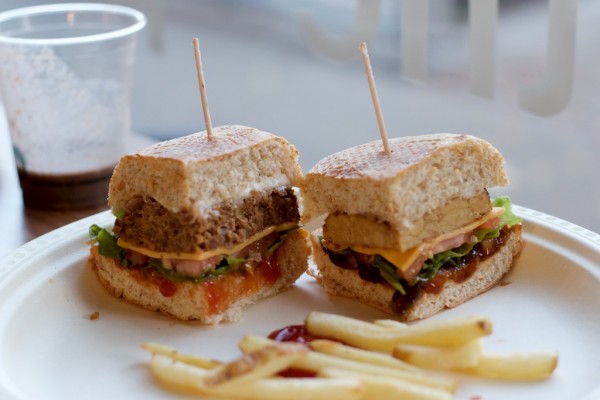 With our bodies warm and energized, we made our way to Tera V Burger where we were greeted by the welcoming owner and were surprisingly the first ones to arrive. We did not know what to expect but shortly after being seated, we were given a sample of their super food smoothie that had a combination of kale, spinach, carrots, strawberries, blueberries, bananas, and a touch of honey. Being a lover of smoothies, it was a great teaser that hid the bitterness of spinach and kale with the deliciousness of berries. Shortly after our teaser, we were presented with their No Bull Buger and BBQ Tempeh Burger. Their No Bull Burger surprisingly tasted like a "regular burger" that tricked my partner into believing it was made out of meat. I enjoyed their BBQ tempeh burger because of the smokey BBQ sauce and the vinegar taste from the tempeh. It's great to know that we have a vegetarian burger place who knows how to convince people that beans can give you the same satisfaction as meat.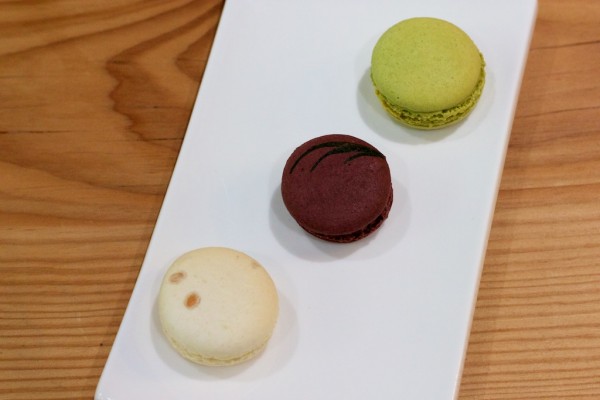 Since there was a great balance of sweet versus savoury we decided to alternate between flavours and headed down the street to Bon Macaron. I must admit that my craze for macarons ended two years ago but Bon Macaron reminded me of what an amazing macaron can taste like. Their flavours change weekly and with at least 15 different flavours at a time, there is something for everyone. We we presented with a flight of macarons: beetroot, pistachio and white truffle that were delightful to say the least and we couldn't help but purchase a few more. I'm not a pistachio fan but their white truffle with pink Himalayan sea salt was divine. I am a sucker for truffles and I felt their savoury was a fantastic twist on the traditional macaron flavouring.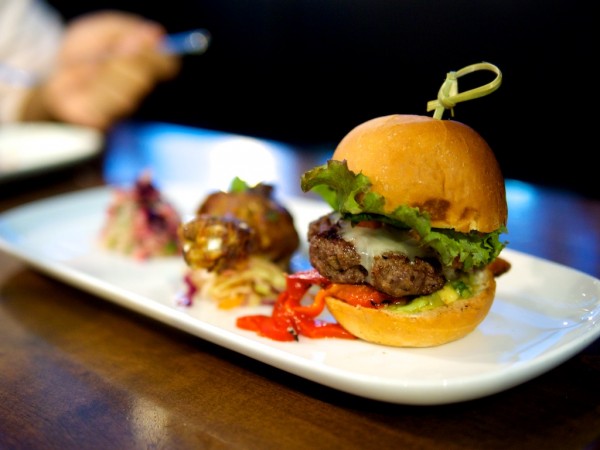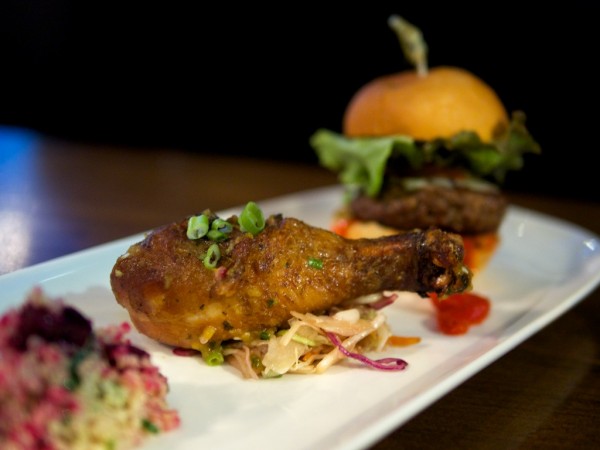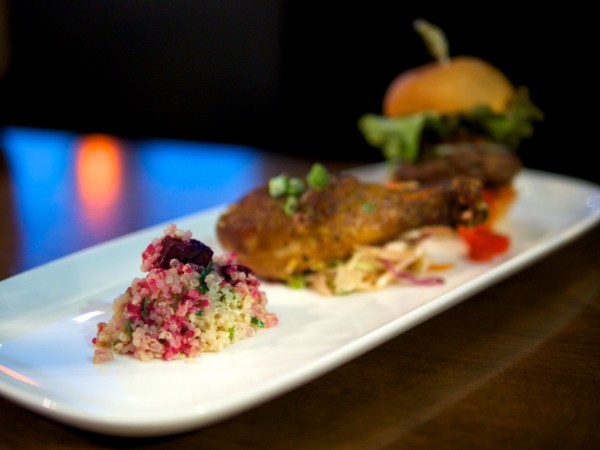 Sticking with the pattern, we stopped by Darby's Public House next and entered a great little pub with fantastic beer taps from everywhere as their decor. On a busy Wednesday evening, we mulled over their long list of beers and Chef Taylor presented our tasting plate of their Mini Broadway Burger, Smoked Chicken Drumbette, and Quinoa Salad. According to the chef, they recently acquired a smoker so their bacon and smoked chicken is made in-house. The mini slider was flavourful and had a hint of guacamole while the smoked chicken was bold in flavour that would pair perfectly with a crisp ale.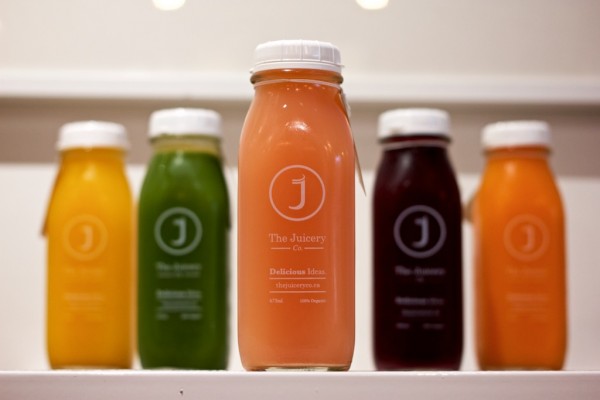 Luckily we chose the healthiest for last. While there was no room for Aphrodites pie that evening, we made our way to The Juicery Co. for a healthy "night cap". When you walk in, you are presented with a beautiful storefront that is pure and wood oriented. Their chalkboard quote wall and white framed photos represent the new direction of visual standards in up and coming shops. Cheerfully greeted but the two owners of The Juicery Co., we tasted three divine selections from their long list of organic cold pressed juices. Local Rose Juice was my favourite with beautiful floral notes of grapefruit and apples and a spark of rosemary danced together while the cleansing burdock was doing it's work in the background. The Original comprised of apple, lemon, ginger, kale, cucumber, parsley, and celery was traditional and clean with a strong "green taste". Our last juice was their Dads juice with a combination of beet, carrot, apple, kale, ginger, and turmeric. The sweetness of the apples and carrots mellowed the earthiness of the beets while the ginger and turmeric detoxified and gave a little kick at the end. As if that didn't complete our experience, our final dessert was their Acai Bowl that felt more like a delicate mousse.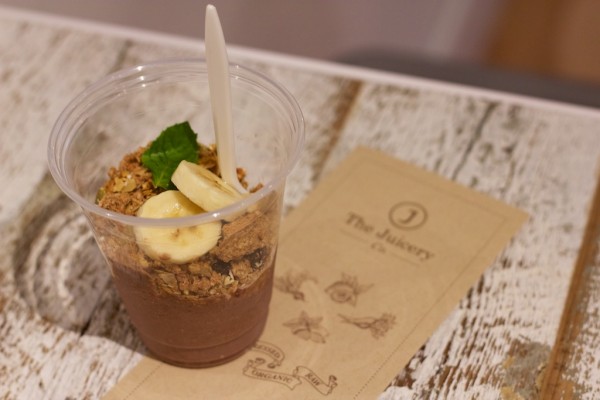 They blended frozen acai with raw coca, maca, homemade nut milk, and frozen bananas making their delectable base and topped with off with gluten-free granola and fresh bananas. I wanted more at the end but didn't want to be greedy. If I lived closer to The Juicery Co., I would have their bowl every morning for breakfast.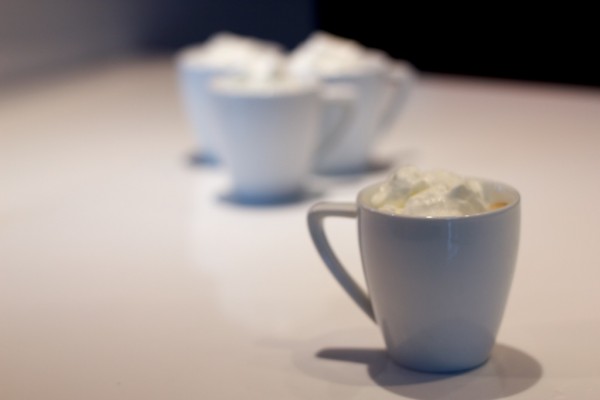 The sunny late nights don't exist anymore but there's something about the fog and the anticipation of rain that is familiar and inviting. Tasting Plates Kitsilano was a great way to welcome Autumns presence and while finding more amazing places that make up the Vancouver foodie scene.