Discover BC's Wine Regions in 24 Private Liquor Stores this November
Harvest time is wrapping up for what many claim is BC's best vintage ever. Discover BC's diverse wine producing regions in select private wine stores across the province this November and see how far we've come.
Each private liquor store has its own style when it comes to the selection of wines on their shelves and this month 24 liquor stores around the province – from Bowen Island to Langley, from Penticton to Vernon – are raising the provincial flag by featuring BC VQA – 100% BC wine within their stores.
Each store has selected a minimum of six BC VQA wines to feature during the month of November, treating consumers to a minimum of two in-store tastings from an array of award-winning BC wines at each location – that's over 48 free wine tastings throughout BC!
In addition, customers will also be given a chance to win a multi-region wine tour worth over $5,600, simply by enjoying BC VQA wine with food. To enter the contest, they need to share a photo of their wine-pairing on either Instagram or Twitter, with the hashtag #BCVQAPourandPair. Full contest details can be seen in-stores or at www.WineBC.com.
Taste the diversity of our province's dynamic wine culture through your favourite private liquor store this November, and enter to WIN the wine tour of your dreams with #BCVQAPourAndPair.
Participating Stores, Locations, Featured Wines and In-store Tasting Schedules
Buy Local. Buy BC VQA.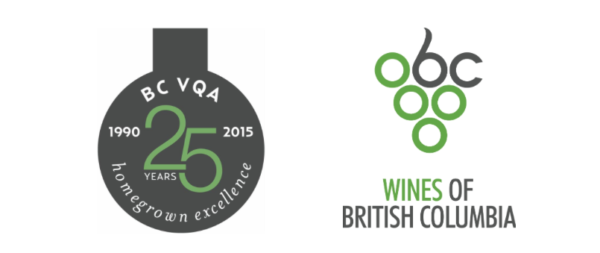 ABOUT THE BC WINE INSTITUTE (BCWI)
Since 1990, the BCWI has played a pivotal role in taking BC's wine industry from a vision to an internationally recognized niche region producing premium wines and providing exceptional wine tourism experiences.  The BCWI markets the wine and regions of BC; delivers quality trade, media and consumer tastings; and acts as the voice of BC's wine industry by advocating to government on behalf of industry that contributes $2 billion in provincial economic growth annually.
The BCWI represents all wineries in British Columbia to grow the premium market share for the Wines of British Columbia, while driving awareness of our world-class wine tourism product – currently drawing 800,000 visitors with $476 million in tourism and tourism employment related economic impact every year.
The BCWI's voluntary membership consists of 151 member wineries whose dues enable participation in various trade and consumer promotional events and retail marketing activities here in BC, across Canada and in select international markets, exclusively featuring BC VQA (100% BC) Wine. BCWI members produce 94% of BC VQA Wine sold in British Columbia.