Latest Edition of Ongoing Dinner Series Unites Like-minded Chefs To Spotlight Food-Waste Awareness, Sustainability Issues Through Multi-Course Dinner
Royal Dinette adds another entry to its popular series of Ugly Duckling Dinners on Tuesday, April 26 when Head Chef Jack Chen welcomes guest chef Andrea Carlson of Burdock & Co. and Harvest Community Foods into the kitchen to prepare a collaborative sustainably-focused feast.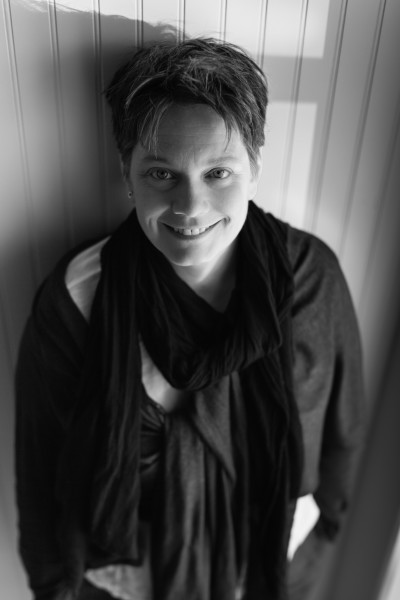 The fifth in an ongoing series that transforms the "ugly ducklings" of the kitchen — also known as commonly discarded scraps, off-cuts, stems and stalks — into gourmet menus with an ecological message, the latest Ugly Duckling Dinner unites a pair of like-minded chefs who share the same culinary principles of featuring fresh-daily ingredients sourced from local farms, pastures and seas.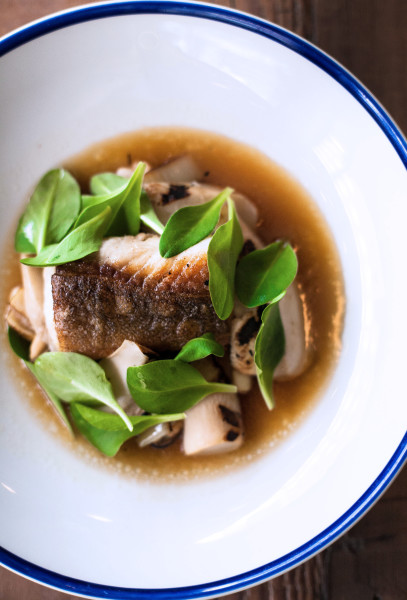 Carlson, who launched Burdock & Co. in Vancouver's Mount Pleasant neighbourhood in 2013, is the second guest to share the Ugly Duckling Dinner Series stage with Chen following chef and co-owner of Galiano Island restaurant Pilgrimme Jesse McCleery, who helped Chen curate a sold-out fourth edition of the series in March.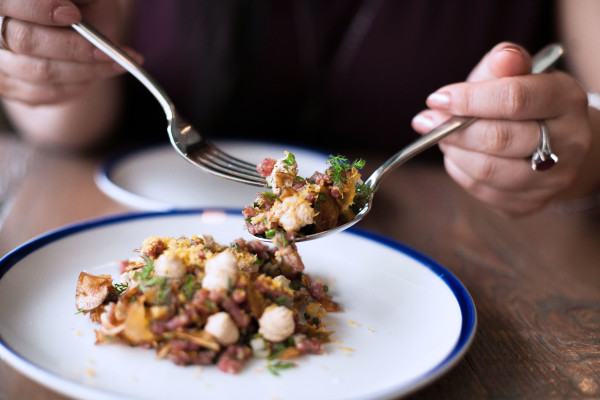 "Andrea is the ideal guest chef for our latest Ugly Duckling Dinner," says Chen. "She shares the same locavore values that we pride ourselves on showcasing at Royal Dinette."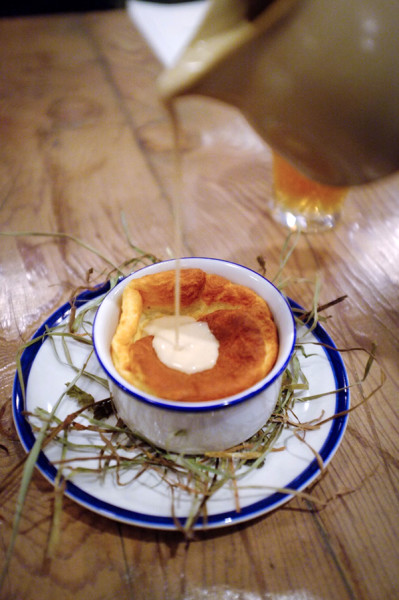 Complementing the creative multi-course menu is an array of inspired cocktail pairings prepared by award-winning Royal Dinette Bar Manager Kaitlyn Stewart, who incorporates local spirits and seasonal ingredients to mix up libations unique to each Ugly Duckling Dinner.
UGLY DUCKING V MENU
Snacks
 Nukazuke, Two- and Six-Month
Charcoal Grilled Knotweed, Herring Roe Bottarga
Halibut Skin, Sake Kasu and Seaweed Emulsion
Krause Berry Farms Rhubarb Wine
Dinner
Broth of Dry Aged Beef Ends and Herring Head Garum, Cauliflower Core, Egg White, Herb Stem
Bella 'Pet Nat' Gamay Noir
Halibut Collar, Bergamot Leaves, Dried Hops
'Hops to It' Kombucha
Blood Sausage Cavatelli, Caramelized Whey, Smoked Pork Fat, Grilled Kale Stem
Don Juan del Águila Gazanata Joven Concrete
Pork Trotters Stuffed with Cotechino and Pork Tongue, Pickled No.2 Cucumber
Giovanni Rosso Barbera D'Alba
Øllebrød, Salted Caramel Ice Cream, Crumble of Coffee Grind and Dried Apple Peel
'Double Double' Coffee Cola
TICKETS
Royal Dinette's fifth Ugly Duckling Dinner takes place on Tuesday, April 26 at 6:30 p.m. Tickets are available via Eventbrite and include a multi-course menu with beverage pairings for $79 per person plus tax and gratuity. Five percent of sales will be donated to Les Dames d'Escoffier BC Chapter for their Service Excellence Scholarship Fund in honour of Tina Fineza.
As Royal Dinette prides itself on placing a premium on the availability and seasonality of all ingredients, the Ugly Duckling Dinner menu is subject to slight changes. Substitutions are politely declined.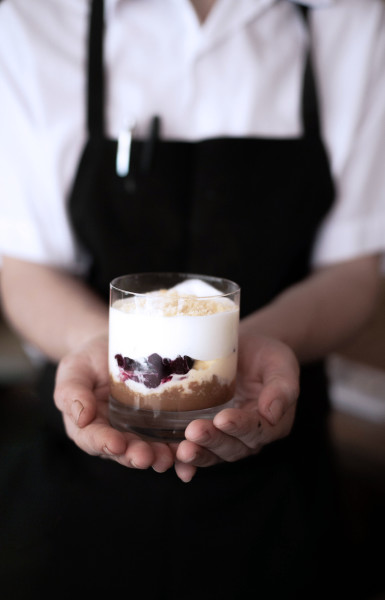 ABOUT THE UGLY DUCKLING DINNER SERIES | Taking its cue from such acclaimed chefs as Matt Orlando or Amass Restaurant in Copenhagen, Denmark and Dan Barber of New York's Blue Hill Restaurant, Royal Dinette launched its Ugly Duckling Dinner Series in October 2015. A thought-provoking culinary series designed with the intent to educate guests on food-waste awareness and sustainability issues through dishes that feature the "ugly ducklings" of the culinary world, each Ugly Duckling menu transforms commonly discarded cast-offs and scraps such as juice pulp, cores, roots and stems, offal, coffee grounds and pork skin into a truly unforgettable meal with an ecological message.
ABOUT ROYAL DINETTE | Located in the heart of Vancouver's financial District at 905 Dunsmuir St., Royal Dinette brings together the best fresh, locally sourced ingredients for a true farm-to-table feast for the senses. With an ever-changing seasonal menu, fresh pasta, pastry and butcher stations and a bar menu offering an array of local craft beer, sparkling wine and handmade classic cocktails, Royal Dinette pairs the laidback, informal atmosphere of a bygone diner with an elegant standard of service to bring quality, value and creativity of cuisine to a whole new audience.
905 Dunsmuir St., Vancouver B.C. V6C 2G2 | Lunch Mon – Fri 11 a.m. – 2 p.m. | Dinner Mon – Sat 5 p.m. – late | L'Apéro Happy Hour Mon – Sat. 4:30 – 6 p.m. | (604) 974-8077 | www.royaldinette.ca | Twitter @RoyalDinette | Instagram @royaldinette | Facebook /RoyalDinetteVancouver