On Wednesday, April 27 2016, Burrowing Owl Estate Winery will team up with The Boathouse Kitsilano for a unique tasting event.  Guests will enjoy a six-course tasting menu paired with premium wines from the Okanagan icon.  Burrowing Owl's Brand Ambassador, Sophie Laurent, and Bill Sanford from Appellation Wine Marketing will host the event.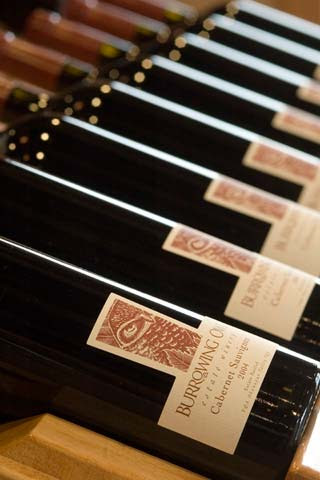 Burrowing Owl's award-winning wines have helped establish the Okanagan as an internationally recognized wine growing region.  The wines are a natural match for cuisine from The Boathouse, which is known for its focus on fresh flavours and local ingredients including wild and sustainable BC seafood.
The menu for the event is as follows:
Trio of Peppercorn Swordfish Carpaccio
Pickled ginger melon vinaigrette
Burrowing Owl Estate Winery 2015 Pinot Gris
Butter Poached Oyster
Citrus salad, marinated carrot ribbons
Burrowing Owl Estate Winery 2014 Chardonnay
Grilled Merlot Marinate Quail
Pomegranate molasses reduction, maple glazed parsnip hash
Burrowing Owl Estate Winery 2012 Merlot
Hot Rock Seared Venison
Lightly tea smoked, baby rocket salad
Burrowing Owl Estate Winery 2013 Syrah
Dried Cherry & Peppercorn Braised Beef Cheeks
Rutabaga puree, pomme frites, au jus
Burrowing Owl Estate Winery 2012 Athene
Blue Cheese Cheesecake
Wild blueberry compote, salted peanut brittle
Burrowing Owl Estate Winery Coruja
Tickets for the event are $75 per person.  
Click here to purchase tickets.
Burrowing Owl Estate Winery Dinner at The Boathouse
1305 Arbutus Street (off Cornwall), Vancouver
Wednesday, April 27 2016
7:00pm
 $75 per person exclusive of taxes and gratuities
About Burrowing Owl Estate Winery: Burrowing Owl Estate Winery is devoted to producing world-class wines using creative viticultural and winemaking processes that are in harmony with the unique ecosystem where the grapes are grown, which includes the northernmost tip of the Sonora Desert. The winery is known for supporting the conservation work that is helping the burrowing owl make a comeback in British Columbia.
https://www.burrowingowlwine.ca/
Follow Burrowing Owl Estate Winery on Facebook and Twitter
About The Boathouse:  Overlooking the hottest beach in Vancouver — The Boathouse on Kits Beach is the coolest place to hang out both summer and winter.  Specializing in premium steaks and fresh seafood from the coast of B.C. and around the world, the Boathouse Chefs make a commitment to serving wild and sustainable seafood, and selecting Ocean Wise fish.  Join us on our heated, covered deck, or in the bar and restaurant for the best view of the waterfront and the Beach action.  Spectacular views make The Boathouse a favourite for a casual lunch, dinner or brunch any day.
http://boathouserestaurants.ca/