On Saturday, January 28 2017, Hart House Restaurant at Deer Lake will host a special mingler-style BC Wine Brunch as part of Dine Out Vancouver Festival.  The event is great value at $49 plus service charges.
Hart House is always a destination for brunch lovers from the lower mainland and beyond.  The event will feature the following 12 wines: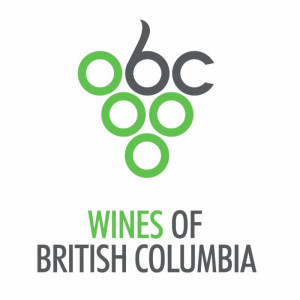 •Haywire "Narrative" XC Method Sparkling
•Haywire Gamay Rose
•Misconduct Wine Co. Chardonnay/Viognier
•Moon Curser Vineyards "Afraid of the Dark"
•Orofino Red Bridge
•Pentage Pinot Gris
•Quails' Gate Chasselas
•Quails' Gate Merlot
•Spierhead Pinot Gris
•Spierhead Pinot Noir
•The McWatters Collection Meritage
•The McWatters Collection Chardonnay
Menu
Mini Eggs Benedict – Crispy Pork Belly, Quail Eggs, Toasted Brioche, Hollandaise
Crispy Rosti Potato – Smoked Salmon, Crème Fraiche, Scallions
Wild Mushroom Frittata – Arugula, Truffle, Piave Vecchio
Veal Sausage Roll – Rosemary, Grainy Dijon Sauce
Cheese And Charcuterie Platter – Assorted Accompaniments
Chocolate Hazelnut Oatmeal Cups – Raspberries, Vanilla Crème Chantilly
Miniature Brioche French Toasts – Noble Maple Syrup, Bourbon And Blueberry Compote, Whipped Maple Mascarpone
Guests at the event will have the opportunity to chat with winery representatives as they explore pairing the diverse and complementary flavours of the homegrown wines with Chef Mike Genest's Pacific Northwest cuisine.
Tickets are available here
Hart House Restaurant BC Wine Brunch
Saturday, January 28 2017
11:00am – 1:00pm
$49 per person exclusive of fees
Hart House Restaurant at Deer Lake
6664 Deer Lake Avenue, Burnaby

About Hart House Restaurant:  Open since 1988, Hart House at Deer Lake makes an unforgettable impression on guests with its elegant heritage house setting and outstanding Pacific Northwest cuisine.  The 3-acre estate includes a mock-Tudor mansion with tastefully appointed dining room, private function rooms, and heated patio; immaculate lawns and gardens; and a Lakeside Cottage.  Always a favourite for outdoor weddings, Hart House also hosts business lunches and conferences of all sizes, as well as intimate dinners and celebrations.  Our menu changes with the seasons to take advantage of the freshest local ingredients, including herbs from our own on-site herb garden.  Whatever your menu selection, our attentive staff are always happy to recommend wine pairings from our award-winning cellar.
Hart House Restaurant website
Follow us on Twitter and join our Facebook page.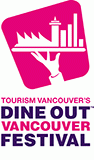 About Dine Out Vancouver Festival:   Produced by Tourism Vancouver, Dine Out Vancouver Festival is Canada's largest annual celebration of food and drink. Attracting more than 100,000 locals and visitors, the festival takes over the city with 17 days of culinary events, prix fixe menus at 280-plus restaurants (at $20, $30 or $40 price points), as well as "Dine and Stay" packages and special hotel rates. The festival promotes local and regional ingredients, the wines of British Columbia, and the city's exceptional culinary talent. Festival partners are the Wines of British Columbia, YP Dine and Aeroplan. Preferred partners include Air Canada, OpenTable, Metro newspaper and Tickets Tonight. Dine Out VancouverFestival 2017 runs from January 20 to February 5.
dineoutvancouver.com @DineOutVanFest #dovf