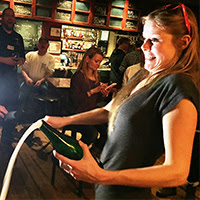 Jenn Carter @ Joie Farm,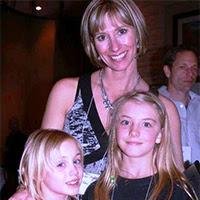 •
Jennifer Molgat @ The View Winery,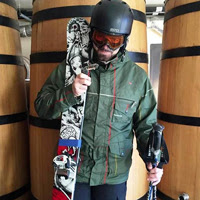 •
Charlie Baessler @ Corcelettes Winery,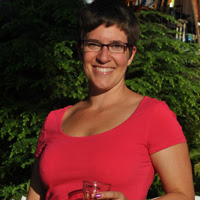 •
Sarah Lefebvre @ Hester Creek,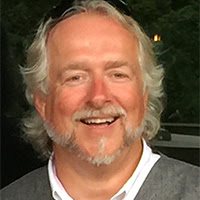 •
Rick Thrussell @ Sage Hill Wines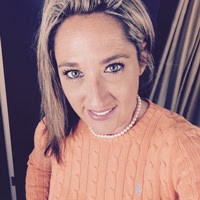 •
Pauline Gagnon @ Black Hills Winery,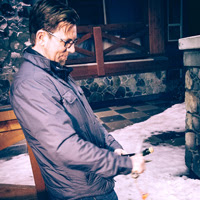 •
George Oake @ Quails Gate
In addition to each of the members being avid participants in the Winemaker's Cup in previous years, the Marketing Committee act as Bon Vivants to help spread the word, the enthusiasm and the gospel of the 10th Annual WMC.
The Winemakers Cup was created in 2008 with the modest goal to bring peers of the wine industry together for a day of fun on the slopes at Mt. Baldy, and to share some moments of levity during Après Ski afterwards. Since then the event has grown and evolved over the years into a weekend long festival of fun and games. It is organized and run as a non profit collaboration between Cellar-Tek, Black Hills Estate Winery, Big White Ski Resort and a handful of other sponsors who help contribute from year-to- year. During the last 9 years we have had over 400 participants from over 70 different wineries in British Columbia.
Today, the sole purpose of the Winemakers Cup (WMC) is to foster friendships and camaraderie amongst members of the Wine Industry in a non-competitive, non-political environment in the fresh mountain air whilst enjoying the drinking of numerous libations! It is also the World's only annual ski & snowboard challenge weekend for the wine industry. The 10 th Annual Winemaker's Cup takes place at Big White Mountain Resort in British Columbia on the Feb. 24-26 weekend of 2017. Since this is the 10th annual, we intend to pull out all the stops to make this a very special weekend festival. Don't miss it!
For further information on the Winemakers Cup, please click here.
To join the experience or for information please call Pauline or Stephen at (250) 498-0666