For a limited time Provence Marinaside is offering a 16% discount on dishes that have been on their menu since 2002. This offer runs from February 21 to the end of March.
Last night hubby and I were invited to celebrate the Sweet Sixteen Anniversary and have dinner at Provence Marinaside. It was a pleasure. We are already big fans so this was a special treat. Dinner was delightful as always and we had the perfect "date night".
The Provence Marinaside menu is impressive and should you think you will be limited in selection please be assured the menu is vast with so many delicious choices you will have trouble making up your mind. At least half of the dishes are original so there is lots on offer at the special discounted prices.
We started with a glass of Rosé. Provence Marinaside and the adjoining TWB wine bar offer over 200 wines by the glass. The wine list is impressive and you will find the perfect pairing to suit every dish.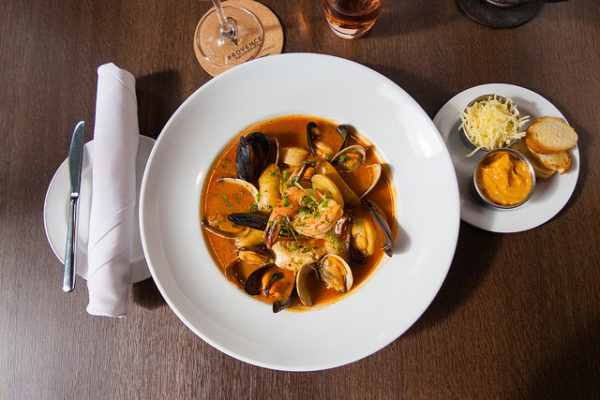 For me it wasn't difficult to choose my main course. I had been obsessing over their Bouillabaisse since I had received the invitation so there was no question for me of what to order from so many incredible seafood choices.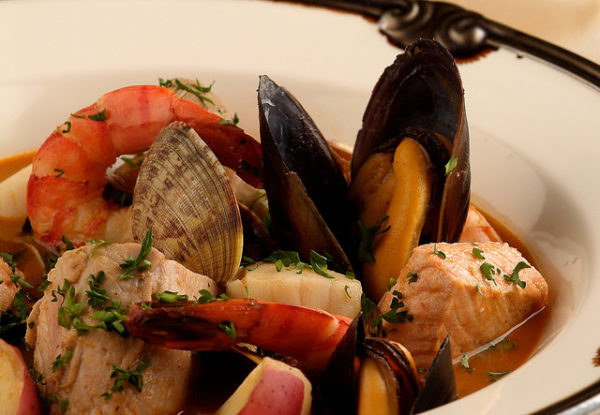 The Bouillabaisse at Provence has a decidedly West Coast component with an assortment of local fish and shellfish served in an exquisitely tangy fish base that you'll be spooning to the last drop. The accompanying rouille and gruyere cheese enhance the flavour of the dish. Delicious, I definitely made the right choice.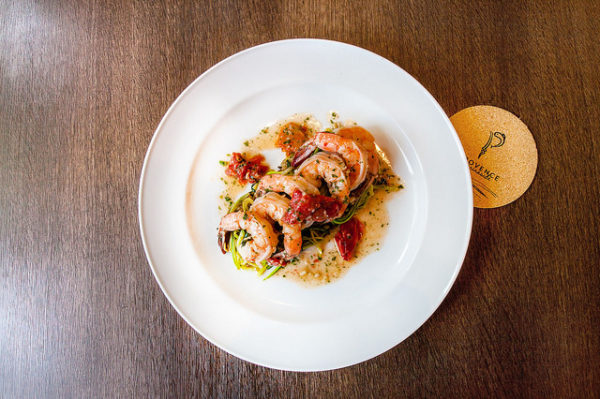 Hubby couldn't resist their Sauteed Wild Prawns Provencal, like a journey to Provence itself. Large, fresh and succulent prawns cooked to perfection with garlic, parsley, brandy, butter sauce and marinated tomatoes. A delight to the eye as well as the palate.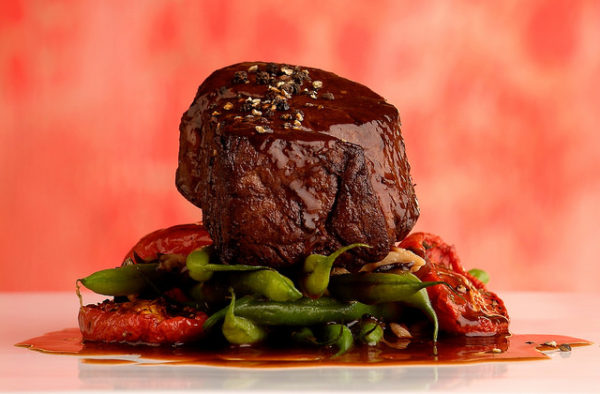 If you are a dedicated carnivore you will also find a number of dishes to choose from. Original favourites like their AAA Canadian Beef Filet or Wild Mushroom Ravioli. The Oven Roasted Rack of Lamb is also outstanding. Their take on the Free Run Half Chicken Provencal is heavenly. You'll be pleased to know that all of these meat options are currently discounted 16% until the end of March.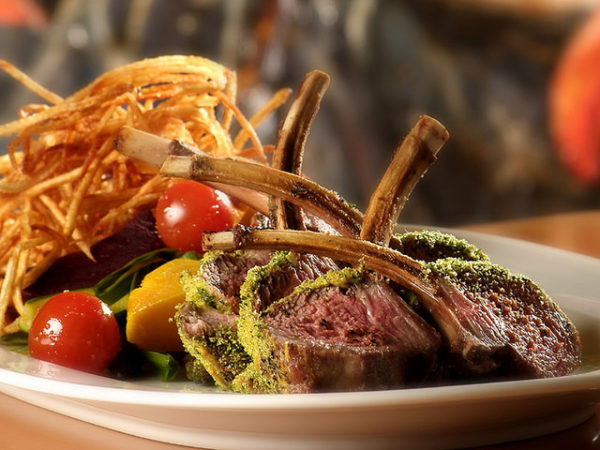 Starting February 21 through to the end of March, Provence Marinaside's  Sweet Sixteen Menu will highlight 17 dishes that have been on the menu since the beginning. Each of these (such as Mamie Suzanne's Fish Soup, Provence's famed Plateau de Fruits de Mer and their Bouillabaisse) will be discounted by 16 percent for the entire time of the promotion.
Reservations are highly recommended.