After a rather roundabout way of arriving in Oliver we were more than ready to enjoy a wine tasting experience at CheckMate Artisanal Winery's wine experience room – Installation a pop-up by Tom Kundig of Seattle based Olson Kundig a 2008 National Design Award in Architecture winner.
The setting reflects the uniqueness of all that is CheckMate. A quality wine producer featuring only two varietals – Merlot and Chardonnay. Both highly rated by well known wine reviewers such as John Schreiner wine writer and Steven Spurrier of Decanter.
We tasted a flight of CheckMate wines in the company of winemaker Philip McGahan who walked us through the wine making processes as well as an actual walk through the vineyard following our tasting. Here is what we tasted: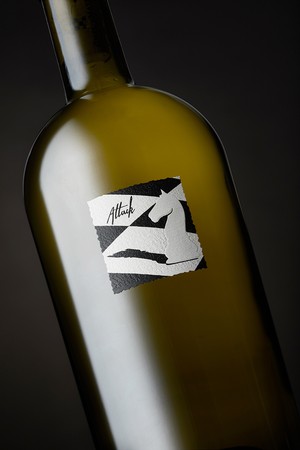 2014 Little Pawn Chardonnay
Captivating floral nose with hints of rose petal, cinnamon spice and lemon zest. On the palate, subtle richness, hints of cream and beautiful oak integration create a wine of restrained elegance, with substantial length.
96 points, Schreiner; 93 points, Aspler
2014 Knight's Challenge Chardonnay
This is a classic Chardonnay with a floral nose, ripe fruit notes and well integrated oak. The palate has a sweet entry with stone fruits and subtle hints of gourmet cheese.
91 points, Wine Spectator; 93 points, Schreiner; 92 points, Tasting Panel
2014 Fool's Mate Chardonnay
An extremely complex wine with aromas of yellow peach, melon, perfume, almonds and caramelized oak with hints of graphite. The palate has a rich entry with flavours of peach and apricot. It maintains richness throughout its length, backed by fresh acidity and a salty finish.
93 points, Schreiner; 92 points, Aspler
2013 Queen Taken Chardonnay
The wine has essences of citrus peel and white peach combined with tropical, floral notes, as well as wet stone. The palate has generous fruit flavours, layered mid-palate richness and focused acidity providing a long textured finish.
95 points, Schreiner; 93 points, Aspler; 94 points, Tasting Panel
2013 End Game Merlot
A complex, lifted nose, showcasing sassafras, spices, roasted meat aromas and aromatic oak. The palate is rich, with savoury notes, good weight, firm tannins and immense length.
95 points, Schreiner; 91 Wine Spectator
2013 Silent Bishop Merlot
A nose of intense red and black fruits, floral notes, coffee, tobacco, and spice. The palate has well-balanced acidity, fruit and oak; producing a wine of harmony and length.
95 points, Schreiner; 93 Wine Align
CheckMate wines are quite exceptional and would not be considered everyday drinking wine for the majority of us.  It is not surprising that there is some buzz over the price point of these wines. A wine of this value is a special occasion wine or a wine that you plan to let rest for the foreseeable future. Quality is a wine that receives the attention of an accomplished and experienced winemaker; it's the selection of the grapes; the classic method; the natural fermentation; and of course the hands at every stage.
The question is do the wines live up to their expectations? I think the answer to that question is evident by the ratings of the wine experts on the wines we tasted. For my own personal preferences from the list above were these two: 2014 Fool's Mate Chardonnay priced at $80.00 and 2013 End Game Merlot at $85.00 (winery pricing)
@Sam_WineTeacher CheckMate review on MyVanCity.ca.
About winemaker Philip McGahan:
Australian born lawyer turned intellectual winemaker, Philip McGahan left Williams Selyem in the Russian River Valley, Sonoma, to take up the challenge at CheckMate Artisanal Winery. At CheckMate, everything is tended to by hand: all the canopy management, leaf-pulling and cluster-thinning is done manually to ensure precision and gentleness.
Phil set out to make sophisticated Chardonnays and Merlots by meticulously focusing on family-owned and farmed estate vineyards, relentlessly studying and researching rows within them to define micro-blocks. These sites, natural yeasts and artisanal winemaking resulted in a collection of remarkable Chardonnays and outstanding Merlots. He let nature take its course, with no fining or filtration to allow for the full potential of flavour expression.
More about the Installation and architect Tom Kundig:
Tom Kundig's works begin on the edge of endless landscapes, where art, physics, nature, and industry intersect to create masterful structures.  One of America's leading contemporary architects, Kundig has won over 50 prestigious design awards. His award winning projects include Studio House, Chicken Point Cabin, Art Stable, Tacoma Art Museum, and Burke Museum of Natural History and Culture, to name only a few.  Kundig's elemental style is unique to Northwestern Architecture, influenced by his childhood fascination with practical moving pieces and outdoorsman instinct as an avid mountaineer.
The Installation at CheckMate is reminiscent of many of Kundig's small cabin commissions, centered around indoor/outdoor living, even in the most remote locales.  His lines follow those of the surroundings, everything placed to frame the landscape around it, never to be obtrusive.  No view showcases the South Okanagan better than those at The Installation pop-up tasting room Kundig created for CheckMate Winery.  This one-of-a-kind space was conceived to allow visitors to slow down and connect with CheckMate's premium Chardonnays and Merlots, which express the terroir of the Okanagan Valley.  There is no better place to appreciate CheckMate Artisanal wines, than The Installation.
When visiting the Okanagan, before you go: Do your homework and a bit of research about the wineries you wish to visit. Check the winery website to find out their months, days and hours that their Tasting Room is open. Know if you need to book your tasting in advance of your visit. Many wineries are now so busy there may be times that they are unable to accommodate you. It will be a much better visit if you have a confirmed appointment. Be on time. Expect to pay for your tasting, some, but not all wineries refund all or a portion of the fee if you purchase wine. Plan ahead for a designated driver or use the services of a wine tour company. Limit the number of wineries you visit in a day. A more leisurely timeline will increase your enjoyment. For the best overall experience, I like to limit my daily visits to no more than three, maximum and if a winery lunch is on the agenda no more than two winery tastings.