What a wonderful weekend we had exploring the BC Okanagan and BC Wine Country in the Ford Escape.
Leaving on a Thursday morning from Vancouver via the #1 Highway towards Hope where we branched off onto the #3 Hope Princeton Highway. The #3 is a great route for people like love to drive. The road is in good condition and the winter conditions had not yet arrived. It can be challenging because the highway becomes very twisty and turny as you head towards Manning Park. The Ford Escape hugged the road and took the turns and twists like a champ. It was such a pleasure to drive.
Lots of room for our luggage in the spacious cargo area with handy auto door opener. We found the Nav system to be very helpful once we arrived at our first destination – Oliver. There are so many little wineries tucked away in nooks and crannies it was very helpful in navigating the small roads.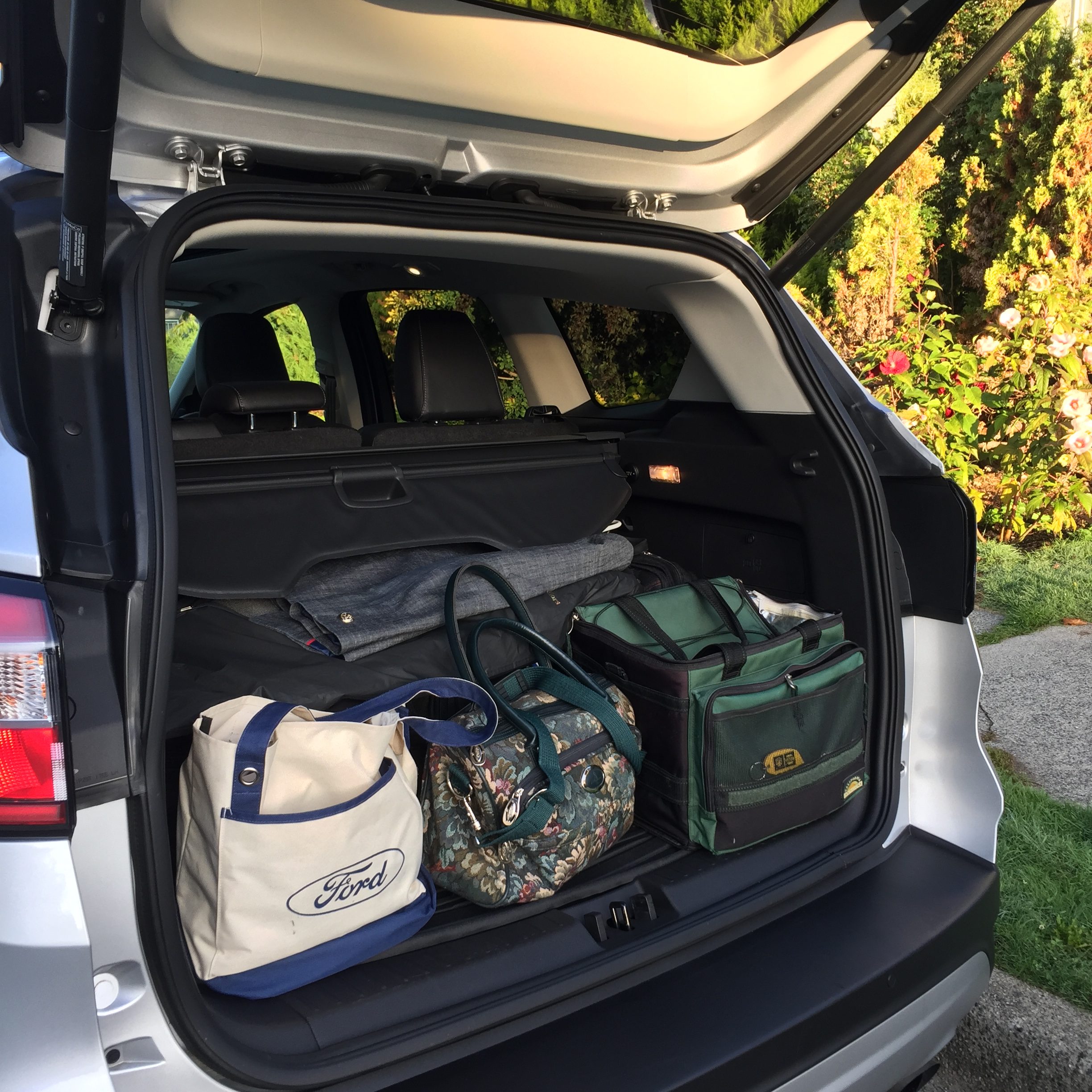 The interior comfort of leather seats and dual air/temperature controls were super. It was till warm enough on the sunny days that you were glad you had good air conditioning. Of course we appreciated the sunroof that let the sunshine in and in the early morning warmed us with solar heat.
After a lovely stay at Burrowing Owl Guest House. Read more about our overnight stay in this fabulous location by clicking on this link. The Burrowing Owl Guest Houses are consistently exceptional and always memorable. If you're looking for a weekend getaway, a romantic night, or a family reunion you should really explore the available options at the Burrowing Owl Guest House.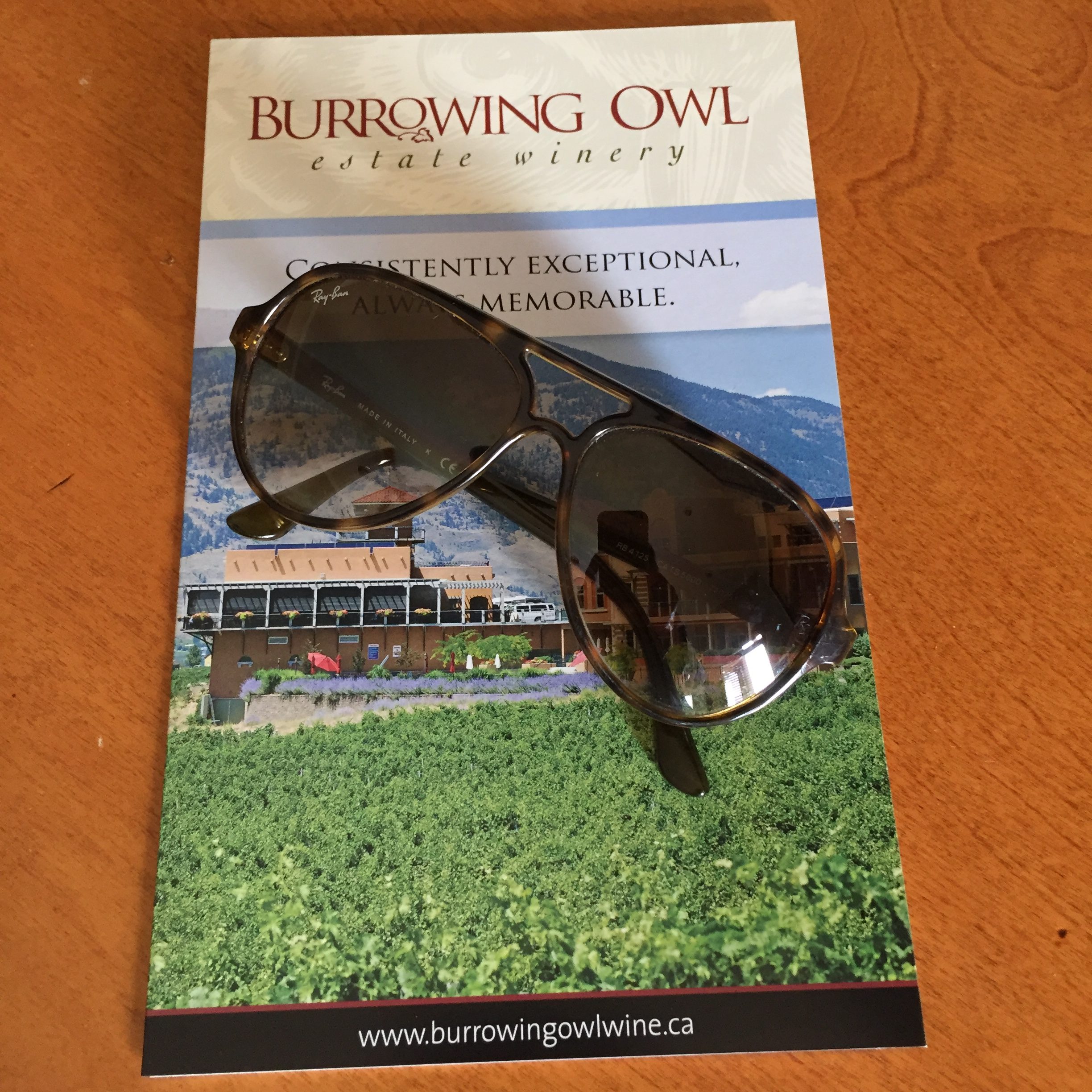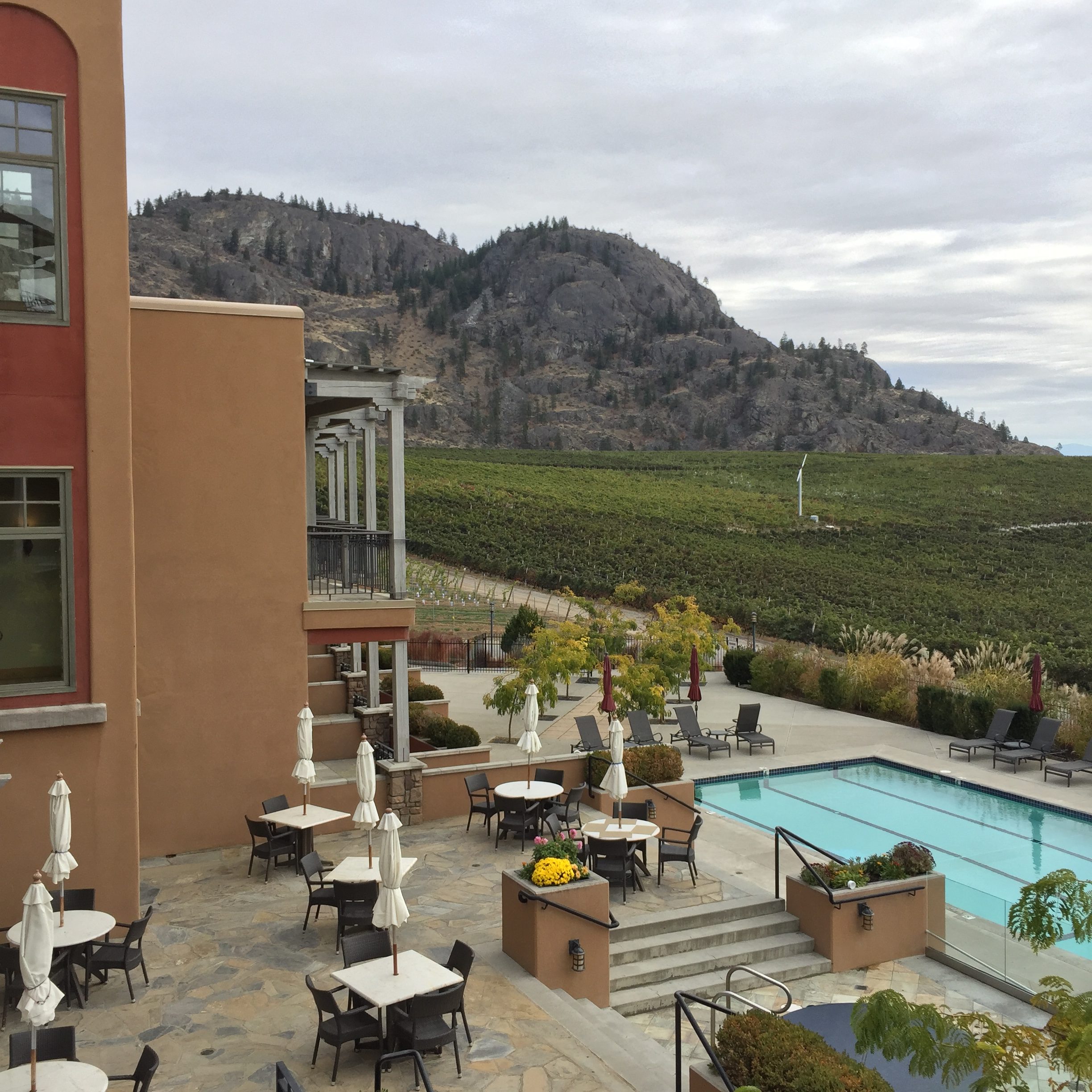 Carrying on to our next stop in Oliver – a private residence with spectacular views. We found the Ford Escape to be so handy to do some shopping in the area. We were delighted to find the newly opened Oliver Eats! A culinary/catering/deli combo with Chef Derek Uhlemann at the helm. The best little deli/takeout spot in BC Wine Country. Worth a visit!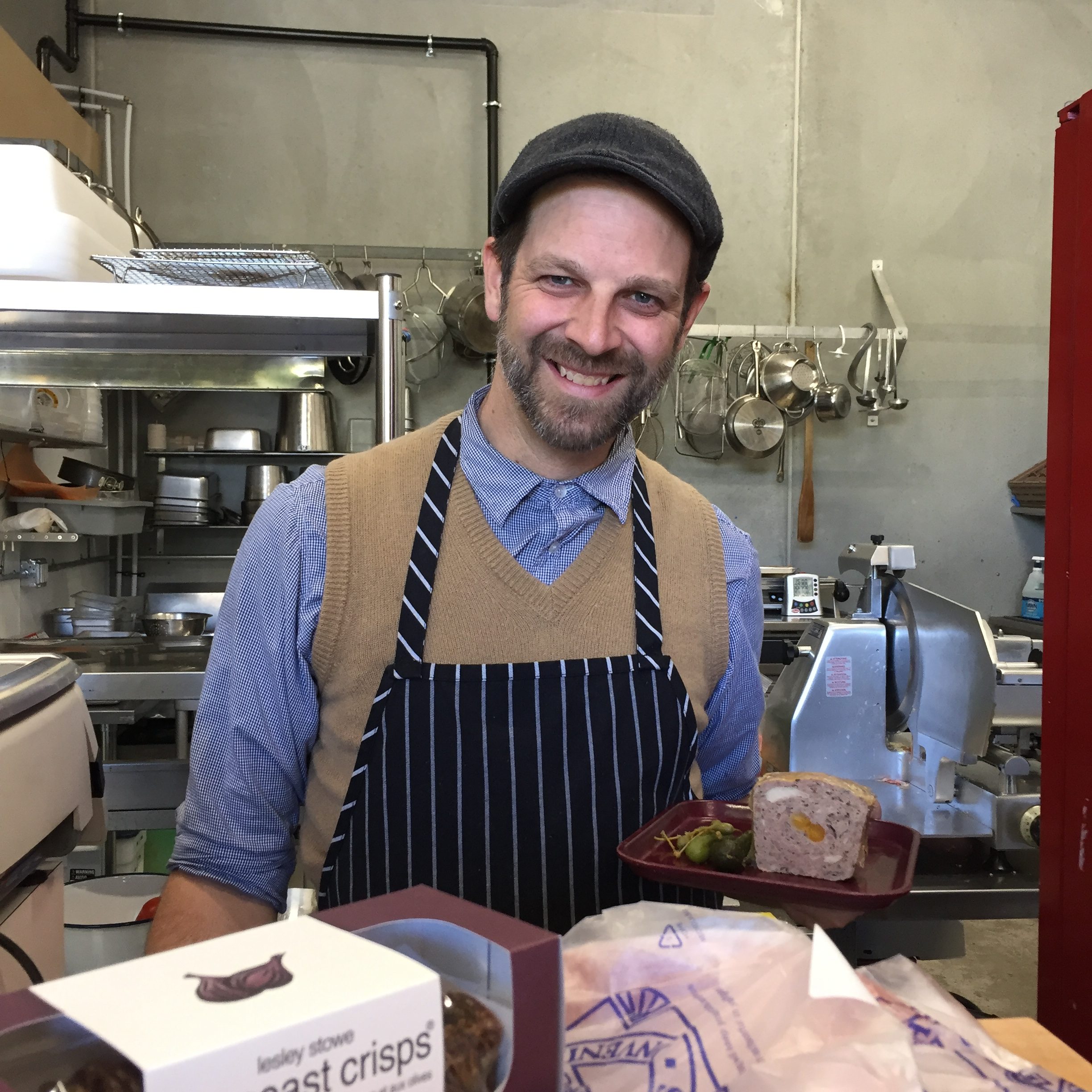 After two nights in Oliver where we dined like royality at Miradoro Restaurant at Tinhorn Creek and Terrafina by RauDZ at Hester Creek Estate Vineyards it was time to move on to Okanagan Falls.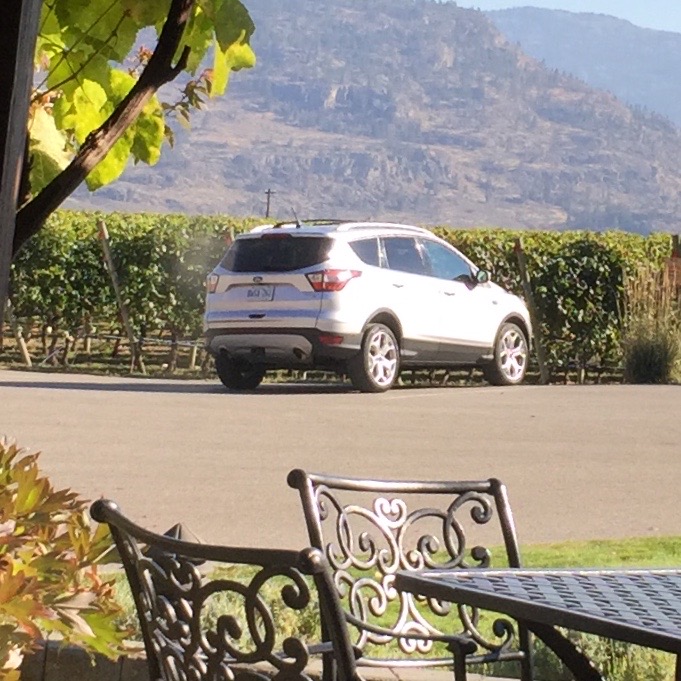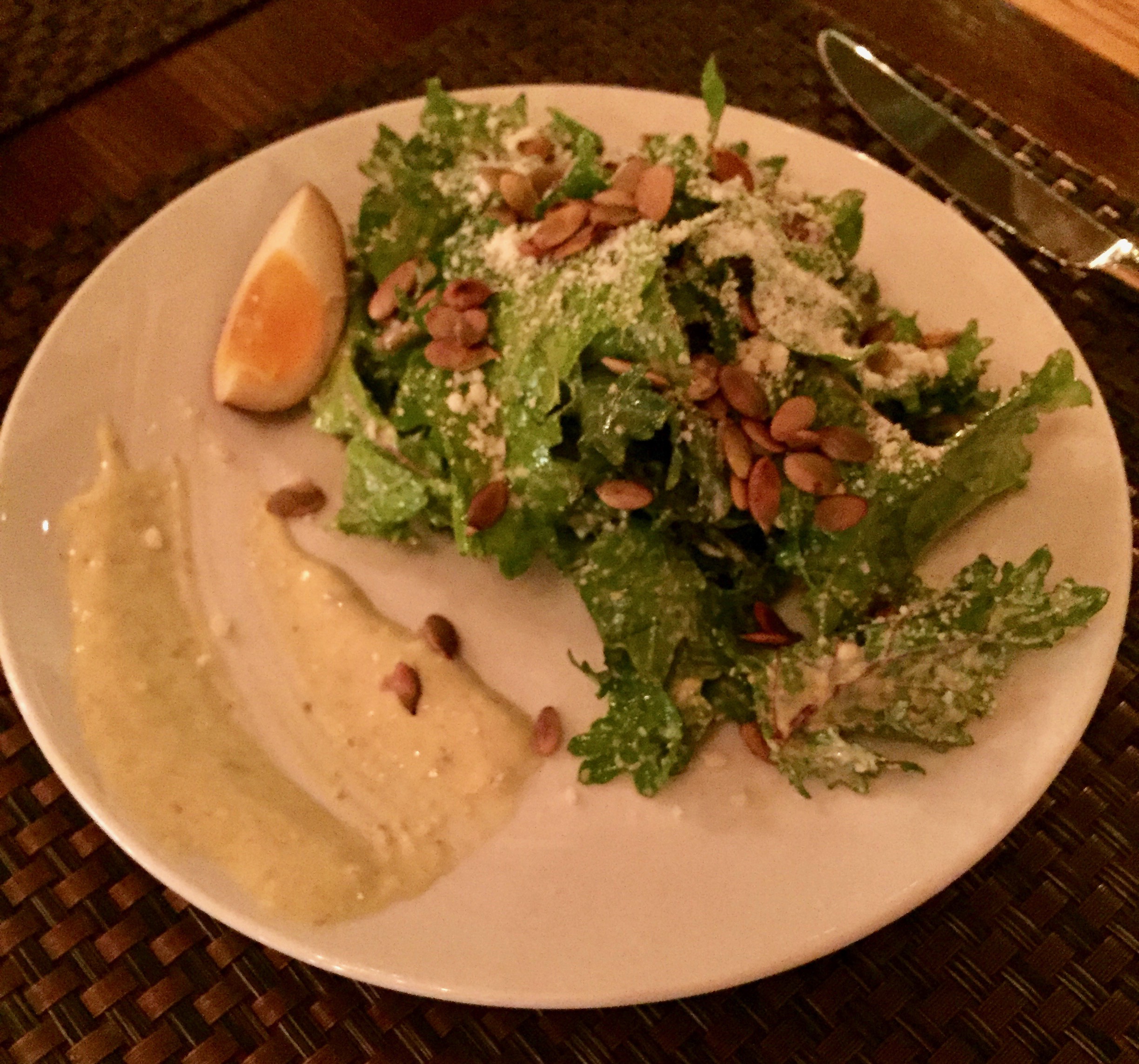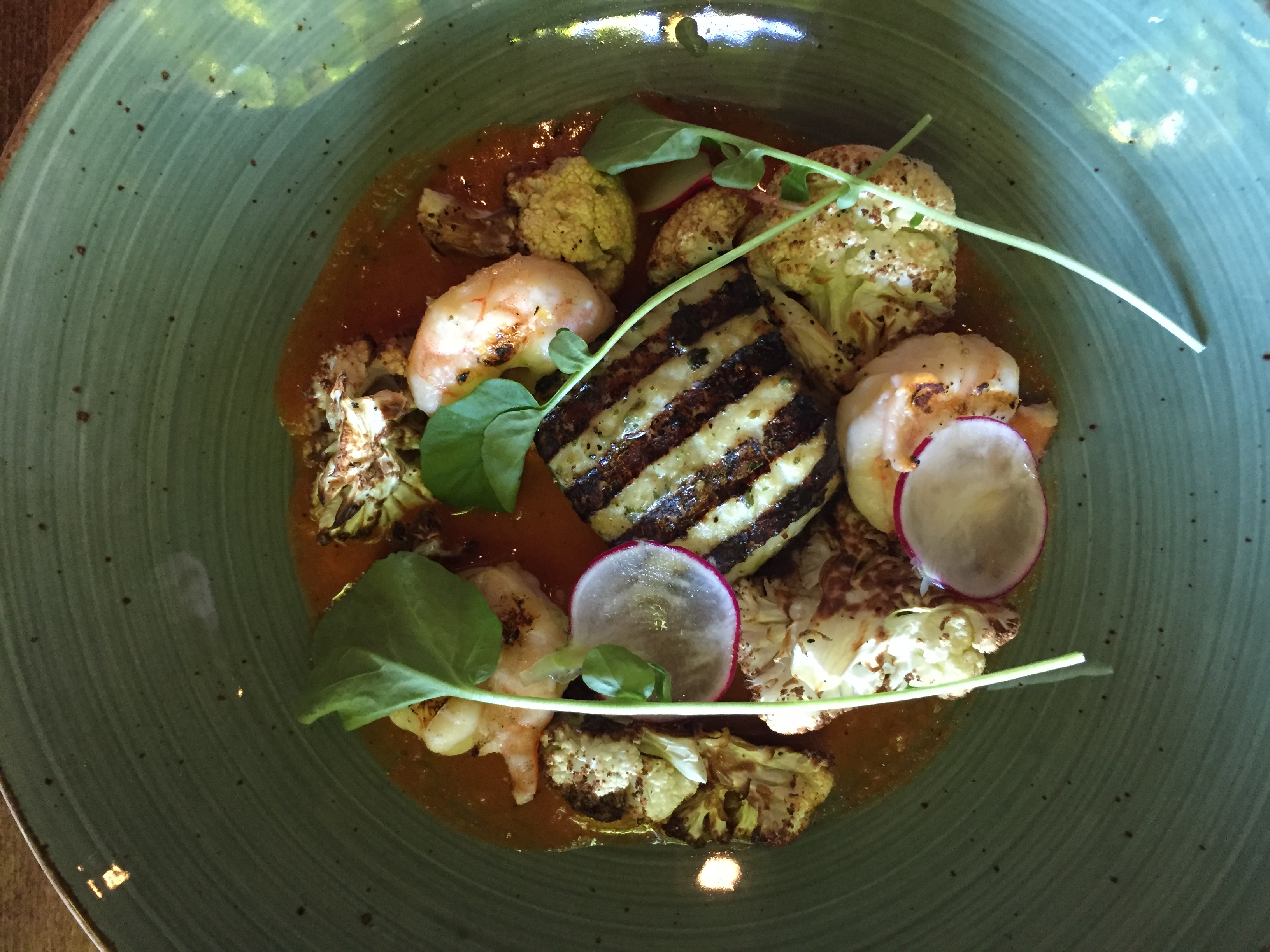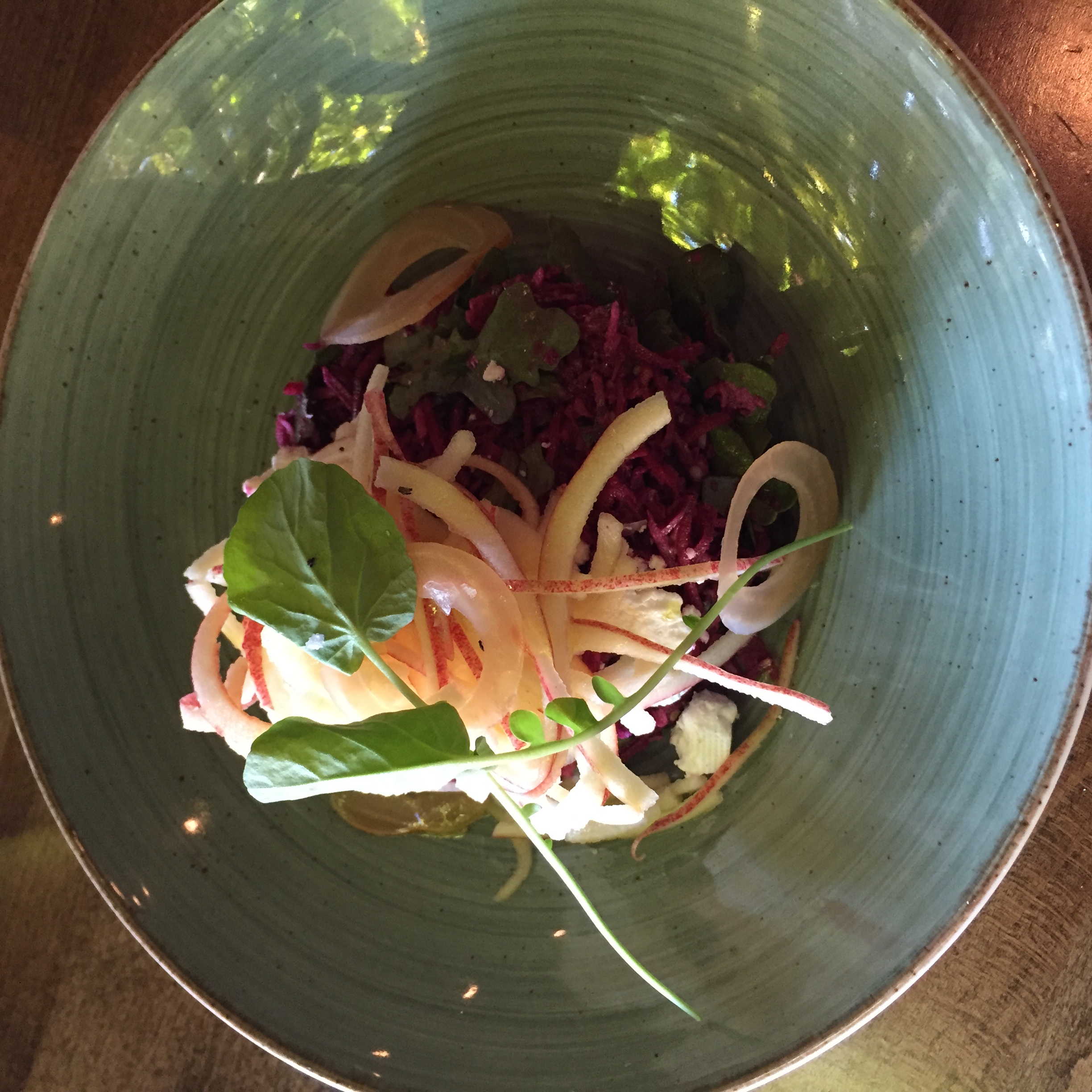 Okanagan Falls is one of our favourite BC Wine Country regions and is also one of the newest GI's. Home to a number of excellent wineries that we have visited on previous visits: Noble Ridge, Wild Goose, Meyer, and Liquidity.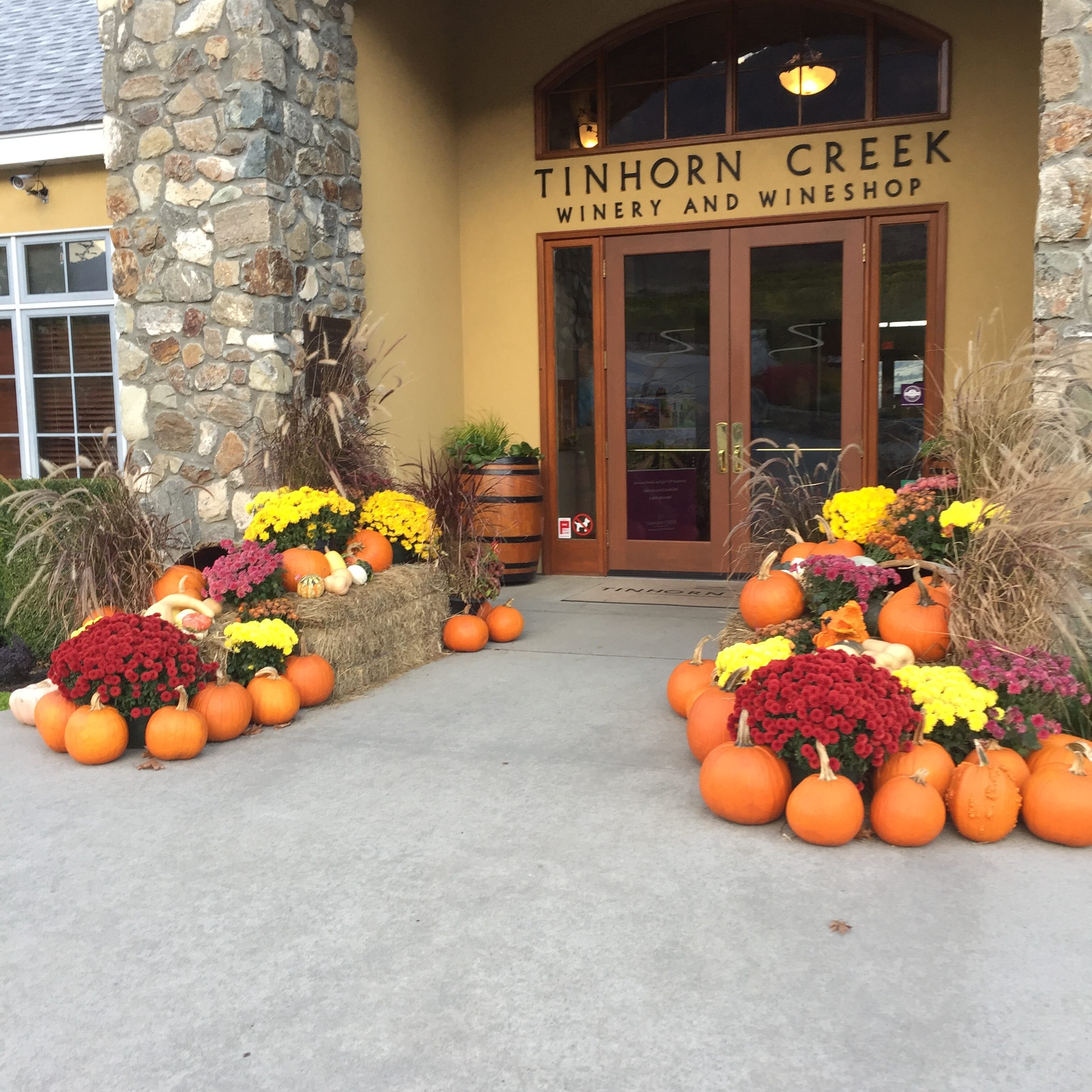 Couldn't visit Okanagan Falls without dropping by Liquidity Bistro and enjoy some fantastic dishes crafted by Chef genius Matt.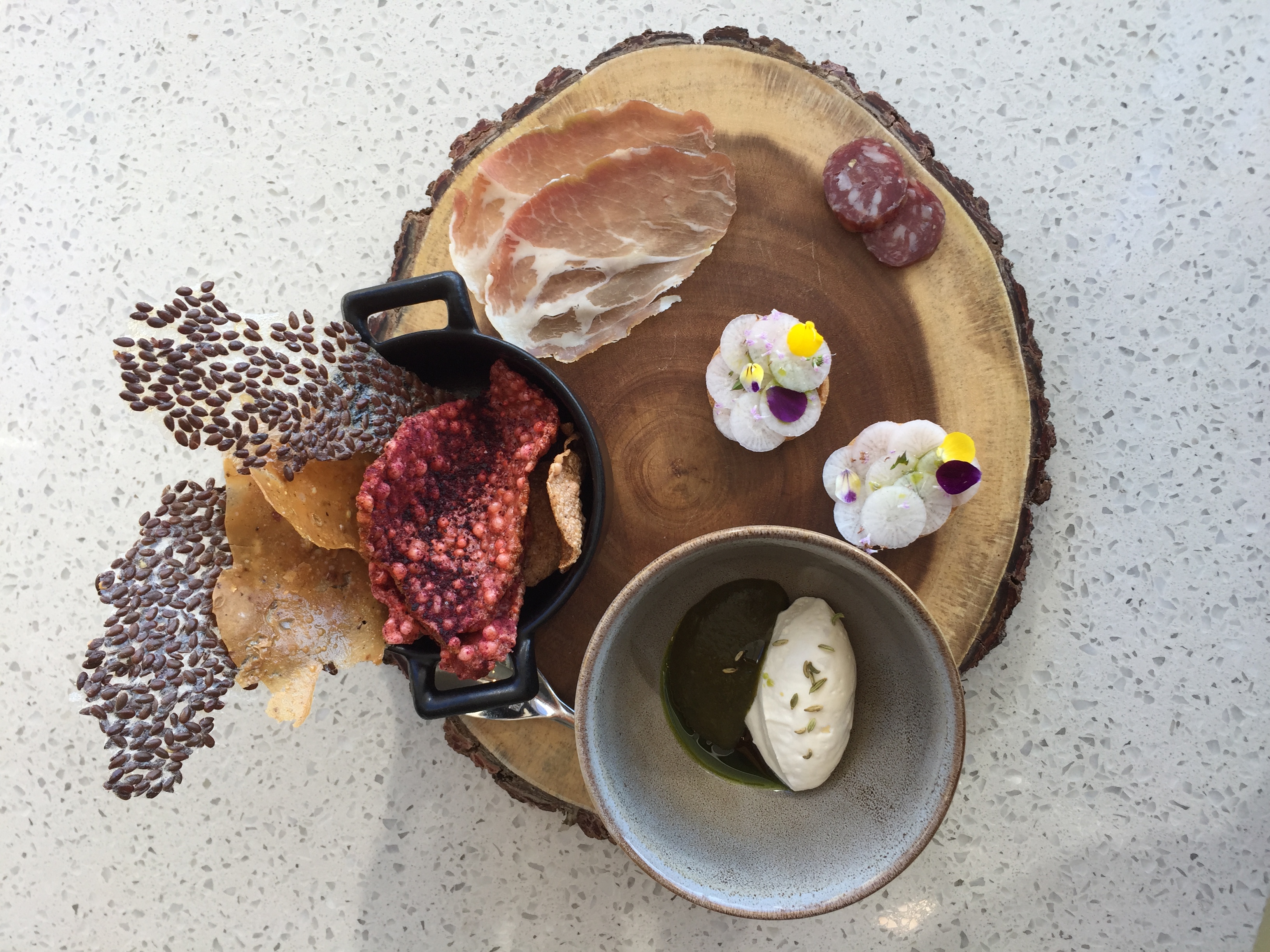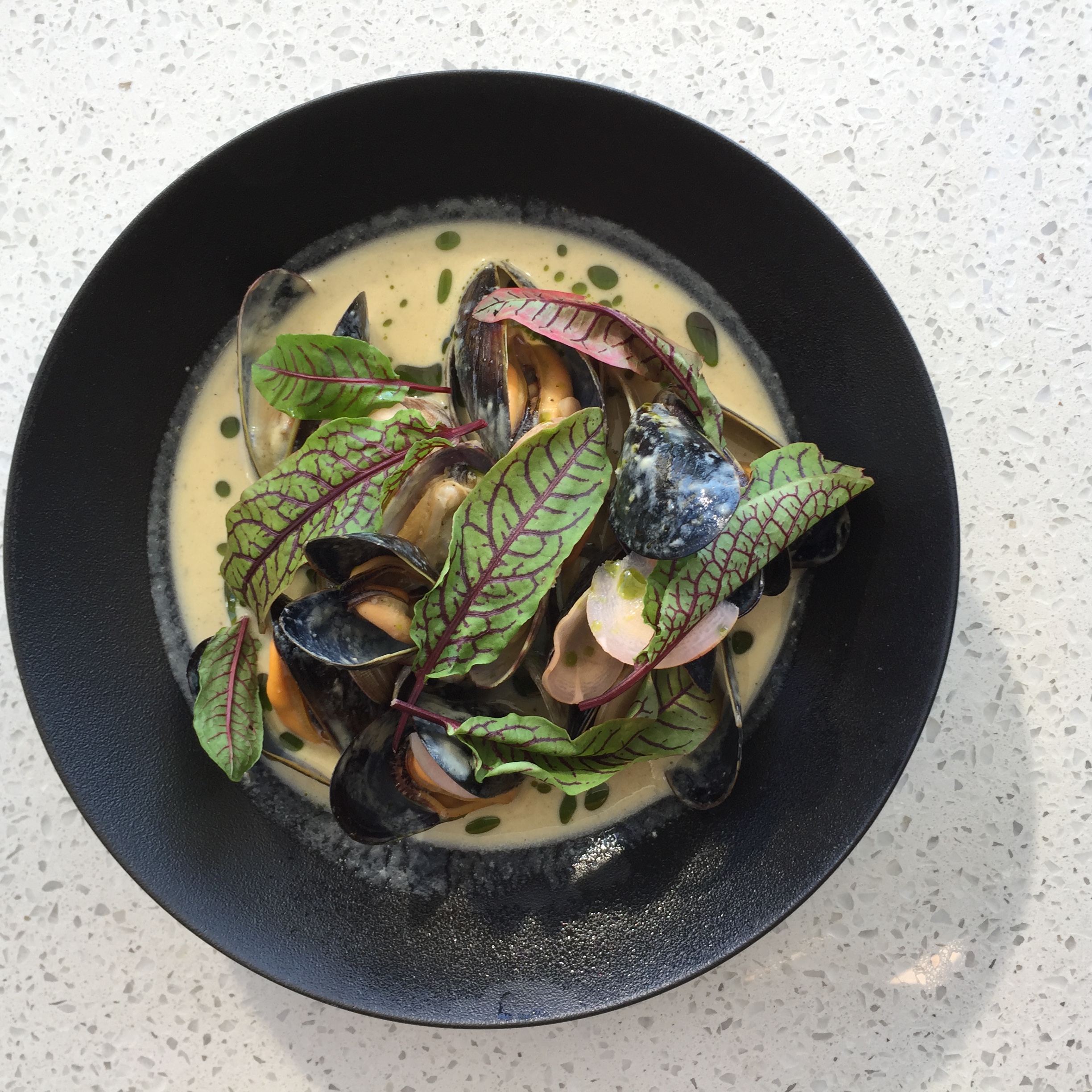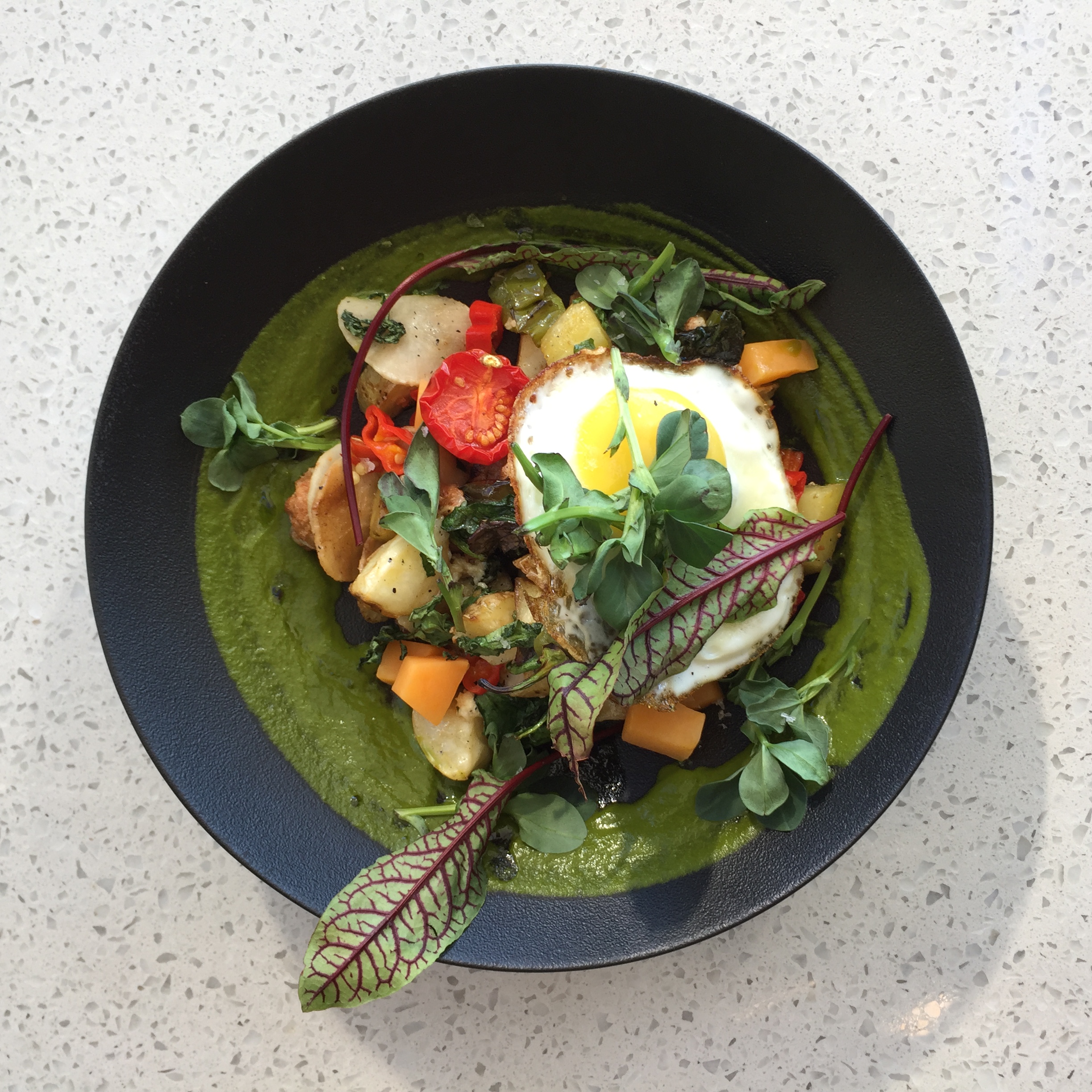 On the road again and another stay close by in a private residence.
Monday morning came all too soon and we were headed back to Vancouver. Retracing our route taking the #3 Highway again. The return trip through the Fraser Valley is always a challenge but the Ford Escape was the best highway vehicle we could have the pleasure of driving. Before you knew it we were back home again safe and sound.
I received the use of the Ford Escape, accommodation and dinner at Burrowing Owl, dinner at Miradoro Restaurant and a discounted dinner at Terrafina by RauDZ in order to facilitate this article. All opinions are my own.