Now that's a great idea for a gift that is truly unique. Take these fun, tasty, affordable Mayhem Wines and gift them to your friends and family by buying a Club Mayhem membership!
CLUB MAYHEM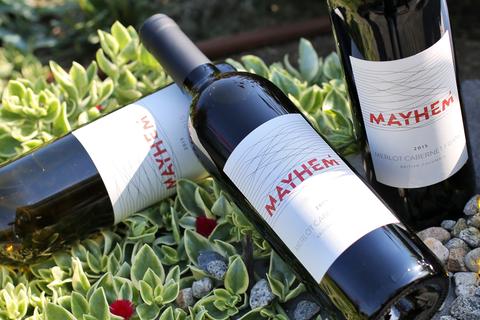 Club Mayhem is a great club, that's not really a club, it's more a gathering of friends who love wine.  Break all the rules!  No fees to join.  Pick the wines you want.  Get the ship dates you need.
Interested in 10% off your wines?  Want to be first in line for new releases, special events and more?  JOIN Club Mayhem today and be one of the first to receive new releases.  Shipping six bottles in the spring and six bottles in the fall (or you can arrange to pick up).
It's free to join and if you make it by the published deadline for each shipment you can pick your wines for the case – if not you'll receive the selection of awesome winemaker Simone, and you are free to cancel whenever you want, but…why would you?
Just send an email and Club Mayhem will be in touch to sign you up!
Can't wait to give the gift of Mayhem wine, check out our personal recommendations for Mayhem Wines you can purchase and give now.