VANCOUVER'S FIRST VIETNAMESE COFFEE BAR
Childhood friends launch pop-up Ca Phe Vietnamese Coffee House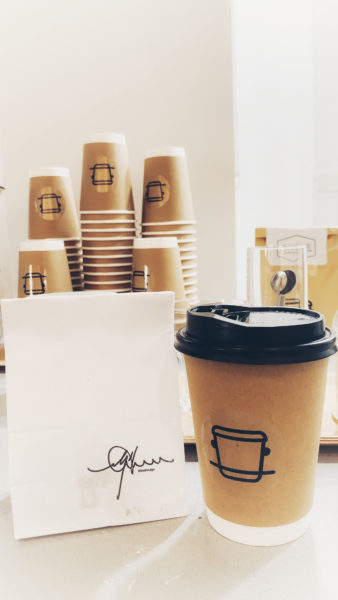 Vancouver's first-ever Vietnamese coffee bar opens today as childhood friends Minna Van and Andrew Han team up to launch Ca Phe Vietnamese Coffee House, a pop-up inside Chinatown House (188 East Pender St.).
Both Van and Han grew up and attended elementary and high school together in Chinatown. Their backgrounds reflect the Asian heritage of Vancouver with Van being Vietnamese and Han being Vietnamese-Korean.
"Growing up in Chinatown, we were able to witness, experience, and live the life of immigrant children in Canada, all while maintaining our heritage," says Van, The Network Hub co-founder who has been working with Chinatown House since its inception. "Ca Phe is truly our version of heart, home, and heritage through sense of taste. From my coffee to Andrew's sweet creations, we cannot wait to see what customers think and feel when they step foot in Ca Phe."
Van's coffee menu offers both traditional and modern interpretations of the quintessential Vietnamese coffee. She personally visited Vietnam this winter to have custom dark coffee beans roasted the way she enjoyed them as a child – in butter with a hint of rum. Currently, there are four coffee options available: really strong Vietnamese coffee, really strong iced coffee, avocado coffee, and egg coffee.
"Chinatown is a special community that holds a very special place in my heart," says Han, an accomplished pastry chef consultant. "It was where I developed my appreciation for Asian food and ingredients, and where I got to connect with my heritage. At Ca Phe, I want to bring back some of the authenticity, the history, and the flavours and experiences I had growing up in a modern way, while paying homage to the Chinatown I knew as a kid."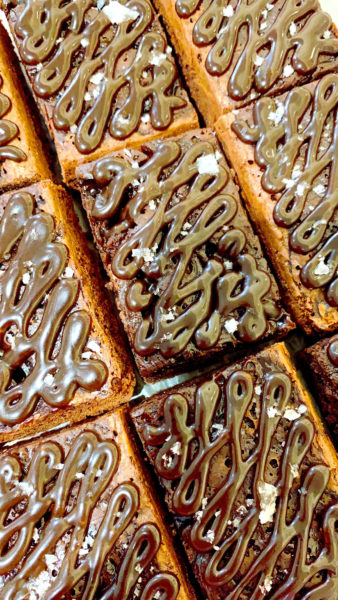 Han's menu is expected to change bi-weekly, allowing for experimentation of flavours. To open, he will offer sweets including spiced 55% dark chocolate hoisin swirl brownie with Vietnamese coffee salted caramel; brown butter matcha and cream cheese swirl blondie with black sesame caramel; and black sesame chocolate chip cookies.
The 16-seat Ca Phe Vietnamese Coffee House is expected to pop-up until mid-Spring. It is open Tuesday to Sunday, from 11 a.m. until coffee and sweets run-out. Coffee prices start at $3.80 and sweets start at $3.75. As it is located in a coworking space, people can sip and snack while working on the laptops.
For more information, please visit Ca Phe Vietnamese Coffee House at 188 East Pender St.
Ca Phe Vietnamese Coffee House
Childhood friends Minna Van and Andrew Han come together to open Ca Phe Vietnamese Coffee House (188 East Pender St.) as an ode to their heritage in the heart of Chinatown. The menu features traditional Vietnamese coffee drinks with modern influences paired with Han's creative, Asian-inspired sweets. A pop-up inside Chinatown House, Ca Phe is expected to open until mid-Spring.
Media release and images provided by Sophia Cheng, Sophia Cheng PR.
[wdi_feed id="2″]