It was a wonderful sunny afternoon and the perfect day for tasting Rosé Wines hosted by Lifford Wine & Spirits. Held in the False Creek Yacht Club's spacious upstairs lounge and sundeck we were treated to a sampling of delicious Rosé wines and tasty bites.
Each opportunity to attend a tasting and become more knowledgeable about your own palate is a worthwhile experience. I enjoyed the day and it was nice to sample so many different rosés. The majority of these wines were organic or biodynamic which is different than what I would normally choose. Any of these Rosé wines would be worth tasting again, perhaps paired with your favourite dish. Rosé makes a pleasant patio wine and nothing makes a wine tastier than sharing it with friends.
Here is what I tasted along with a few short notes of my own and notes provided by the winery (in italics):
Giro Ribot Cava Rosé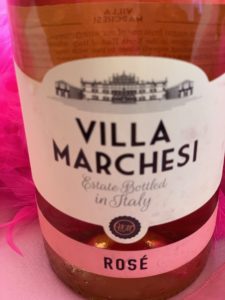 Penedes, Spain
$20.00
85% Trepat and 15% Pinot Noir, 25-30 year old vines. Exuberant and Lively.
I found this wine to have faint aromas, although tangy it was not as flavourful as I expected. Light and easy drinking.
Laurent Miquel Vendanges Nocturnes Classic Rosé 2017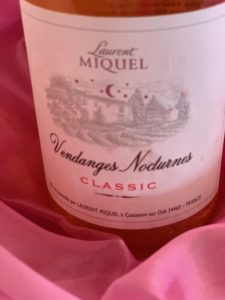 Languedoc-Roussillon, France
$15.00
70% Cinsault & 30% Syrah. Light bodied, refreshing, clean & fruity. Perfect Happy Hour pour.
I found this wine to be light, but pleasant.
Sperling Vineyards Heritage Series Organic Pinot Noir Rosé 2018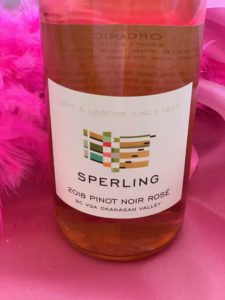 Kelowna VQA
$20.00
Certified Organic, 100% estate grown, hand harvested Pinot Noir.
This was a nice wine with good flavour.
Far From the Crowd Pinotage Rosé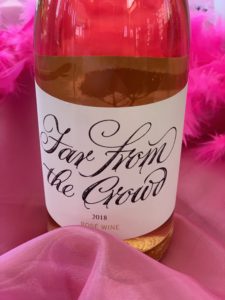 2018, Coastal, South Africa
$25.00
From winemaker Bruce Jack's Bonfire Hill range. Dry and fruity. From old dry farmed bush vines.
Aromas of slight dampness, light on flavour, acidic taste.
Villa Marchesi Trevenezie Rosé 2017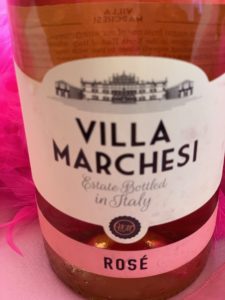 Fruili, Italy
$15.00
Merlot & Cabernet Sauvignon. Dry, fruity & hervaceous with  low (12%) alcohol.
Some aroma of under ripe plum, a bit sour tasting for my pallet.
Rivera Rosé Castel del Monte DOC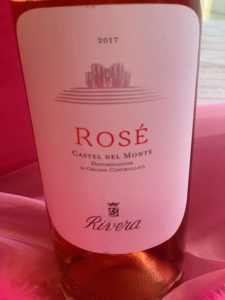 Puglia, Italy
$14.00
Young, fruity, lively and crips. 100% Estate Grown Bombino Nero.
A very light, low flavour Rosé at a low price point.
Verity Julien Braud Forty Ounce Rosé 2017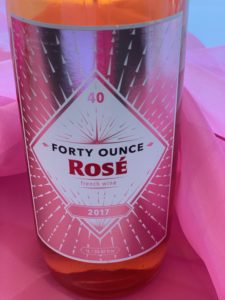 Loire Valley, France
$29.00
Sustainably farmed and hand picked. Crisp & fruity (red fruits) with good depth.
Some pleasant aromas with a mild, light taste.
Mitolo Jester Sangiovese Rosénn 2018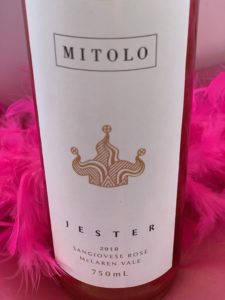 McClaren Vale, Australia
$26.00
Fresh, bright and crisp with crunchy red fruit. 100% Sangiovese. Hand Harvested at night.
A very nice aroma after many light to very light presentations. Very pleasant and the most flavourful of the wines I tasted.
Coates & Seely – Hampshire Sparkling Brut Rosé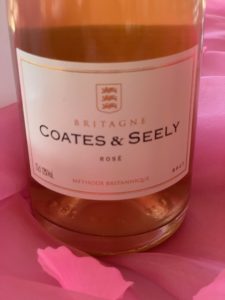 United Kingdom
$57.00
65% Pinot Noir, 35% Pinot Meunier
This wine had the type of acidity I look for with good aromas. Fruity and citrus. Very nice.
Laurent Miquel Cazal Viel Rose 2018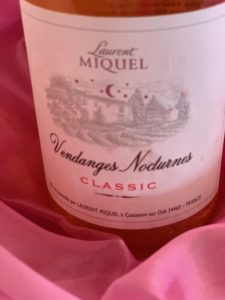 Saint Chinian, France
$22.00
Fresh & Dry. Family owned. 40% Grenache, 40% Cinsault, 20% Syrah
Light with slight fruit, very light strawberry. Okay.
Laurent Miquel Chateau Les Auzines Alaina Rosé 2017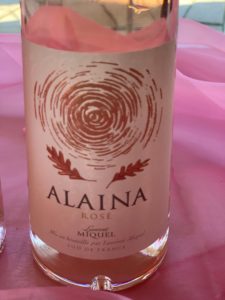 Languedoc Roussilon
$22.00
Certified Organic. 40% Syrah, 30% Grenache, 30% Cinsault
Very nice, easy drinking. Good flavour, not shy, very good.
Alain Gueneau Sancerre Rosé 2017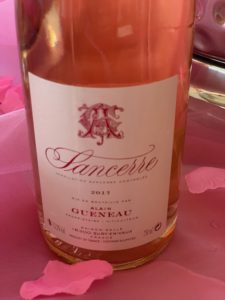 Loire Valley, France
$30.00
100% Pinot Noir. Sustainably farmed.Whole berries gently pressed.
Excellent aromas.
Domaine des Aspras les Trois Feres Rosé 2017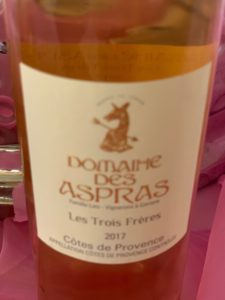 Côte de Provence, France
$29.00
Certified Organic. 40% Grenache, 40% Cinsault, 10% Syrah 10% Rolle
Good, light but flavourful. Nice finish.
Vincent Caillé Method Ancestrale X Bulles Rosé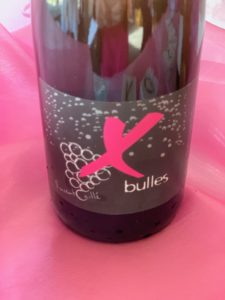 Loire Valley, France
$28.00
Off-dry pétillant. 90% Chardonnay, 10% Grolleau. Handpicked & biodynamically farmed.
Okay, fun, light. Very nice with good flavour. I prefer off dry.
De Martino Gallardia Cinsault Rosé 2018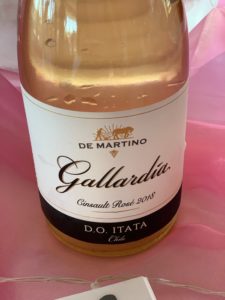 Itata, Chile
price not given
Dry, 100% consult. 30 year old, dry frame, un-grafted bush vines.
Sperling Vision Series Organic Natural Amber Pinot Gris 2017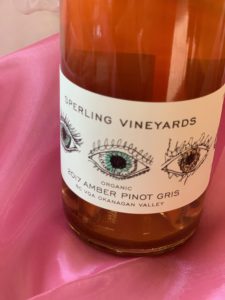 Kelowna, VQA
$29.00
Certified Organic. 40% whole cluster, 40% whole berry and 20% pressed juice.
Now for something completely different and unexpected:
Rendle's Original Pink Gin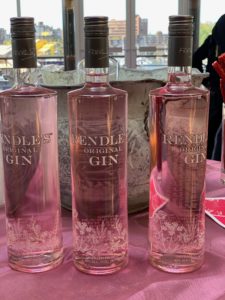 U.S.A.
$45.00
Classic London Dry Gin. 100% natural ingredients.
I tasted with tonic and ice. It was slightly bitter to start with cinnamon and allspice. The aroma of cedar was strong. Hibiscus, on it's own lemony and botanical.
The tasting experience was complimentary. All opinions are my own. Winery notes in italics.
[wdi_feed id="2″]