Provence's Spot Prawn and
BC Rosé Pairing Menu Spot On
Every year we eagerly await the coming of Spot Prawn Season – that short window between mid-May and sometime in June when these succulent and flavourful crustaceans make their way off fishing boats and onto the plates of enthusiastic diners. With a culinary ethos learned from his mother, acclaimed French chef Mamie Suzanne of Marseille, Provence Marinaside's Owner/Executive Chef Jean Francis Quaglia treats BC Spot Prawns with a gentle hand to bring out all their delicate flavour.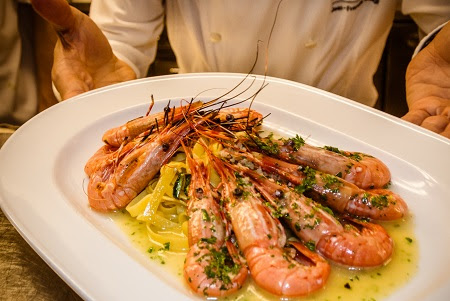 This year Provence is again offering a three-course Prix Fixe Spot Prawn Menu. For $68 per person, Provence guests can indulge their passion for prawns with dishes such as Chilled English Pea Soup with Grilled BC Spot Prawns or a delicate Carpaccio of Scallops and BC Spot Prawns. After the starters, there is a difficult choice to be made from three tempting main courses- BC Spot Prawn and Line-Caught Halibut Duo, BC Spot Prawn Poele and BC Spot Prawn Duo – Grilled and Provençal Style. Dessert is your choice from Provence's Dessert Menu; but really, is there a better finish to this dinner than Provence's classic Lemon Tarte?
With the largest selection of wines-by-the-glass in North America, Wine Director Joshua Carlson could choose to pair this menu with any wine from around the world. However, keeping with the philosophy that local terroir best complements local ingredients, he has curated an optional wine pairing of exclusively BC-produced rosés. "Our growers and wine-makers are producing rosés that can hold their own against those that are produced in other regions such as France, Spain and Italy," says Carlson. The optional wine pairing is value-priced at $25 and a petit pour for only $15. Full menu with wine pairing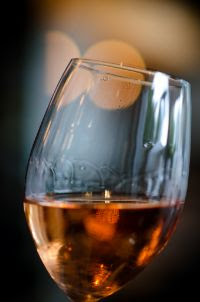 This really is a case of a 'limited-time offer' as the season for BC Spot Prawns is short. Imagine yourself on the Côte d'Azur as you dine on delicious Spot Prawns, sip rosé and watch the world go by from Provence's vantage point overlooking the False Creek Seawall and Quayside Marina. What a perfect way to start the summer!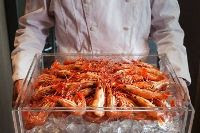 Media release and images provided by Nancy Wong, Culinary Communications.
[wdi_feed id="2″]