We look forward to seeing at the 2019 BC Pinot Noir Celebration! 
To further enhance your Pinot Noir experience,  we are thrilled to be offering three Pinot Noir focused breakout sessions to this year's program.
Breakout sessions are optional but must be booked in advance. If you haven't already booked your breakout session, we've provide some more details below to help you choose!
Breakout Sessions
The Science of Wine: Free Educational Session hosted by UBC
9 a.m to 10:30 a.m
Tickets: Free
UBC is pleased to invite BC Pinot Noir Celebration participants and members of the general public to join them for a presentation showcasing their cutting-edge research related to wine. Attendees will learn about how the chemistry and biochemistry of grapes and fermentation impact the flavour profiles of wine. Tickets to this session are free and must be booked in advance.
Breakout Session A: Pinot Noir from Coast to Coast
hosted by the BC Pinot Noir Celebration
11 a.m to 12:30 p.m
Tickets: $30 + gst per person (wine tasting included)
In this breakout session you will have the rare opportunity to taste pinots from coast to coast with representation from Nova Scotia (Lightfoot & Wolfville), Ontario (Hidden Bench Estate Winery & Tawse Winery), and BC wineries JoieFarm, Monte Creek Ranch & The Hatch (Black Swift). You will learn how terroir, climate, vineyard management and wine making techniques affect the pinots that are produced from these unique regions and of course, you will taste the wines to judge for yourself. Limited seats available, tickets must be purchased in advance.
Breakout Session B: Something Old, Something New
hosted by the BC Pinot Noir Celebration
11 a.m to 12:30 p.m
$30 + gst per person (tasting included)
British Columbia is considered a young wine region but some of its producers have been making pinots for a number of years now. You will have a chance to taste some 'old' and 'new' wines from four British Columbia wineries: Tantalus Vineyards, Meyer Family Vineyards, CedarCreek Estate Winery and Averill Creek Vineyard. During the tasting there will be a discussion about how the vines, wines and times have changed in the last decade. Limited seats available, tickets must be purchased in advance.
Main Event
3 p.m to 10:30 p.m.
The event kicks off with a sparkling reception and keynote address by Madeline Puckette, certified sommelier and author of New York Times Bestseller, Wine Folly: The Essential Guide to Wine.
A courtyard tasting salon complements exquisite culinary creations prepared by local Chefs from Joy Road, Waterfront Café and Catering, Frankie We Salute You, Old Vines Restaurant at Quails' Gate Winery, Vice & Virtue Brewing Co, Start Fresh Catering and Vancouver's Wildebeest followed by a cocktail-style dinner. Watch the rest of the evening unfold with live music featuring The Insiders and dancing under the stars.
A festival shuttle will be offered for $25 + gst per person round-trip from select locations in Kelowna. Must be purchased in advance.
More info at www.bcpinotnoir.ca
This event is only made possible thanks to the generous contributions from our sponsors.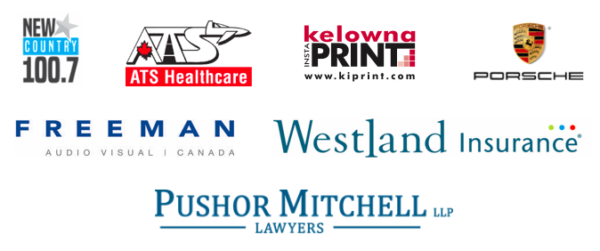 #BCPNC2019   #PinotInsider
Media release and images provided by BC Pinot Noir.
[wdi_feed id="2″]