Hello wine friends!
You may be wondering why we've been so quiet the past few weeks, and what we've been up to. Well, planting vineyards, tending vineyard sheep and winning more medals, to start! We've planted 4.5 acres on our beautiful new (and extremely STEEP) "Sunshot Vineyard" -Merlot, Cabernet Sauvignon, and Syrah- with a plan to plant more Cabernet Franc next year as well. On our estate vineyard, right next to our sheep pasture, we've planted 2 more acres of Syrah and Malbec- both of which we really aim to produce more of as single varietals within our portfolio. Our Pinot Noir 2018 just won gold at the All Canadian Wine Championships, our Oracle 2018 won another gold and our Merlot 2016 brought home a silver at the Best of BC Wine Awards. We received word of our National Wine Award results today as well, stay tuned for our upcoming exciting award announcement!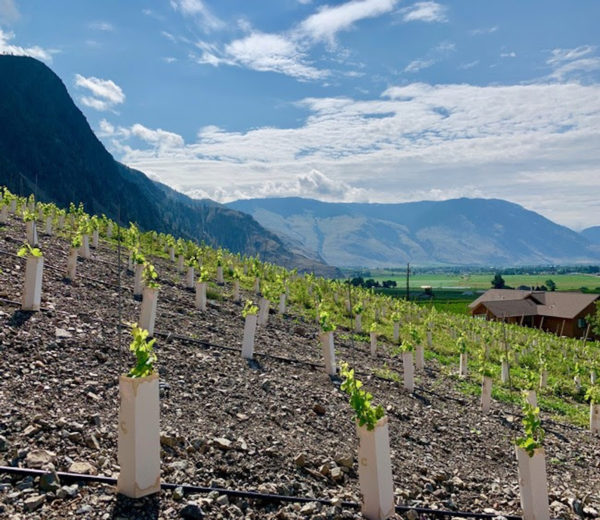 Table De Famille
Our annual dinner series saw most tickets sold even before the end of April, however there are NINE tickets left at the beginning of July for our August 10th dinner (with local yet former Vancouver Chef Rob Holland). Get your tickets by calling Tree to Me Farm Market B&B at 250-499-9271. This has by far been the most successful and well received season thus far, our June dinner featuring Chef Abul Adame of "The Kitchen at Misconduct Winery" was knocked out of the ballpark. Here's a photo of his famous seafood paella which we all enjoyed SO much that for once, there were no leftovers after the main course!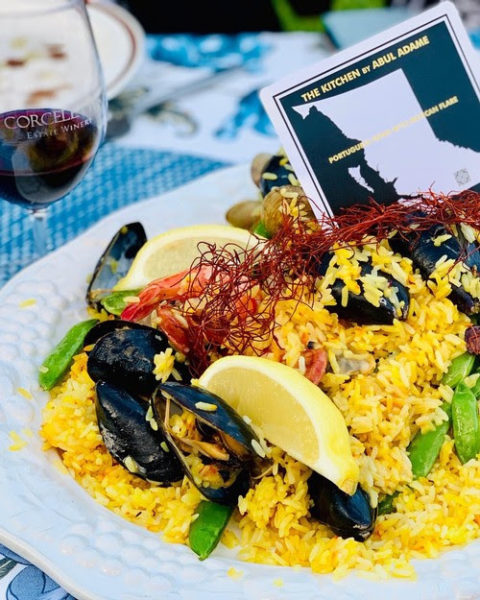 So let's talk sheep…
We officially have a herd of 11 sheep helping us out with mowing, leaf thinning, and fertilizing our estate vineyard! Four ewes gave birth to seven lambs this spring, one of which has become a bit of a "pet" as her mother rejected her. We are still actively bottle feeding her 10-12 times a day, and yes, our little girls love it! If you're planning a visit to the winery and wish to see the herd, please let us know in advance and we'll take you for a small hike to their pasture. Depending on what time of the day you visit, you may even be asked to help us "herd" them throughout the vineyard. Here's some of our lady lambs…
So in case you were wondering why you haven't "herd" from us in a while, things have been a little busy and exciting on the farm these days!
We have some exciting new Micro Lot Series wines being released for the first time this fall to our wine club, just another great reason to join Club Corcelettes. Simply click here, signing up is easy via our website and there's no fee to join! 
Hoping this finds you all well and enjoying these sunny summer skies!
-Jesce, Charlie, and the Team at Corcelettes
Information and images provided by Corcelettes Estate Winery.
[wdi_feed id="2″]