Making its World Premiere at the Vancouver International Film Festival, 
director Daniel Traub's,
URSULA VON RYDINGSVARD: INTO HER OWN
"The best art documentaries transport us inside the artist's world, and this film does splendidly.
Filmmaker Daniel Traub's canny closeups of Von Rydingsvard at work grant unparalleled proximity to her creative process. Interviews and archival footage deepen our understanding of the artist and her art, and invite us to conjure the intangibles that helped shape her vision." – Judith Stein, art writer, curator and author of the recent Richard Bellamy biography, Eye of the Sixties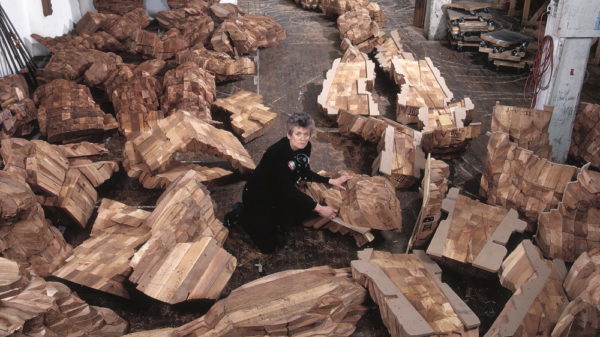 Daniel Traub's compelling documentary is an ode to a woman whose approach to form is unmatched in the art world. Working primarily in cedar (and employing chainsaws with aplomb), Ursula von Rydingsvard creates monumental sculptures that play with texture and shape while evoking surprising emotion – the trauma of years spent in a refugee camp left indelible marks. But we witness how Ursula's ability to channel this pain into her practice undoubtedly birthed an artist of singular determination and talent.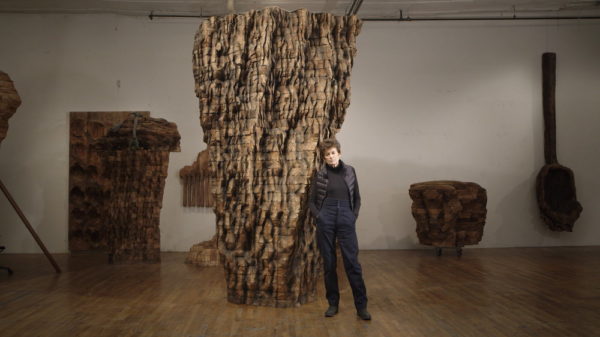 **Vancouver connection** – Ursula sources most of her supplies of Clear Western Red Cedar products from British Columbia!
Screening dates:
*World premiere*Monday, September 30, 10:30 am, Vancity Theatre
Wednesday, October 2, 6:00 pm, Vancity Theatre
Friday, October 4, 10:30 am, Vancity Theatre
Media release and images provided by Charlene Coy, C2C Communications.
[wdi_feed id="2″]