Regional Italian dinners
Fiore – South Granvile
Join us for a journey through the varied terroirs of Italy and experience different local cuisines and wine cultures.
Sicily – April 23 – May 15
Tuscany – August 6 – August 24
Piedmont – October 15 – November 6
Piemonte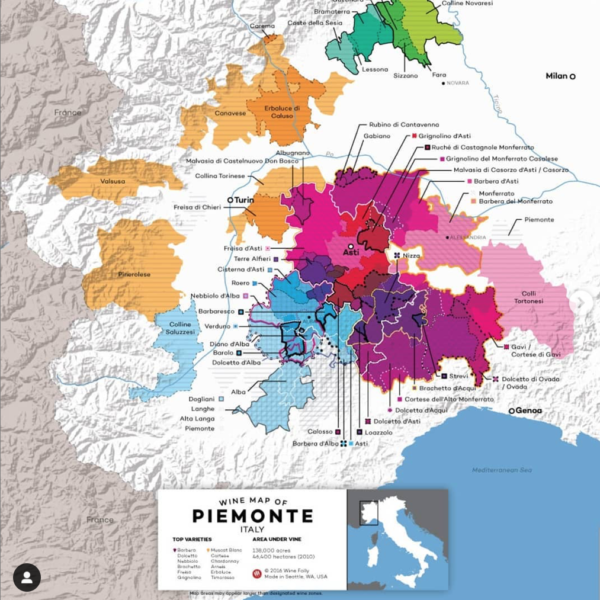 Our sommelier Matthew Landry has curated a diverse selection of wines from one of the world's most notable wine region – Piemonte. Chef Stewart Ehrecke, meanwhile, will be pairing each wine with updated takes on regional favorites.
Matthew was recently named 2019 BC Best Sommelier, and is a Vinitaly Italian Wine Ambassador, Valpolicella Educator and Wine Scholar Guild "Italian Wine Scholar" , He also manages the wine programs at our sister restaurants Fiore Famiglia and Stable House Bistro.
This culinary journey includes 3 course menu with wine pairings for $55/person. Food allergies and dietary restrictions will be accommodated. Regular menu available.
Tuscany menu
55/person
FIRST
2017 Pio Cesare Gavi
&
warm bagna cauda salad
endive, fennel, red pepper, anchovies
SECOND 
2017 Produttori del Barbaresco Langhe Nebbiolo
&
risotto barollo
red wine, arborio rice, italian sausage
THIR∂
2018 Fasoglio Malvasia di Castelnuovo Don Bosco
&
baci budino
chocolate, hazelnut, salt
fiore restaurant
1485 West 12th Ave
(just east of Granville St)
open for dinner
tuesday – saturday
5:00pm – late
happy hour
8:30pm – close