For today's #FavouriteThings Holiday Gift Suggestions we are featuring The View Winery. The View is one of the very first wineries I discovered when I visited Kelowna. If you have never been you really should plan a visit to The View. This is a winery that is up for fun and their Tasting Room reflects their warm and bubbly personality. Expect the unexpected and a lot of fun.
The View wines are full of life and excitement so whether you are looking for the perfect bubbly, or a serious Pinot to pair with dinner, this is it, and they make perfect gifts! What host or hostess wouldn't be thrilled to receive any of these wines?
This is just a sampling of their extensive line-up so be sure to check out all the wines still available. Lots of wines at a very good price point and all the wines are personally recommended by me. Love these wines, love these people, they are the best.
2018 Gewürztraminer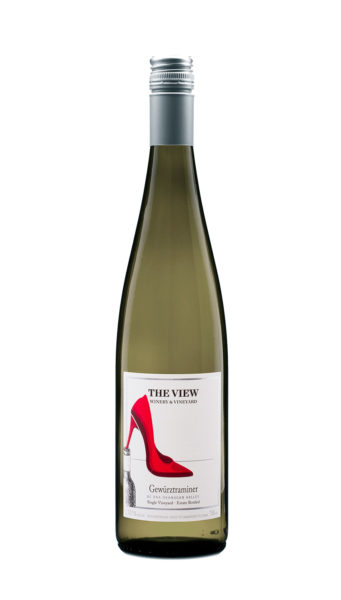 Our Gewürztraminer has intriguing complexity with aromas of ripe tropical fruit, jasmine, orange blossom and honey. Round flavours of lychee, white peach and pear are beautifully balanced by a crisp citrus finish.
$17.95
BC Best of Varietal Wine Awards 2019 – Gold
2018 Dry Riesling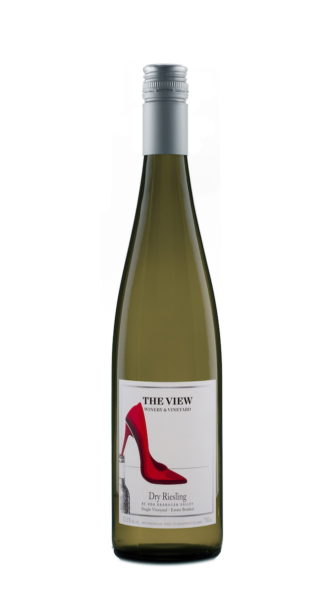 Asserts intriguing complexity with aromas of Granny Smith apples, white peach, kiwi and lime citrus. Pleasing notes of slate minerality are complimented by flavours of kiwi, pineapple and citrus. Vegan Friendly.
2018 Pinotage Rosé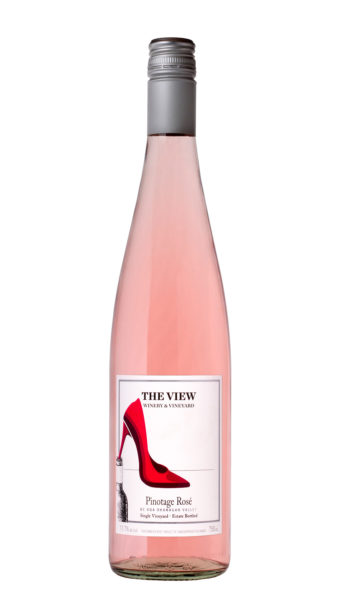 The only one of its kind in North America, Pinotage Rosé boasts intense aromatics of strawberry and cotton candy followed by flavours of pink grapefruit and tart cranberry. Dry, crisp and elegant, we call it delicious.
Pair it with poultry, arugula, strawberry and walnut salad, Caprese salad or prosciutto and balsamic flatbread.
$22.95
2017 Pinotage Reserve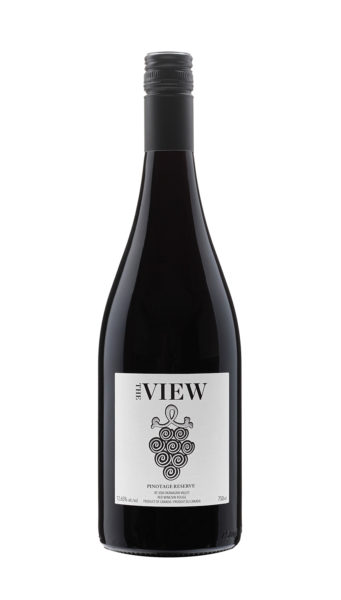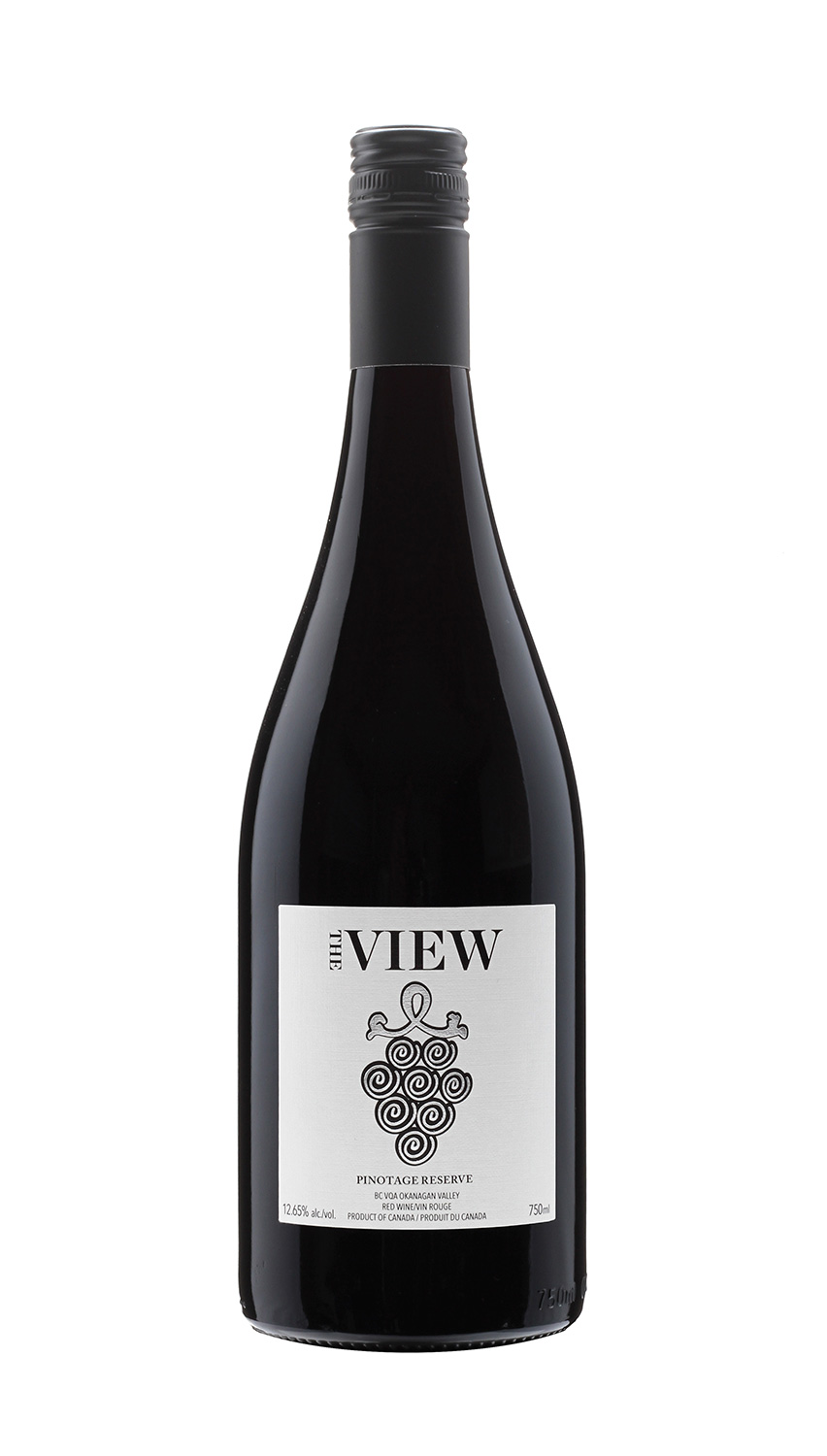 Originating in South Africa, Pinotage is a cross between the silky Pinot Noir and the aromatic Cinsaut grape. Our 2017 Pinotage Reserve has an elegant nose with vibrant aromas of dark cherry and spice. Juicy dark berry flavours are balanced by a lovely acidity and seamless tannins.
Pairing: Pairs well with a rack of lamb, roast beef and Portobello mushrooms as well as zesty pastas, smoked cheddar and rich, dark chocolate.
$25.95
2017 Pinot Noir Reserve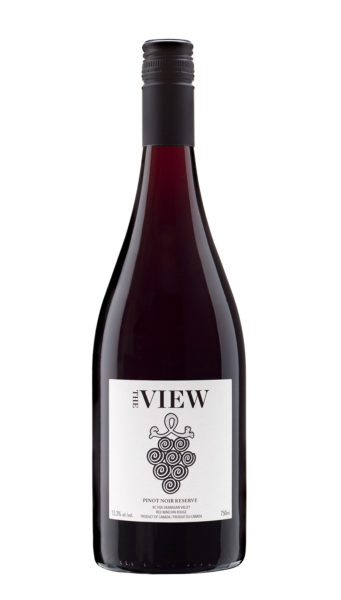 Elegant and luscious, our 2017 Pinot Noir Reserve offers alluring aromas of violets, ripe berries, warm forest floor and spice. Flavours of raspberry and bright cherry are complimented by elegant oak and pleasing velvety tannins.
$29.95
Distraction Frizzante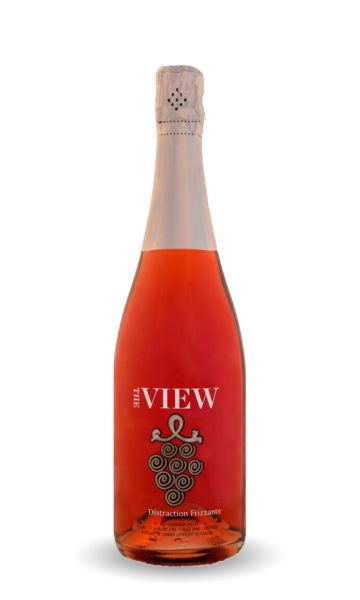 The View's estate grown Pinot Noir, Pinotage and a blend of aromatic whites coalesce in the vivacious sparkling rosé. Featuring succulent notes of strawberry and pink grapefruit.
A crowd pleasing, fruit forward, mildly effervescent, dry, sparkling made from Pinotage, Pinot Noir, Riesling and Ehrenfelser.
$19.95
Pearls Traditional Brut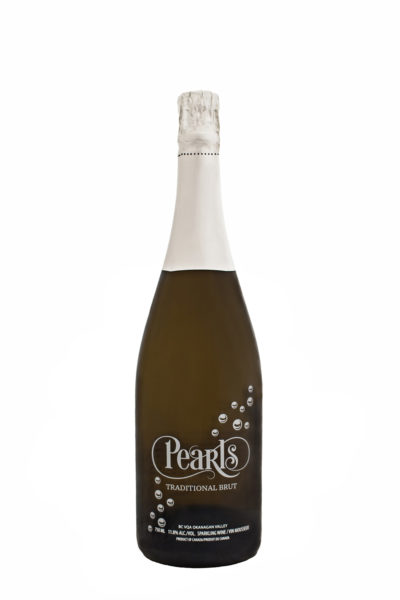 This elegant, dry, sparkling Riesling has notes of crisp green apple, citrus and subtle minerality which dance on your palate with lively effervescence. For centuries the delicate procession of bubbles in sparkling wines has been referred to as "perlage". We call it Pearls.
Pairing: Pairs well with celebration! Also pasta with a buttered cream sauce, buttered popcorn, Brie chesses, shrimp or shellfish, stuffed mushrooms and fruit based desserts. Shortbread cookies are a fun and surprising pairing; the acidity in Champagne cuts through the rich butter of the cookie.
$29.95
THE VIEW WINERY & WARDS CIDER OUR HISTORY
The View Winery is situated on a parcel of land that has been in the Turton/Ward family for 5 generations. Historically, fresh market apples were grown on the property. In the mid 1990's a transition began and vineyards and cider apples were planted. Spartans and McIntosh gave way to Gewürztraminer, Riesling, Ehrenfelser and Pinotage vines as well as cider apple varieties such as Belle de Boskoop, Chisel Jersey and Bulmers Norman.
In 2006, plans began to make our own premium wines and the beloved old packinghouse built by Great Granddad Ward in 1922 was transformed into a winery and cidery.
The View now produces over ten thousand cases each year. Our diverse portfolio of award winning wines includes Riesling, Gewürztraminer, Pinot Gris, Ehrenfelser, and our signature reds: Pinotage and Pinot Noir. Our rosé has emerged as a favourite as have our Silver Lining Estate blends. In 2013 we added Canada's first wine in can with our wildly popular BLING Sparkling Wine.
Original plans were to build a new retail store and tasting room at the top of the property hence the name "The View". However, we have grown to love and embrace the unique historical qualities of our family property, so instead chose the original apple packinghouse for our wine shop and winery/cidery.
Built by George Ward in 1922, the packinghouse is the last from its era in the Kelowna area.
With an eye on the future but a keen sense of celebrating our past we now look forward to sharing this important part of Okanagan history with everyone.
With an age-old family recipe and the expertise of our winemaking staff, we proudly craft Wards Ciders which honour our past and our commitment to quality.
Bottle shots, tasting notes, feature image and history courtesy of the winery. I received one complimentary bottle of each of the featured wines to facilitate this feature article, all opinions are my own.
[wdi_feed id="2″]