'Tis the season of giving
In the spirit of the season we are thrilled to reach a significant giving milestone.  This year marks over $100,000 in total contributions to the Oliver Elementary School Farm-to-Table Lunch Program by Hester Creek Estate Winery.  This year saw a record amount of $18,000 contributed by Hester Creek and the Garlic Festival.  A partnership for the past seven years between the Oliver Elementary School and Hester Creek Estate Winery, the program encourages sustainable food practices, while nourishing the local youth of today.  It offers nutritious options for students that may not otherwise have that opportunity in their school lunch.  With this year's donation, the total contribution since 2012 is now $115,000.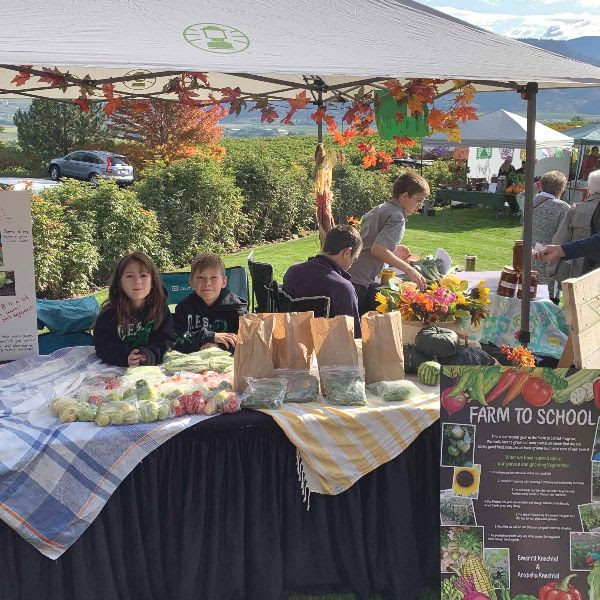 Also, just in time for the holidays, we are delighted to release a variety of new wines with something for every palate from great value table wines to cellar worthy reds and a delightful dessert wine.
2018 Late Harvest Old Vines Pinot Blanc
$16.99 (B.C. + tax)

Crafted with fruit from our historic estate, the Block 4 old vines Pinot Blanc were planted in 1968 and show great fruit intensity. The grapes were handpicked, sorted and whole cluster pressed.  The fermentation was intentionally stopped for an off-dry styled dessert wine, which then saw 6 months in stainless steel to beautifully reflect the fresh Golden Mile fruit.  This vintage is sweet yet, pleasingly tart with nicely balanced acidity and a lingering finish.  Absolutely lovely with honey poached peaches and a blue cheese crumble with caramelized walnuts.
2018 Character Red
$18.99 per bottle (B.C. + tax)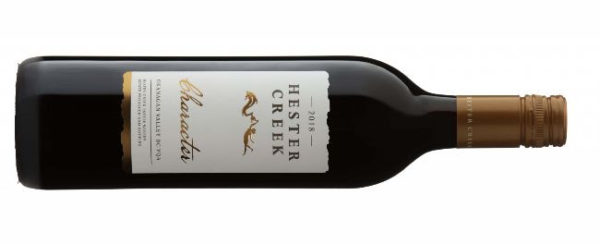 Made with grapes from our Golden Mile Bench vineyard, this harvest displayed full phenolic ripeness with its fruit, benefiting from extended hang time. The four varietals (Merlot, Petit Verdot, Syrah, and Malbec) of this wine were fermented in separate smaller lots, oak aged for 8 months and cross blended early to encourage a harmonious structure. Our popular estate blend pairs wonderfully with cherry braised lamb shank, or warm stews on a chilly fall night.
2017 Reserve Merlot Block 2
$25.99 (B.C. + tax)

Made with handpicked grapes from Block 2 on our estate following an excellent growing season. The vines were planted in 1972 and consistently deliver lushness and intensity. The fruit was hand sorted, de-stemmed and fermented over 18 days in our Italian style Ganimede fermenters for the desired aromas, colour and flavour extraction. These unique fermenters mix the fruit in a gentle process encouraging a full expression of the wine and the vineyard. Aged primarily in French oak for one year, this complex wine is a beautiful reflection of Golden Mile Bench fruit.
2017 Reserve Cabernet Franc Block 3
$25.99 (B.C. + tax)

GOLD award winner at the 2019 San Francisco International Wine Competition. Handcrafted with fruit from our historic 50 year old Cabernet Franc vineyard. The vines were thinned to one bunch per shoot for a more naturally concentrated, vibrant, and nuanced wine. In addition to being visually stunning, these gnarly vines yield wines of special character. Barrel aged in our cellar in primarily French barriques for a year. The resulting wine reflects the nuance and complexity that only develops from vines that are perfectly suited to their terroir.
2018 Selected Barrels Merlot
$17.99 (B.C. + tax)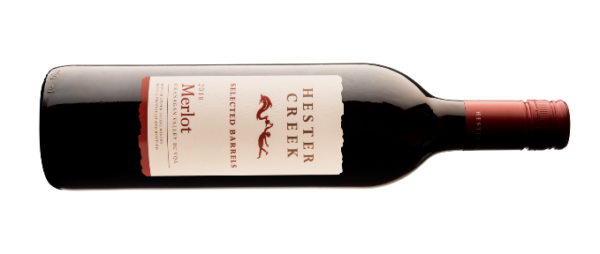 This vintage is comprised mainly of five different local lots. Fruit from three of our vineyard manager Iqbal Gill's own vineyards in Oliver were blended with our Golden Mile Bench estate Merlot from Blocks 1 and 10.  A delightful Merlot with well-integrated tannins and a juicy vibrancy that continues through a lingering finish. Enjoy this wine with grilled pork tenderloin and charred Okanagan cherries.
2018 Selected Barrels Cabernet Merlot
$17.99 (B.C. + tax)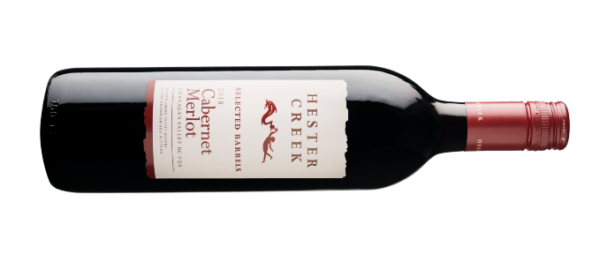 This vintage contains fruit (Merlot, Cabernet Sauvignon, Cabernet Franc) from a number of local vineyards:  Sitrus Hill Vineyard's warm and sunny site in west Osoyoos, Chahal Vineyard in north Oliver, and one of our vineyard manager Iqbal Gill's vineyards in Oliver.  A soft and pleasing palate with nicely rounded tannins make this a fantastic wine for weeknight dinners or parties, pair with good friends and a NY striploin hot off the bbq.

At Hester Creek Estate Winery, our roots run deep. As one of the oldest wine properties in the South Okanagan, we are graced with historic vineyards and a modern winery. A pioneer on the Golden Mile Bench, our vineyard was first planted with classic varietals in 1968.  Blending traditional, sustainable vineyard practices and innovative winemaking with a state of the art cellar, our wines reflect our celebrated terroir.  A destination winery, Hester Creek offers a gracious wine country welcome to guests, with premium old vines wines, and unique True Wine Experiences. Our Mediterranean influenced setting offers customized tastings, scenic patios, summer barbeques, live music, farm-to-table cooking classes, luxury Tuscany styled villas, and Italian inspired dining at Terrafina.
Hester Creek Estate Winery
PO Box 1605
Oliver, BC V0H 1T0
Canada
Media release and images provided by Lori Pike, Hester Creek Estate Winery.
Something is wrong.

Instagram token error.