What wine will you be drinking on Valentine's Day?
What could make your Valentine's Day even better? Pairing it with a wonderful BC wine from Gold Hill Winery.
"Hardly did it appear, than from my mouth it passed into my heart." — Abbe de Challieu
So many choices:
How Bold is Your Love?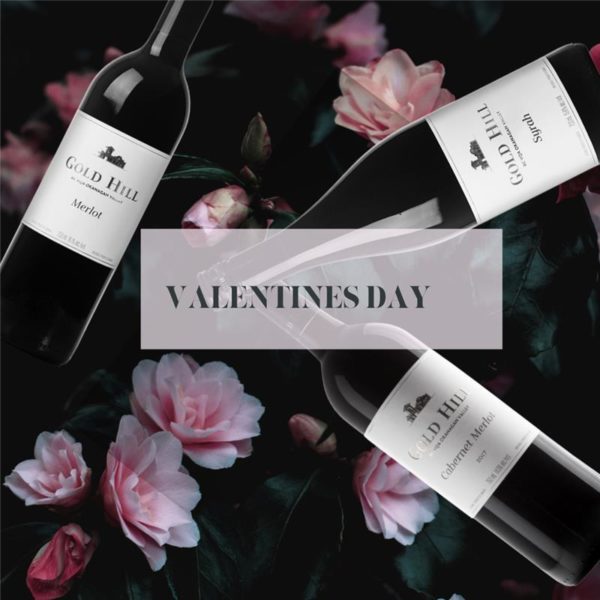 How Bold Is Your Love? Gift this BIG & BOLD Red 6 bottle gift to your loved one. Carefully selected by our winemaker to include our biggest and boldest reds. Includes our award winning Syrah, Merlot & Cabernet Merlot. So, How Bold Is Your Love?
Our 2013 Merlot is an example of the best expressions one can achieve in Okanagan vineyards. Merlot does very well in the south Okanagan, expressing excellent structure from phenologically developed tannins with bright acidity. This wine is aromatic with sage and lily notes with a palate of plush, fine tannins and a lengthy finish of tobacco leaf and superb balance. Aged for 18 months in barrel and then bottle-aged for another 5 years, this wine is ready to drink. Plush and luxurious, enjoy now or cellar until 2033.
Our Syrah is clone 7 on 3309 rootstock, producing fruit with great aromatic profile and elegant tannins. It was hand-picked in October, and hand-sorted in the vineyard to remove any damaged berries or non-grape material. Viognier was picked from an adjoining block and mixed with the syrah at the crush pad, where it was destemmed, and then partially crushed. The syrah and viognier
must was allowed to slowly warm up, while cold soaking, allowing wild flora to start co-fermentation on the surface of the must. At 18ºC, the must was inoculated and fermented between 26 and 28 C. Daily pump-overs allowed full development of the tannins. Before the ferment finished to dry, the young wine was transferred to 40% new oak barrel where it aged a further 18 months.
A medium to full-bodied red wine with nice cocoa, blackcurrant, herbaceous, and spicy notes with subtle hints of anise, pepper, and a lingering minerality. Tannins are soft yet inviting and will pair well with lighter cuts of meat such as pork or duck and soft cheeses like well-aged cheddar and aged asiago. This has been in French Oak barrels for 12 months.
* FREE SHIPPING *
$174.99 (2 x 2013 Merlot, 2 x 2014 Syrah, 2 x  2018 Cabernet Merlot all Gold Hill Brand)
In the Pink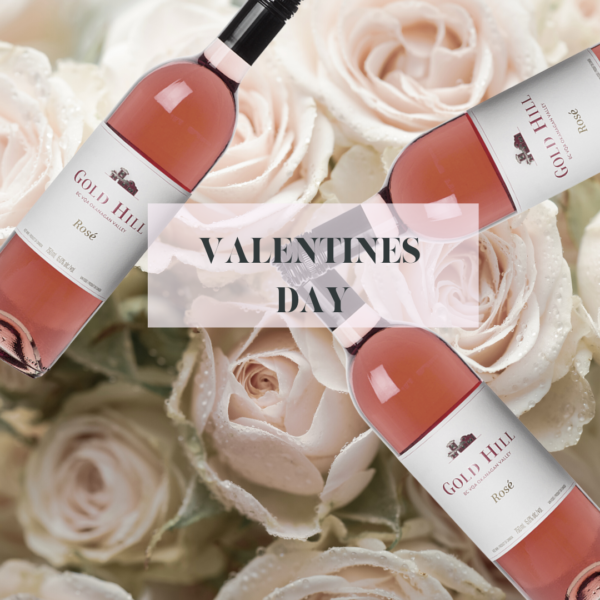 In the Pink! One of the first and only rosé verticals in the Okanagan, gift this beautiful 3 bottle rosé vertical to your loved one. This 3 bottle package includes our 2017, 2018 and 2019 vintages all from our signature grape, Cabernet Franc.
Our rosés are made from 100 % Cabernet Franc grapes in the traditional Bordeaux Saignée method. This unique style of Rosé results in a wine with much more colour and soft tannins. Fully chilled, this wine is fresh and can be enjoyed on it's own on the patio. Chilled for only 15 minutes, this wine can be enjoyed as a light red wine. Our Rosé has aromas of lilies and jasmine, are followed by flavours of cranberry, red cherries, and raspberries. It is made slightly off dry, with a nice clean citrus finish with subtle lingering flavours and a long finish.
* ORDER 6 BOTTLES FOR FREE SHIPPING *
$59.99 (a vertical of Rose wines: 2017, 2018, 2019 all Gold Hill brand)
Charisma your Crush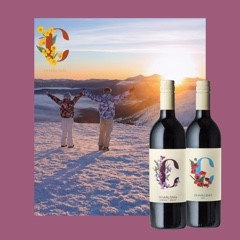 Charisma Your Crush! This beautiful 2 bottle gift includes our easy drinking and enjoyable red blend for any occasion.
Made from fruit sourced from our Osoyoos and Oliver vineyard, this wine is very approachable and easy to drink. Soft tannins and lots of cherry, raspberry and blackberry fruit, with light oaky notes. Enjoy this medium-bodied, fruity Okanagan wine with BBQ, pizza, or hamburgers. An excellent value, everyday red.
* ORDER 6 BOTTLES FOR FREE SHIPPING *
 $45.99 for 2 x 2018 Charisma Red
Information and images courtesy of the winery.