Long a favourite of many BC wine lovers. With price points that hit most budgets you may want to stock up. We put the wines of Hester Creek on our #FavouriteThings Holiday Gift Suggestions list because they make such perfect host or hostess gifts during the holidays.
This is a time when we eat rich foods and delicious desserts. The Late Harvest Pinot Blanc is ideal to pair with dessert at the end of the meal or whenever you're serving goodies during the holidays.
Dark, rich, red wines, and here we have suggested three of Hester Creek reds, compliment so many meals and pair so well with winter comfort food. Maybe you would enjoy a glass while reading a good book, or curled up in front of a roaring fire. One of my favourite times to enjoy a glass of wine is when I'm watching a holiday movie.
Whenever you serve Hester Creek wine and whatever you serve it with you know you will have made the right choice. There is a lot of history behind all of these wines.
2018 CHARACTER RED
WINE PROFILE
Tasting Notes
Our rich and approachable red blend offers heady aromas of violets, white pepper, coffee, dark berries and caramel. This leads to a pleasing palate of allspice, ripe blackberry and blueberry. Undeniably appealing, this wine will shine brightly at the dinner table any night of the week and is great with smoked ribs or pulled pork.
$18.99
2017 RESERVE MERLOT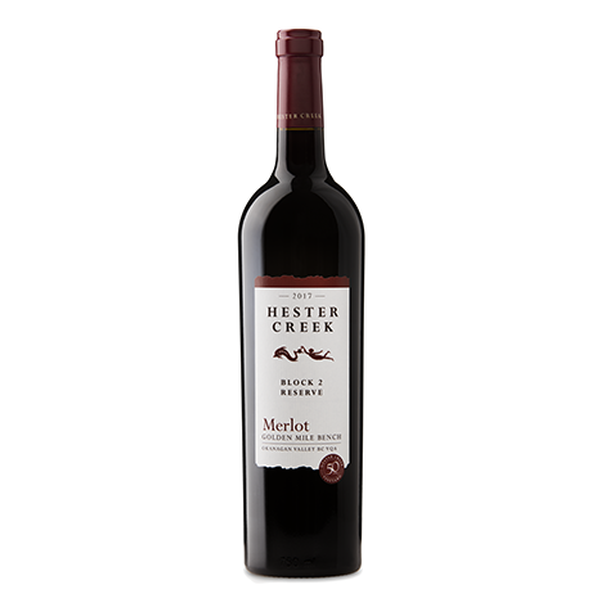 Tasting Notes
Crafted with grapes from some of the oldest vines on our estate, this premium Merlot is brimming with cocoa, plum, cherry, mulberry and sagebrush aromas. A robust palate of dusty ripe berry fruit, toffee, and Italian plum is balanced with a subtle mineral acidity. Pair this delectable wine with coffee and cherry infused duck breast or a rack of your favorite BBQ ribs.
$25.99
2017 RESERVE CABERNET FRANC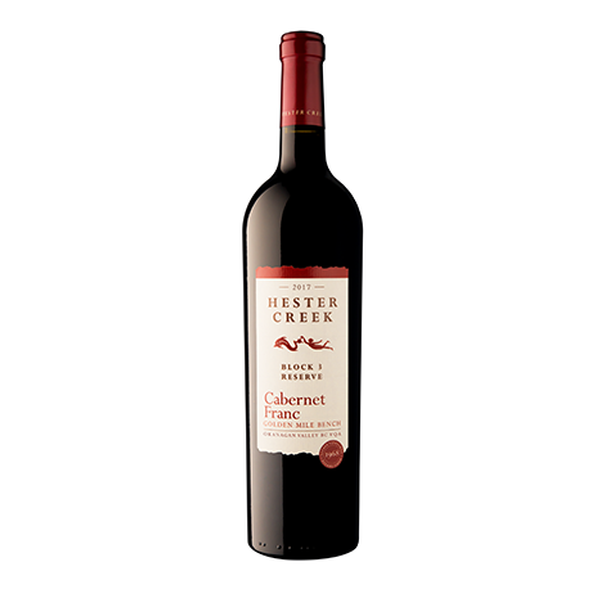 WINE PROFILE
Tasting Notes
Handcrafted with fruit from our half century old Golden Mile Bench vineyard, this new world wine has a distinctly elegant old world sensibility. This vintage sees ripe raspberry fruit, supported by black peppercorns, tobacco leaf and earthy notes. A persistent palate follows of juicy blackberry, currants, and Italian plum fruit, along with hints of minerality and tobacco leaf. A well structured and supple wine, enjoy with roast duck, pheasant or lean cuts of beef.
$25.99
2018 LATE HARVEST PINOT BLANC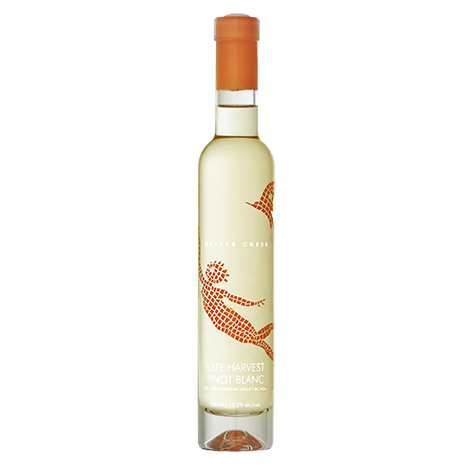 WINE PROFILE
Tasting Notes
Made with grapes from the original planting on our historic estate, this vintage expresses fragrant aromas of juicy orchard stone fruits, peaches, nectarines, and apricots. A velvety palate follows of wildflower honey and Okanagan orchard fruits. Sweet yet, pleasingly tart with nicely balanced acidity and a lingering finish. This voluptuous wine is lovely with honey poached peaches and a blue cheese crumble with caramelized walnuts.
$16.99
AT HESTER CREEK, OUR ROOTS RUN DEEP…
from the wines crafted from historic old vines that were first planted to classic varietals in 1968, to our passion in creating an atmosphere of gracious hospitality for our guests.
Fifty years ago, BC wine pioneer Joe Busnardo recognized the potential for growing vinifera grapes on a site reminiscent of the Italian hillsides of his youth.  Many of those original plantings have thrived in the years since current owner Curt Garland's stewardship investments have been made on this storied site in the vineyards and extensive new facilities with the goal of producing wines of renown from these renowned vineyards.
WE TAKE PRIDE IN OUR POSITION AS ONE OF THE PIONEERS OF THE GOLDEN MILE BENCH, LOCATED IN THE OKANAGAN VALLEY.
It is BC's first sub-geographical indication "sub-GI" (or sub region) within the larger area of the Okanagan Valley. The Golden Mile Bench is situated on the western slope of the valley south of Oliver with a mostly southerly aspect, which provides a warm climate for growing premium grapes. Its location on the west side of the valley results in morning, rather than afternoon sunshine, with the mountains on the west side of the valley providing shade in the late afternoon. This benefits the vines at the height of summer when temperatures can reach 42°C and become too hot for the vines, where they will go into survival mode and "shut down", which stops photosynthesis and the ripening process.
Tasting notes, bottle shots and feature image courtesy of the winery. I received one complimentary bottle of each wine to facilitate this feature. All opinions are my own.
[wdi_feed id="2″]