We are pleased to include the wines of Roche in our #ShiptoSip campaign designed to help promote the online sales of #bcwine. Each winery participating in our campaign will have a different option for shipping.
Please join us in supporting the BC Wine Industry during these difficult times. #besafe #buywine
Offering  free shipping in BC for 6 bottles or more using the code SUPPORTLOCAL. Here are the wines to order, receive on your doorstep and enjoy!
"TRADITION" PINOT GRIS 2017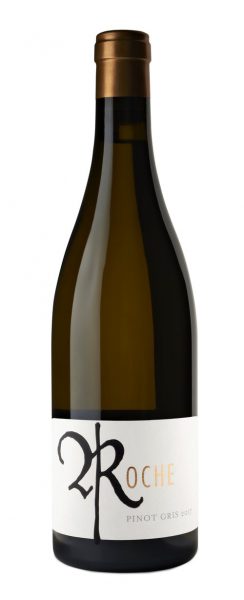 TASTING AND FOOD PAIRING
Apple, vanilla spice and floral overtones introduce this atypical Pinot Gris. The wine opens with aeration and swells to a broad mid-palate rich with ripe pear and lemon zest. Electric acidity carries the wine to an intense, long and focused finish. Serve with hearty roast pork, chicken,  wild mushroom risotto, or mildly-spiced Asian dishes. $29.00 Tradition Pinot Gris
"TRADITION" CHARDONNAY 2017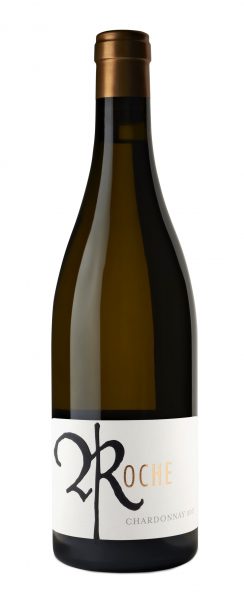 TASTING AND FOOD PAIRING
Sourced from a one acre parcel, this 100% Chardonnay was grown at Falcon's View Vineyard just north of the town of Oliver. Small alluvial gravels from an early post-glacial riverbed provide excellent drainage, evening shadow from the mountains to the west prolongs the ripening period in this hot climate.
Grapes were hand picked in the early morning while still cool, and whole-bunch pressed. The juice was then settled overnight and then transferred to 3rd fill 225L light toast French oak barrels for fermentation, with a complete malo-lactic fermentation in the spring. Aged on lees for 10 months before racking and bottling.
Complex on the nose, this wine shows tones of apricot and papaya with hints of lemon curd and pineapple dashed with nutty spice. This wine would pair best with roasted chicken, grilled salmon, or even a nice big bowl of popcorn.
$30.00 Tradition Chardonnay
"TRADITION" 2016 PINOT NOIR SMALL LOT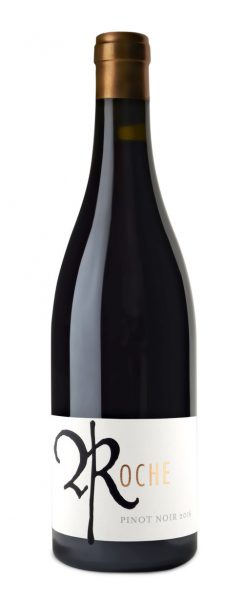 Our new Small Lot Pinot Noir is sourced from the west facing slopes of the Kozier vineyard. This site enjoys the perfect synergy of a warm microclimate with cool soils ensuring a long even ripening. Hand harvested at just the right time to avoid overripening, this wine was fermented in stainless steel tanks with regular pump overs and pressed after three weeks on skins. This Pinot Noir was aged in 2nd fill, 3rd fill, and neutral barrels for 14 months.
The nose reveals a hint of fine oak followed by juicy red berries and kirsch with an underlying tone of "sous-bois" or forest floor which adds to its growing complexity. One the palate, the elegant fruit is in perfect balance with fine tannins and a poised finish. With cellaring potential, this wine pairs best with earthy meals and meats high in flavour. Lamb ragout or Duck confit anyone?
2019 Lieutenant Governor's Silver Award Winner
$45.00 Tradition Pinot Noir
CHÂTEAU 2016

41% Cabernet Franc | 35% Cabernet Sauvignon | 24% Merlot
Drawing from the savoir-faire of six generations of winemaking in Bordeaux, CHÂTEAU 2016 is the inaugural vintage of a new tradition of Grand Vin. Fine vanilla, spice, black currant, and tobacco. Soft berry fruit, plush texture and an earthy salinity, fine tannins, persistent acidity. Aged 18 months in 40% new French oak. Unfined and unfiltered.
$50.00 Château
"TEXTURE" ROSÉ 2019

TASTING AND FOOD PAIRING
Succulent and elegant with pomegranate, melon, and floral notes. The fresh profile and dry finish call for salmon, spot prawns, or barbecue pork. Also easily enjoyed on its own.
"TEXTURE" ARÔME 2019

On the southern edge of the Naramata Bench, this 8 acre vineyard overlooks the city of Penticton and Okanagan Lake. The 20 year old ungrafted vines are deeply rooted in a mix of silt, organic matter and gravel. The gentle westward slope at the base of Campbell Mountain ensures good drainage and ideal exposure.
THE WINE
Hand harvested. Whole bunches were gently pressed and the free run juice was settled overnight. Fermentation was completed in stainless steel tanks. The wine remained on fine lees for 4 months before bottling.
TASTING AND FOOD PAIRING
Intense tropical fruit and floral, perfumed nose. Light and fresh palate. A Pinot Noir/Muscat/Chasselas cross, this wine is definitely an aromatic explosion. Can be paired with sushi, ceviche or bbq halibut with mango and cilantro salsa. Also delicioius on its own as an aperitif with smoked salmon canapès.
$19.00 Texture Arôme
"TEXTURE" PINOT NOIR 2018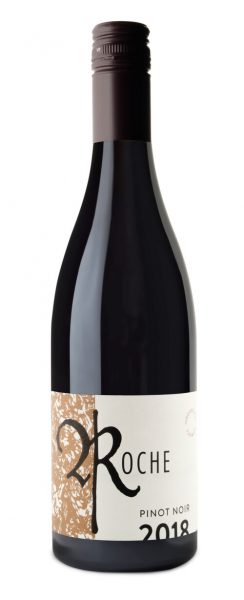 TASTING AND FOOD PAIRING
The nose reveals some juicy strawberry and cherry aromas with savoury spicy notes. On the palate, sweet but restrained fruit leads to moderate tannins and a long finish. This wine will accompany roasted chicken and grilled pork tenderloin with root vegetables, though the wine has the finesse to complement halibut or salmon.
$27.00 Texture Pinot Noir
"TEXTURE" PINOT GRIS 2019

TASTING AND FOOD PAIRING
Fresh gala apple, lime zest, and a delicate floral note with an underlying minerality. This wine would pair best with a wild BC salmon, grilled vegetables, or a selection or artisanal local cheeses.
$22.o0 Texture Pinot Gris
"TEXTURE" GEWÜRZTRAMINER 2019

TASTING AND FOOD PAIRING
Our small lot Gewürztraminer is new to the Roche Wines portfolio. It displays succulent tones of lychee and ripe nectarine with hints of Asian pear and white blossom. Beautifully balanced, this wine would be a perfect pairing to a Linguine Vongole, Munster tarte, or even a ripe camembert. This versatile wine would be the perfect pairing for most dishes and occasions.
$21.00 Texture Gewürztraminer
SPRING ESSENTIALS 4 PACK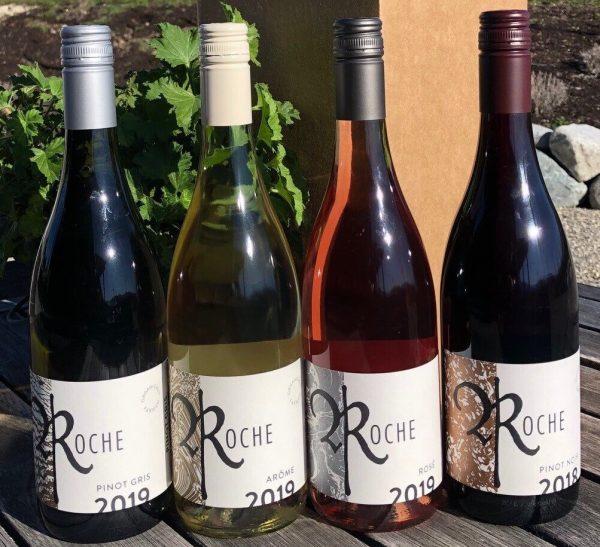 Try our Spring Essentials sampler pack and enjoy the new organically-farmed releases from our family owned winery.
Each pack contains one: Texture Pinot Gris 2019, Arôme 2019, Rosé 2019, and our Texture Pinot Noir 2018. $86.95 regular price $89.00
This wine set is the perfect picnic at home essential pack and goes well with many dishes that you may be creating. If local, you can pre-order and our parking lot concierge will bring it to your car door 7 days a week from 11-5pm.
THE PINOT NOIR 2015 OKANAGAN SINGLE VINEYARD EDITION
Compare 4 single vineyard Pinot Noir wines from Naramata Bench and Okanagan Falls terroir. Taste 4 expressions of the same vintage from 2 vineyards, made separately by 2 winemakers.  $100.40 
Roche Wines family-owned winery, organically farmed since 2014.
You can pre-order online at www.rterroir.ca for pickup or call 236-422-2722 to order and use our "parking lot concierge" to pick up and pay from your car 7 days a week between 11-5.
Free BC shipping on orders of 6 bottles or more and orders outside of BC a $20 credit, use code SUPPORTLOCAL at checkout.
Join our Black Book Wine Club! Our spring selection will be shipping soon, receive 6 bottles, 3 times a year to your door, plus many other perks.
Stay tuned for our virtual tasting experience.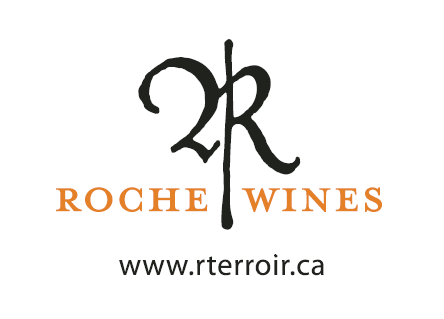 Roche Wines
Our strength is our combination of experience in both vineyard management and winemaking, and a precise appreciation of the link between the two.
We have always worked with small lots, in direct contact with the vineyard, and we are acutely aware of the details that make the difference between good and exceptional wine.
From our roots in Bordeaux and Burgundy to the emerging terroir of the Okanagan Valley, we continue to build an informed perspective, based on observation from the vineyard to the glass.
We consider ourselves as 'vignerons' in the truest meaning of the word, committed to crafting to our wines from start to finish.
Our priority is hands-on organic farming, with traditional French 'savoir-faire', to make exceptional wines which express unique Okanagan terroirs.
Domaine Roche
On the southern edge of the Naramata Bench, this vineyard overlooks the city of Penticton and Okanagan Lake. The twenty-year old ungrafted vines are deeply rooted in a mix of silt, organic matter and gravel. The gentle westward slope at the base of Campbell Mountain ensures good drainage and ideal exposure.
We farm our vineyards using organic methods. Environmental stewardship is important to us for the health of our family and ecosystem,  and for the contribution it makes to the quality of our wines.
This vineyard site adjoins the winery and includes 3 acres of Schonberger, 1 acre of Zweigelt, 1.12 acres of Chardonnay and 0.63 acres of Pinot noir.
Pinot Noir and Chardonnay were planted in summer 2017.
Kozier Organic Vineyard
Planted in 2007, Kozier Organic vineyard is located on the Naramata bench, 4 km north of the winery. The 15-acre vineyard is a gently sloping amphitheater, steeper as it approaches the mountainside. It faces west toward Okanagan lake.
Gravel, sand and organic material from the mountainside above mix with denser glacial silt. The certified organic farm benefits from the synergy of a warm microclimate with cool soils ensuring long, even ripening.
Merlot, Pinot Noir, Pinot Gris, Viognier and Gewurztraminer are planted according to variations in slope orientation and subsoils to meet the needs of each variety.
From pruning to harvest, every decision is made based on observation and experience, with one priority – to obtain the purest, most balanced grapes possible by treating the grapevine and its ecosystem as inseparable and codependent partners.
ROCHE Wines, 60 Upper Bench Road S, Penticton, BC V2A 8T1
 Notes, tasting notes and images are courtesy of the winery.