#UncorktheSun… at Home !
As #BCWineMonth draws to an end, we have been overwhelmed by the continued support of BC wineries, as customers stock up their kitchen wine racks and cellars with delicious wines from Oliver Osoyoos Wine Country. Please don't stop. Our wineries, big and small, will rely on online orders for what could be several months to come, so once BC Wine Month ends, don't stop buying local, and help ensure that there's a wine country to return to, once we are on the road to recovery.
HELPING OUR PEOPLE EAT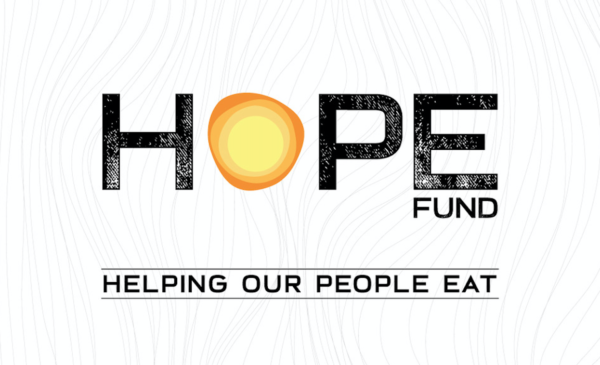 Earlier this month, we launched the HOPE Fund, which will help to provide meals for up to 200 winery and hospitality workers in the Oliver Osoyoos WIne Country region, who have lost their jobs due to COVID-19. The HOPE Fund is being fuelled by our 44 wineries, in partnership with the team at local deli Oliver Eats, who will be preparing the fresh and frozen family meals in their Interior Health certified kitchens. If you are in the region, have lost your hospitality job due to the pandemic and are in need of a meal, please email hopefund@nulloliverosoyoos.com by 5pm on Thursdays. Restaurants and other culinary partners who would like to lend their support to the HOPE Fund, can do so with monetary donations (here) or product delivery, directly to Oliver Eats.
UNCORK THE SUN AT HOME – PODCAST SERIES AND VIRTUAL TASTINGS
Stay tuned to our social media platforms (@uncorkthesun) for more on our brand new Uncork The Sun Podcast Series and Virtual Tastings hosted by Moss Scheurkogel of Oliver's popular wine school, The Vinstitute, launching tomorrow. Our first Virtual Tasting will take place on April 28th at 7pm on Facebook, focusing on the fundamental differences between red and white wine. If you'd like to join in, we will be tasting Gehringer Brothers' Pinot Noir and Tinhorn Creek's Pinot Gris, so add them to your shopping list this week! Our semi-monthly Uncork The Sun Podcast Series is now available, and will dive into the unique intricacies of our region and the winemaking process, available to listen at your leisure on our website.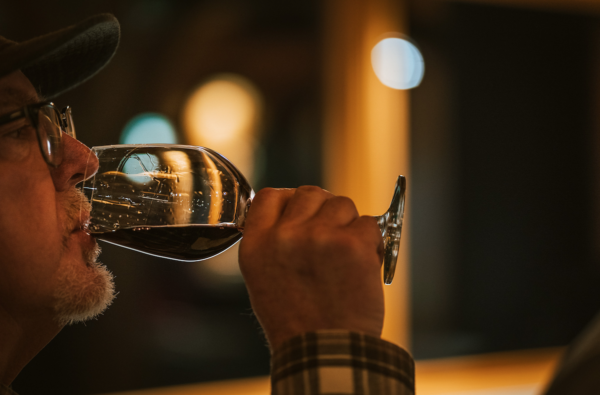 PAIRINGS 
We wanted to thank so many of you for ordering from our Oliver Osoyoos Wineries. Whether you purchased a selection from different wineries or went all-in with a case from your favourite, we are here to help with pairing suggestions.
This week, we are sipping the 2018 Rose from Black Hills Estate Winery, located on the Black Sage Road Bench. Made in the Provencal style, with notes of red berries, grapefruit and rhubarb, and a touch of savoury herbs, this wine pairs perfectly with a variety of dishes. We love pairing this wine with Spanish tapas small plates – the mix of spice, textures, fat and salt keep your taste buds coming back for more – such as a generous plate of prawns, sauteed in garlic with chorizo and olive oil. Yum.
Black Hills Estate Winery is offering free shipping on online orders of six bottles or more.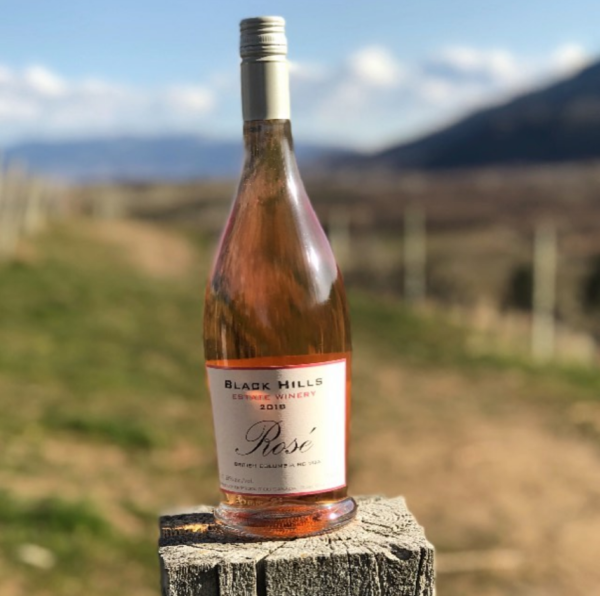 TERROIR TALK 
Continuing our look at Oliver Osoyoos Wine Country's unique and diverse terroir, this week we take a deeper look at the Oliver Gravel Bar.
Within the Black Sage Bench lies a zone of crushed gravel known as the Gravel Bar. The calcium-rich soil intermingled with the southern heat makes the zone distinct. Wineries in this area include Bartier Bros, Stoneboat, Silver Sage, Here's The Thing, and Church & State.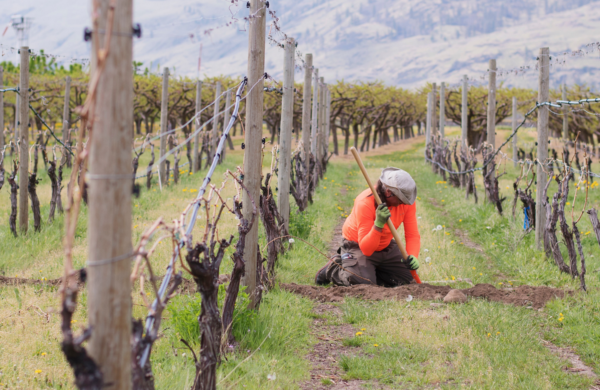 FREE SHIPPING SPOTLIGHT
The majority of our 44 wineries are now offering complimentary or discounted shipping, delivering wines directly to customers' doors. Today we shine a spotlight on one of our newest wineries, Lakeside Cellars.
Perched on the eastern shores of Lake Osoyoos, Lakeside Cellars is a small, family operated winery. Theirs is a story of established grape growers wanting to share their lifelong commitment to farming and viticulture through a portfolio that showcases their family-managed vineyard sites, BC's cool climate desert terroir and the quality of South Okanagan fruit. Lakeside Cellars is offering free shipping on six bottles or more in BC, and 12 bottles or more throughout Canada, as well as free local door-to-door deliveries. They also have weekly four pack offers, promoted on social media (@lakesidecellars). Look out for their 2019 Pinot Gris, Portage White, Sauvignon Blanc, Rose and a limited release bubble (sparkling chardonnay), which will be released in the next few weeks!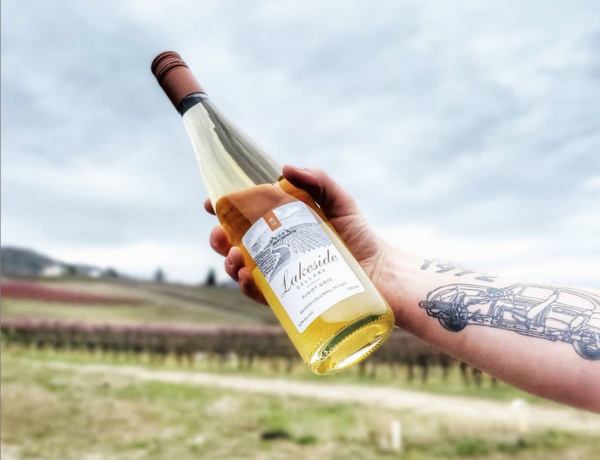 #EXPLOREBC LATER 
WIth the hopes of fueling inspiration for a future trip to Oliver Osoyoos Wine Country, we wanted to share some of our unique winery experiences, to spark your imagination for future trips to come.
Hester Creek Estate Winery is not only home to delicious food at Terrafina Restaurant but also six beautiful villas, hidden from view, high above their vineyard. This adults only retreat offers a true escape with stunning suites, and vineyard view breakfasts included.
In the meantime, the Hester Creek culinary team is hosting virtual cooking classes.
DIVE DEEPER
Looking to understand what makes us different from other wine regions? Then pour a glass of wine and enjoy this in-depth study of our region's characters, on the cover of this month's Westjet Magazine. 
Information and image courtesy of Oliver Osoyoos Winery Association. Feature image: Hester Creek Villas.