#UncorktheSun… with our Uncork the Sun Podcast Series 
Always wondered about what terroir means and how it affects the wine in your glass? Or how to turn the cases of wine that you just ordered into a well organised cellar? Or whether to drink that coveted Black Hills Nota Bene that's been on your shelf since your anniversary… two years ago? (Here's a tip – drink it!) Ponder no longer as we take you behind the scenes with our Uncork the Sun Podcast, hosted by Moss Scheurkogel of Oliver's popular wine school, The Vinstitute. During each 30 minute episode, Moss will explore the winemaking practises and traditions of Oliver Osoyoos Wine Country, offering a deeper appreciation for the region's people, terroir and engaging tasting room experiences. Download episodes #1 and #2 now via our website, iTunes, Spotify or other notable app service.
Guided Virtual Tastings
We are also offering guided virtual tastings on Facebook Live – next up, we are embracing all things rosé onTuesday May 26th at 7:15pm. Wines being featured for our guided tasting will be Hidden Chapel – Blushing Bride, Hester Creek – Cabernet Franc Rose, Culmina – Saignee Rose. Look for these wines in your local store or order directly from the winery.
PAIRINGS – Oliver Twist Estate Winery
We wanted to thank so many of you for ordering from our Oliver Osoyoos wineries. Whether you purchased a selection from different wineries or went all-in with a case from your favourite, we are here to help with pairing suggestions.
Sitting on the Black Sage Road Bench, Oliver Twist Estate Winery is one of our favourites not just due to their delicious wine portfolio but because of their inspiring 100% female team, lead by owner and winemaker, Gina Harfman. Known widely for their nostalgic branding, pin-up artwork and collection of hot rod cars, this family run winery brims with character.
Pick up a bottle of their newly released 2019 Viognier to pair with your favourite sushi take out. This dry white brings ripe, juicy peaches, blood orange, pineapple, papaya and guava on the nose, tinned peach and pineapple on the palate and a fresh, apricot-skin finish.
If you live in the South Okanagan, take advantage of their local, free delivery program in a 1961 Chevy Bel Air, every Wednesday afternoon. If you're further away, they offer free shipping on purchases of six bottles or more.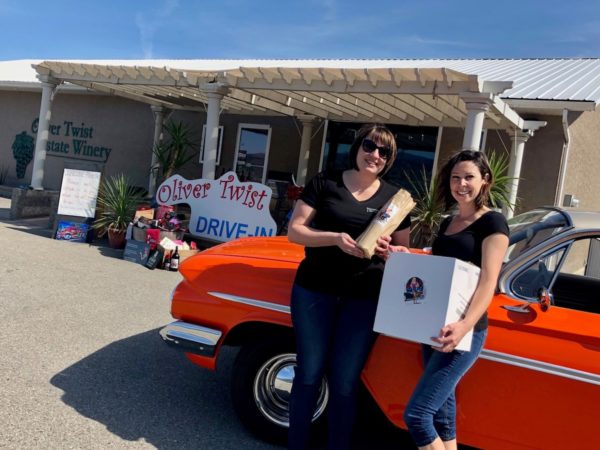 TERROIR TALK – Osoyoos West 
Continuing to look at Oliver Osoyoos Wine Country's unique and diverse terroir, let's take a deeper look at wineries in the Osoyoos West area.
The west side of Osoyoos Lake, stretching from the Canada US border to the northern tip of the lake, is known for balanced sunshine and high winds – ensuring dryness and thin ground cover. This results in award-winning, sun-ripened red wines from wineries such as Bordertown Estate Winery, Blue Sky Estate Winery, Young & Wyse Collection and Lariana Cellars. Notable varietals include but aren't limited to merlot.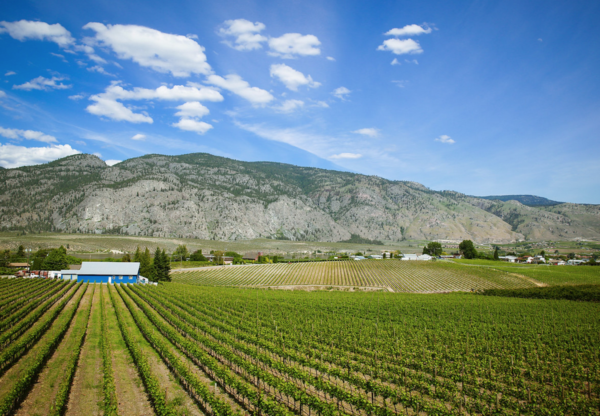 FREE SHIPPING SPOTLIGHT – CheckMate Artisanal Estate Winery
The majority of our 44 wineries are now offering complimentary or discounted shipping, delivering wines directly to customers' doors.
This week, we look to a winery that has received national and international acclaim for its wines, crafted from grapes grown on the famed Golden Mile Bench. CheckMate Artisanal Estate Winery was the very first in Canada to receive a perfect 100 point score for its 2015 and 2016 Little Pawn Chardonnay.
CheckMate has created an enviable portfolio of Chardonnay and Merlot, harnessing nature at its best by using wild yeast ferments and without refining or filtration. While we can't visit their pop up tasting room at the moment, we can take advantage of complimentary shipping on six bottles or more.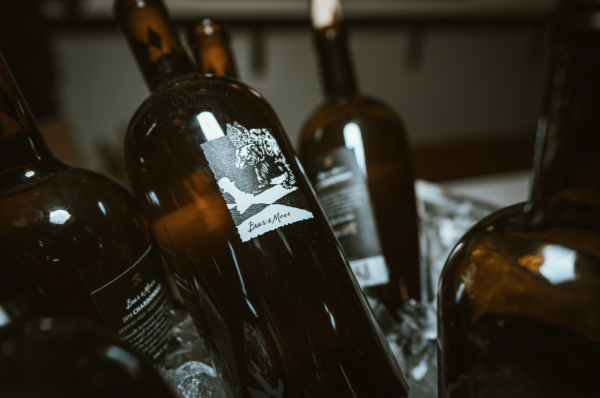 ENTERTAINMENT – Homeschool Series
Thursdays have been the highlight of our week due to Brewery & The Beast's Homeschool Series. Episodes feature some of western Canada's leading chefs paired with equally talented bartenders, as they guide viewers through step by step recipes for dinner and drinks. Next up, Chef Kristian Eligh from the soon-to-open Top Table Group's venture in Victoria, alongside Katie Ingram from Elisa Steakhouse in Vancouver. As Brewery & The Beast's exclusive wine partner, we recommend Castoro de Oro's 2017 Viognier to pair alongside Chef Eligh's Sablefish Rice Bowl. Sign up at www.17blackevents.com/homeschool-series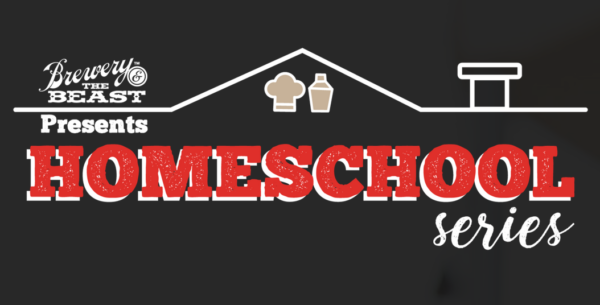 EXPLORE BC LATER – Hidden Chapel Estate Winery
With the hopes of fueling inspiration for a future trip to Oliver Osoyoos Wine Country, we wanted to share some of our unique winery experiences, to spark your imagination for future trips to come.
Tucked away on a quiet lane off the HWY 97, Hidden Chapel Estate Winery is not just home to a popular portfolio of expressive wines but also to a beautiful chapel, hidden in the woods. Visitors to the winery are welcome to explore the little chapel, which has a few small pews, altar and stained glass windows. As well as the winery's name, owner Deborah Wilde and her team have embraced the chapel theme with the names of their wines too, including the popular White Wedding (Sauvignon Blanc, Viognier and Riesling blend), Blushing Bride (rosé) and Holy Smoke (Malbec).