At Road 13, it's 'all about the dirt' and this menu of seated wine tastings and vineyard experiences is your chance to dig right in. Seating is limited so choose your own adventure and save yourself a seat. We can't wait to give you a taste of this magic place.
GOLDEN MILE TASTING // $25 PER GUEST
AN IDEAL EXPERIENCE FOR ANY WINE LOVER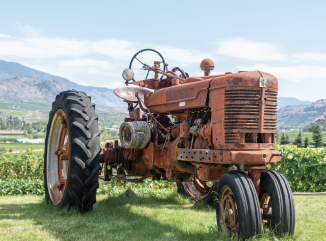 Take a behind-the-scenes tour of the Road 13 winery and get to taste the fruits of our labour. This tasting kicks off with a tour of our cellar followed by a seated tasting of our five most notable wines. Service with a smile and a million-dollar view, guaranteed.
Time: 60 minutes
Add a charcuterie board // $28
Club 13 Members have access to 6 complimentary tastings annually
DOG DAYS // $28 PER GUEST
TUESDAYS ONLY
Join us from 11:00am – 4:00pm on Tuesdays and enjoy a gourmet hotdog alongside a taste of our award-winning wines.Freshly baked buns, organic beef, and seasonal toppings are a perfect match for our award-winning, South Okanagan wines and sunshine.
FIELD DAY TASTING // $25 PER GUEST
AN OUTDOOR TASTING WITH A FARM FOCUS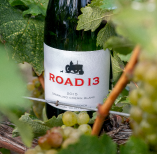 If you know Road 13 Vineyards, you know it's all about the dirt. Discover firsthand how we farm one-vine-at-a-time on a guided walk through our estate vineyard – home to some of the oldest vines in Canada. This walk is followed by a seated wine tasting of four estate wines in our courtyard, located on the vineyard's edge.
Time: 60 minutes
Add a charcuterie board // $28