New wine producing region recognized on Vancouver Island
British Columbians shopping for a bottle of B.C. wine will see a new area recognized for their grape-growing and winemaking on the label – the Cowichan Valley.
The Cowichan Valley is being recognized as a new sub-geographical indication (sub-GI), an official and protected term under B.C. law used to help consumers identify B.C. wines' origins. The Cowichan Valley sub-GI is roughly defined as the area between the Cowichan watershed, the eastern coastline from Mill Bay to Maple Bay and the western area of Cowichan Lake.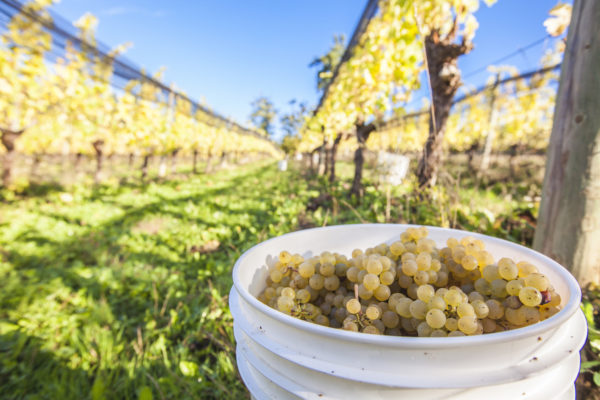 "The Cowichan is home to family-owned and operated wineries and grape growers who have been part of the valley for generations," said Lana Popham, Minister of Agriculture. "They take pride in the wines they produce and recognizing their hard work, skills and growing reputation on the B.C. and international stage is overdue. They make great wine in the Cowichan from the grapes grown in the valley, and the designation both respects and promotes that."
Defining geographic zones on wine labels connects consumers with the unique geographic area the grapes are grown and the wine is made in, and increases exposure to the region for both wine and tourism businesses.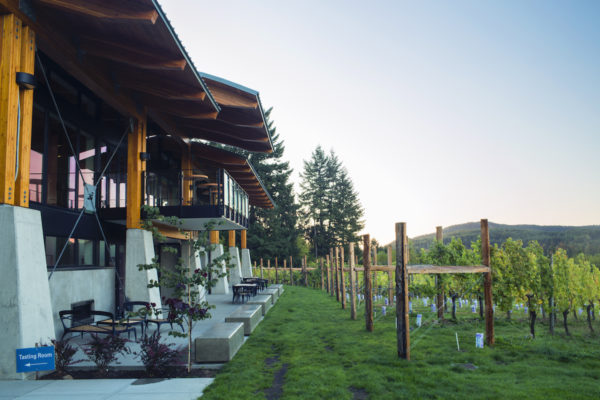 "Officially recognizing the Cowichan Valley as a distinct and unique wine grape-growing region in B.C. is a testament to the hard work, passion and dedication of the many local entrepreneurs and staff in the wine industry," said Sonia Furstenau, MLA for Cowichan Valley. "This is a well-deserved accomplishment for all those involved in producing exceptional wines and memorable winery experiences."
Wines labelled with geographical indications and/or sub-GIs commit to consumers that the wine was produced with a minimum of 95% of grapes grown from the specified region.
There are nine official geographical indications in the province and five sub-geographical indications. The Cowichan Valley is the first sub-GI outside of the Okanagan and joins the Golden Mile Bench, Naramata Bench, Okanagan Falls and Skaha Bench in the Okanagan Valley.
Paul Brunner, owner, Blue Grouse Estate Winery –
"The newly announced Cowichan Valley sub-GI recognizes our unique terroir and solidifies Vancouver Island's position as an up-and-coming wine destination. Bailey Williamson, Blue Grouse's winemaker, led the initiative, but it would not have been possible without the enthusiastic co-operation of every winery and grape grower in the valley. We are proud to be part of such a cohesive group of wine lovers and look forward to being part of an exciting future."
Jill Nessel, executive director, Tourism Cowichan –
"This is an exciting opportunity for the Cowichan Valley to again be recognized as a top-quality wine-producing region. Wine enthusiasts can now add Cowichan as an area to explore wines produced with this unique terroir. While the award-winning wines and beautiful vineyards draw thousands of visitors to Cowichan every year, it is the extraordinary people behind the wines that create memorable wine-tasting and tour experiences for locals and visitors from across the globe."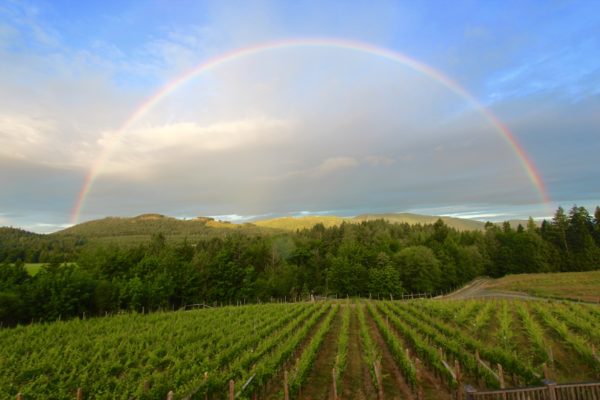 Miles Prodan, president, BC Wine Institute –
"Having Cowichan Valley officially recognized as a distinct and unique wine grape growing region in B.C. is testament to the maturity of the wine growers and producers in the region. To put it simply, when you now see Vancouver Island, Cowichan Valley, BC VQA (Vintners Quality Alliance) on a bottle, it is your guarantee that you're sipping a wine that is 100% grown and made in this particular terroir of British Columbia."
A map of the Cowichan Valley sub-GI is available here:
For information about all the geographic and sub-geographic indications in B.C., visit BCVQA:
For more information about Cowichan wines and visiting the valley, visit Tourism Cowichan:
Blue Grouse Estate Winery and Vineyard
Facts about winemaking in B.C.
* Wineries in the Cowichan Valley include Alderlea Vineyards, Averill Creek Vineyard, Blue Grouse Estate Winery and Vineyard, Cherry Point Estate Wines, Damali Lavender and Winery, Deol Estate Winery, Divino Estate Winery, Emandare Vineyard, Enrico Winery, Glenterra Vineyards, Rocky Creek Winery, Saison Market Vineyard, Unsworth Vineyards, Venturi-Schulze Vineyards, and Vigneti Zanatta Winery.
* The wineries are in Cobble Hill, Cowichan Bay, Duncan, Glenora, Mill Bay and North Cowichan.
* The British Columbia Wine Authority has the responsibility of managing and enforcing the system of wine standards established under the Province's Wines of Marked Quality Regulation.
* The authority oversees the BC Vintners Quality Alliance (BC VQA) program, ensuring that wines produced across B.C. are of marked quality, meet the labelling regulations and use the correct geographical indicators for wines made from grapes in the different regions of the province.
* Wines must be BC VQA certified in order to display the geographic and sub-geographic indications in B.C.
* Popular varieties grown in the Cowichan Valley include Ortega, Bacchus, Gewürztraminer, Pinot Gris, Marechal Foch and Pinot Noir.
* British Columbia is home to 929 vineyards, with over 60 different grape varieties grown in the province.
* There are nine geographical indications and five sub-geographical indications in B.C.
* The nine geographical indications include Fraser Valley, Gulf Islands, Kootenays, Lillooet, Okanagan Valley, Shuswap, Similkameen Valley, Thompson Valley and Vancouver Island.
* Economic Development Cowichan, the economic development arm of the Cowichan Valley Regional District, provided a grant for an initial study of the region as a sub-geographical indicator in 2018.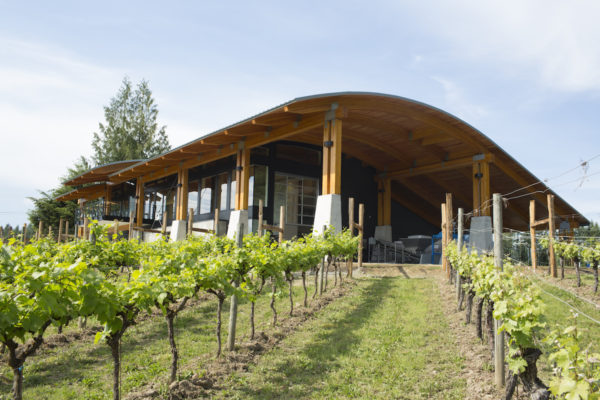 About Blue Grouse Estate Winery
Named Best Island Winery two years running, in the heart of Vancouver Island is Blue Grouse Estate Winery, a family-owned Cowichan Valley gem.
Winemaker Bailey Williamson creates the lineup of wines for the Estate label from sustainably-farmed estate-grown vines, as well as for the Quill label, where he sources Island quality fruit from partner grape growers on Vancouver Island and in the Okanagan. Varietal wines include Ortega, Pinot Gris and Pinot Noir, as well as a traditional method sparkling wine, "Paula" named after winery owners Paul and Cristina Brunner's daughter. The wines are bright, crisp, and well-balanced, showcasing where they are grown.
Respecting the guidelines from WorkSafe BC, the Provincial Health Officer, and our local health authorities, in place to keep everyone safe, the winery may be visited from June 3, 2020, by reservation from 11am-5pm, Wednesday through Sunday. Enjoy one of three wine tasting options including a sit-down guided tasting of three wines for $5, a sit-down guided tasting of five wines for $10, or book a table to share a bottle of wine. Join our Fan Club today and receive complimentary tastings.
To make a reservation, email us at tastingroom@nullbluegrouse.ca or call 250-743-3834 ext. 1 (tasting room). The retail shop and online store remain open for wine purchases, while food service is temporarily suspended. Guests are welcome to book an outdoor table, bring their own snacks and we will supply the wine.
To learn more about this biodiverse, progressive, eco-conscious winery and receive updates on Covid-19 safety protocols, visit bluegrousewines.ca.
Media release and images provided by Brooklynn Doucette, Town Hall Brands. This big news in B.C. wine was shared on the wire and we are re-sharing on behalf of Blue Grouse Estate Winery with the permission of the Ministry of Agriculture of British Columbia. Feature image: Derek Ford