The Labour Day long weekend is usually our last hurrah before the fall season, but as vacations and events remain on hold, it's looking a little different this year. However, even though our plans may be postponed or cancelled, we can still enjoy some fall-inspired, easy-to-make cocktails from the comfort of our own home.
Iceberg vodka is sharing some fun and unique at-home cocktail recipes so your readers can tap into their inner mixologist and help the transition into the new fall season with some of these delicious boozy beverages. Iceberg Vodka, is Canada's vodka, made from icebergs off the coast of Newfoundland.
Pear & Elderflower Martini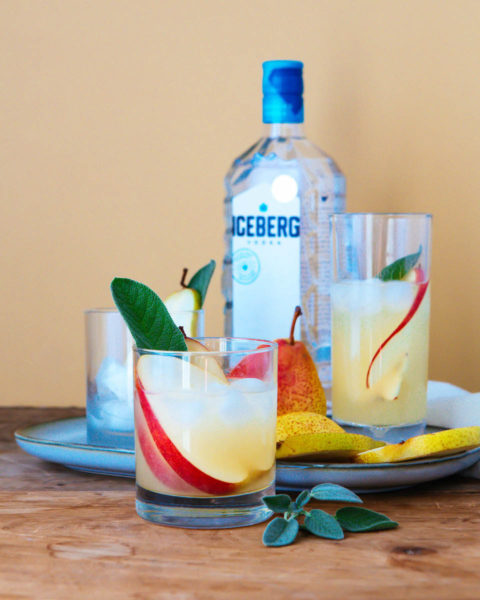 Makes: 1 martini
Ingredients:
1.5  oz Iceberg Vodka
1oz pear puree
0.5 oz elderflower liquor
0.5 oz lemon juice
0.5 – 1 oz simple syrup (to taste)
Directions:
Combine all ingredients in a cocktail shaker filled with ice.
Shake vigorously until well chilled. Strain into a glass.
Garnish with pears and serve.
*To make pear puree: peel and chop a pear into small pieces. Place in a food processor and blend until smooth.
Autumn Apple Tonic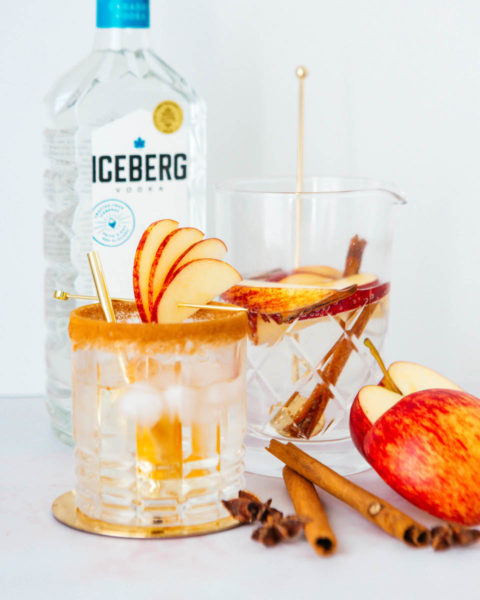 Makes: 1 cocktail
Ingredients:
1.5 oz ounces apple cinnamon-infused Iceberg Vodka (see recipe below)
0.5 oz simple syrup
5 ounces tonic or sparkling water.
Directions:
Rim a tall glass with cinnamon sugar.
Fill the glass with ice.
Add apple spiced infused vodka and simple syrup.
Top with Tonic or sparkling water.
Garnish with apple slices and lemon.
To make apple cinnamon-infused vodka:
Ingredients:
1 red apple
1 large cinnamon stick.
1 750 ml bottle of Iceberg Vodka
Directions:
Chop up the apple into large slices, by cutting the apple into eighths.
Remove seeds from the apple.
Pour vodka into a large container, bowl or jug with an airtight lid.
Add apple slices and cinnamon stick
Seal tightly and store in the fridge.
Check on the vodka daily after 3 days and taste – leave in the fridge for a more intense flavour, up to one week.
Iceberg Vodka
We are Canada's vodka. Hand-crafted the hard way, by Canadians, for Canadians, using real Canadian icebergs.
Media release and images provided by Meredith Blok, Talk Shop Media.
If you would like to be featured on MyVanCity.ca please email myvancityval@nullgmail.com for details. Beverage samples accepted for review.